Here is the *final* installment of "amy answers" :)
Do you think y'all will have more kids, or are you going to be done after two?
I would LOVE to have more! Jeffrey says if this baby is a girl then we are "done" because he doesn't think he can handle being outnumbered any more than he already is - ha! He also thinks in terms of how many weddings he'll have to pay for and two is his limit - haha! I think he is afraid that we would be one of those couples that keeps trying for a little boy and five girls later we still won't have one ;)
But, Lord willing, I would love to have a least one more, if not two.
What bedding will you use if it is a boy?
aaah.....the big question. I honestly can't decide! I posted my girl bedding here and I am pretty much 100% committed to it if we have a girl. The boy bedding is much harder for me. I had originally posted a couple of pictures that I liked, but since then I have found more. Here are two sets that I am really liking right now....and I think I'm leaning more towards the plaid/tan set..... I know the green seems more "babyish" and even more kid-friendly, but I feel like the plaid would go better with the two golf prints that I want to use in the baby's room (if it's a boy). But, obviously this could all change depending on the day....or the hour :)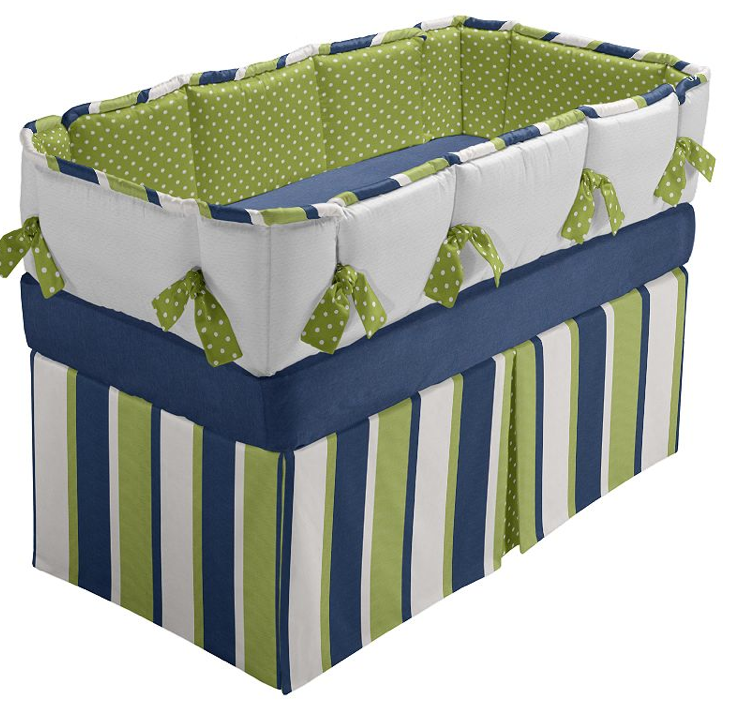 custom bedding from javisdavis.com
also custom bedding from javisdavis.com....funny enough the name of this print is, "doggy days" and if you know me, you know that i am the LAST person to do a "dog theme" - ha! :)

Are you nervous about being a mommy to two kids?

YES!!!
What makes you the most excited/nervous about life with two?
I think that the "logistics" of having two kids makes me the most nervous. Things like, how will I get two kids in and out of the car safely and by myself?.....Will I be able to grocery shop/run errands with two?.....What will I do if we're out in public and Libbi is pitching a fit, but I can't pick her up and make a quick exit because I have the baby in the carrier?.....When will I sleep?.....When will they sleep? :) I worry about Libbi, too because she is such a creature of habit. She is
very
attached to her schedule and so I worry about what will happen when (not if) the new baby causes us to have to change some things.....
I am a little nervous about what to expect with Baby #2. Libbi was
such
an easy baby. Don't get me wrong - she is a mess now - but she was actually a calm, easy baby - ha! We really didn't have to do anything. She was happy, she ate well, she slept well, and pretty much set her own schedule and stuck to it. I know that the chances of that happening again are slim to none... ;0)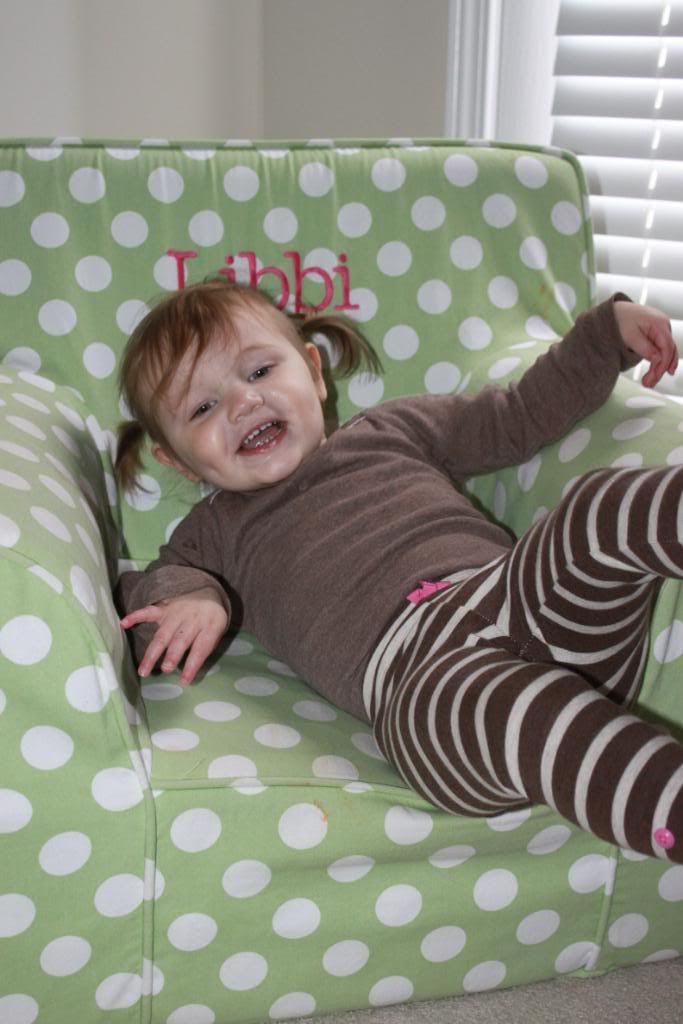 I'm most excited about finding out what we're having!!! Just kidding (mostly) ;) I
am
excited for the moment Jeffrey and I find out together when he/she is born and I'm excited for Jeffrey to be able to tell the rest of the family - what a fun "job" :0)
I am excited to see Libbi with her new brother or sister. I can't wait to have another baby to love on and to be a part of our family. I know some people are not necessarily "infant" people....you know, they love babies, but much prefer a toddler. I am completely and totally an "infant person" - I love love love new babies! I love every stage (and it really does just get better and better), but there is just something so perfect and irresistible about a newborn baby. I can't wait to hold him or her!!!
What name ideas to you have for baby #2?
We have a few different names that we are tossing around, but nothing that we can agree on just yet.
We know that if the baby is a boy he will be named "Jeffrey" (after Jeffrey -
duh
- and my dad who is also a "Jeffrey") but he will go by his middle name. That is where we are undecided. We have two middle names picked out, but Jeffrey really likes one and I really like the other. The only reason he is not a fan of "my" name is because he has a friend that has the same name. He thinks it's weird. What do y'all think? I don't think it's strange at all. It's not like we're naming the baby after his friend and it's not like he's the only one in the world with this name, either. Plus, they're not BFF's by any means.... he still thinks it's weird, and I don't. I would love to hear your opinions on this.
As far as girl names go,
I really want to use an "L" name for a girl, but Jeffrey is not sold on any of my favorites. My two favorite names (as of today) are Larsen and Lanie, but he is not convinced.....yet. :) We will use "James" for a middle name. James is another family name (my Grandad's name) and I like it for a girl - I think it's different, but not too different. :) I don't know why I am so adamant about an L name for a girl, but not for a boy (even though there are a LOT of L boy names that I love.....Logan, Lucas, Luke, Landon, etc.)
Thanks again for all of your questions - I hope I answered them all! If I left anything out or accidentally missed your question, feel free to ask again or send me an email! :)