libbi had her first day of school this week. i simply canNOT believe (or maybe i just REFUSE to believe) that my baby is in a three year old class! libbi loves school so much and honestly, she'd want to go every day if she could. but the way i see it, she'll have (at least) 13 YEARS of going to school five days a week, so for now - i want to enjoy the luxury of not being required to have her in school every day, but to have her home with me instead. :)
we met her new teacher last week during open house. my big girl was excited, but nervous, too. sweet thing. the funny thing about libbi is that she's FULL of personality, but she's also VERY cautious. she likes to take in her surroundings and assess the situation before she decides to include herself. she doesn't do well with crowds of people
and will get anxious when she feels like she's been pressured or forced to participate before she's ready. she's the classic case of, "do not approach" or "don't speak to me unless i speak to you first" - ha! ;-)
but when she's comfortable, whoo boy!! sister holds nothing back! hope her teachers are ready!! she'll have them fooled until about week four or five and then they won't know what hit them - haha! :-)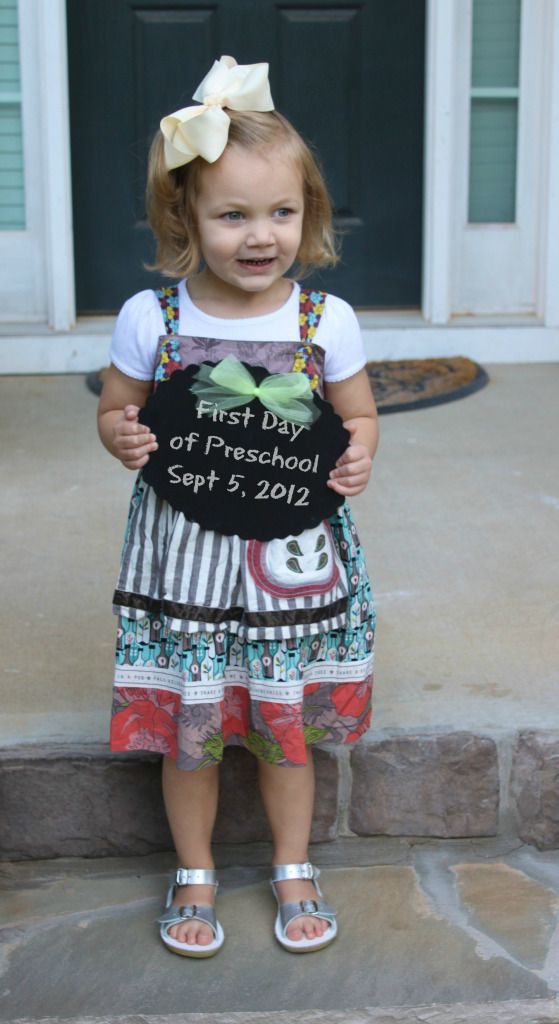 she enjoyed meeting her teachers and was definitely looking forward to school starting. her first day was this past wednesday. it was only a morning session...and poor libbi had a tough time understanding why she wasn't staying all day. she's nothing if not a creature of habit and it really bothered her that she did not bring a lunch with her (that weren't eating there since it was a short day) and that i walked her into class (no carpool on the first day).
luckily, they were back to the normal schedule today (friday) and libbi seemed to really enjoy it. she was smiling when i dropped her off this morning and still smiling when i picked her up this afternoon, so i consider that a successful day!
can you even believe how much she's changed since last year?!?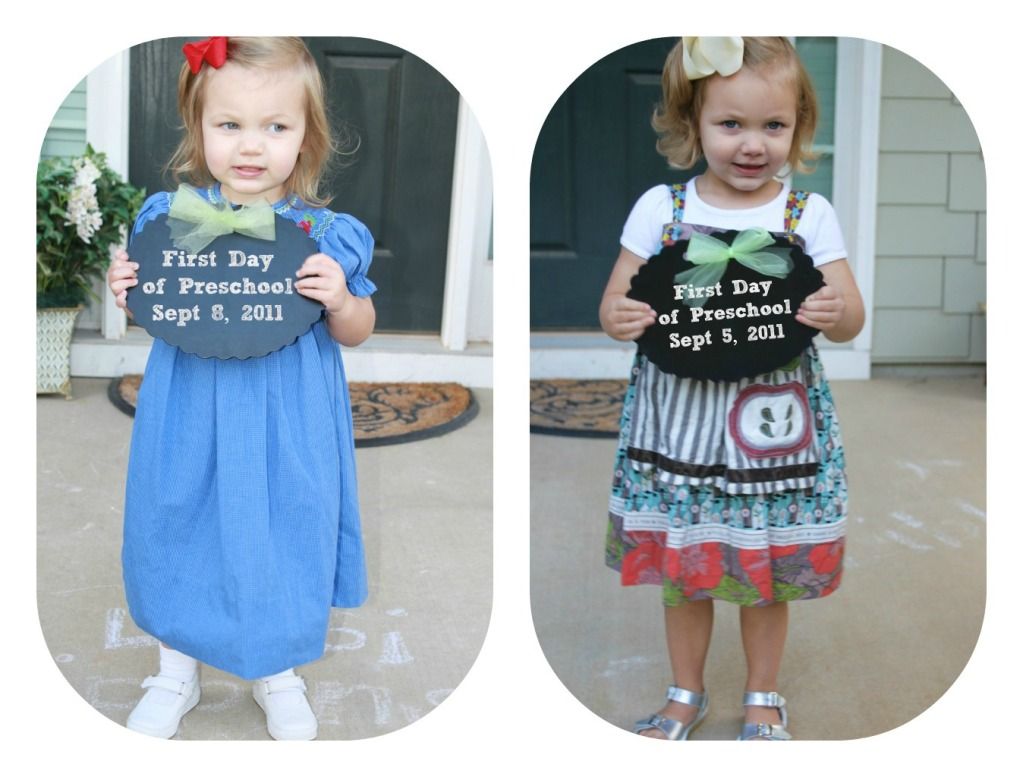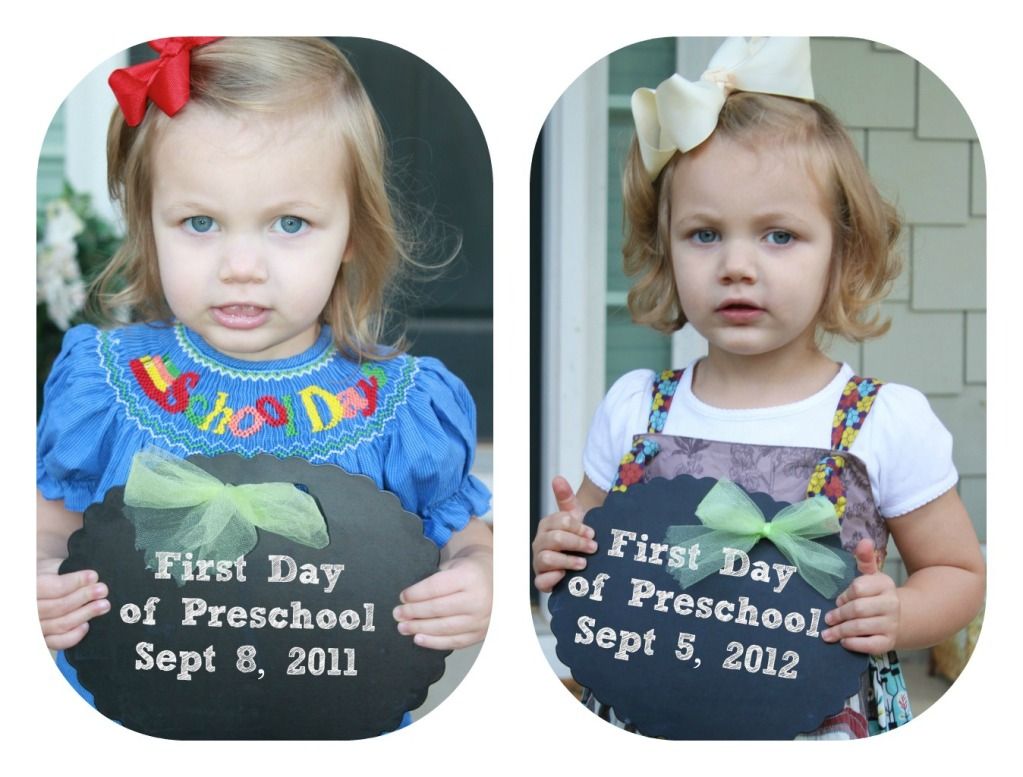 oh, how i love this sweet, spunky little girl!!
***don't forget to enter the goat & lulu giveaway. you could win a custom chevron stroller blanket!!***