Sometimes when I am in the kitchen cooking supper, Libbi will just play in the tupperware cabinet and occupy herself and I am able to get everything done. Other times, she is a little more....."needy" and I can barely preheat the oven before she's hanging onto my leg. :)
The other day was one of her more "needy" days and I was desperately trying to finish up supper and I was getting desperate. I confess.....I gave her an oatmeal creme pie hoping it would divert her attention until I had a free hand. I put an entire oatmeal creme pie in the hands of a 15 month old with an enormous sweet tooth....
Let's just say, we were both happy campers
....until it was gone.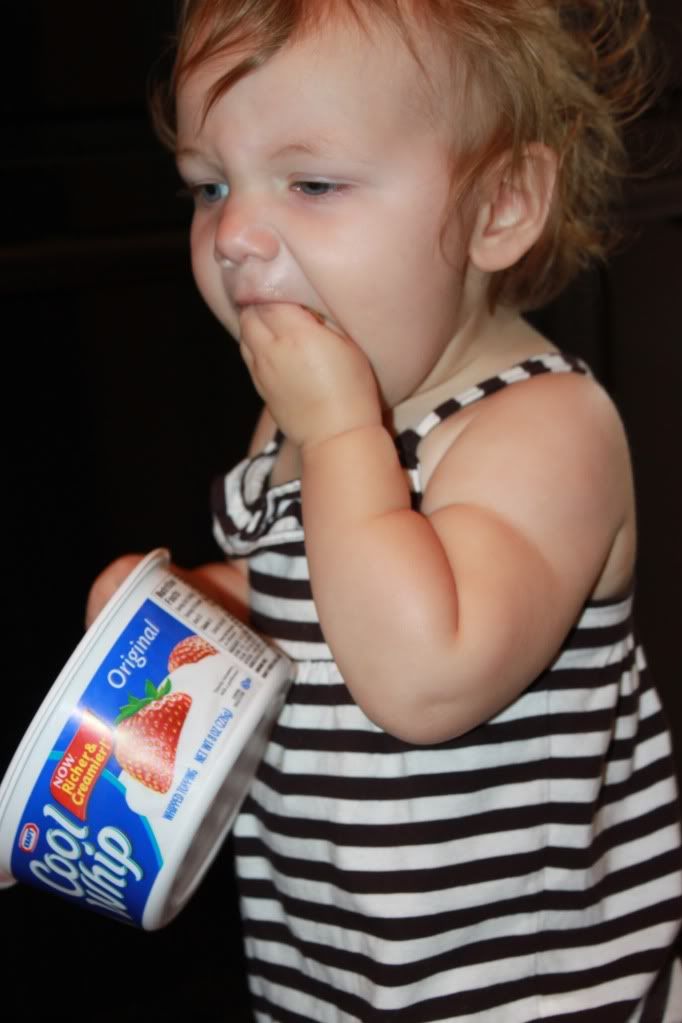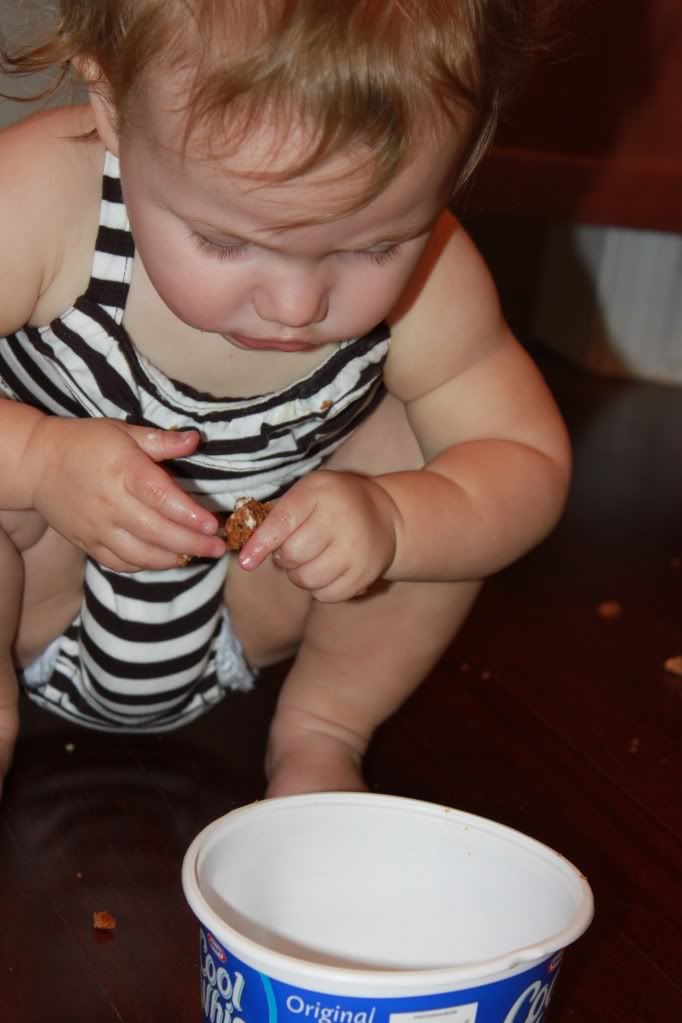 It reminded me of the Friends episode where Chandler and Rachel are eating the cheesecake (hence the title of this post) and then it drops on the floor......and they just continue eating it because it's that good. This oatmeal creme pie was Libbi's cheesecake and she was playing the role of Rachel and I guess that made me Monica coming behind her with the broom and swiffer mop :)
(
Heather
....I thought of you when writing this - ha!)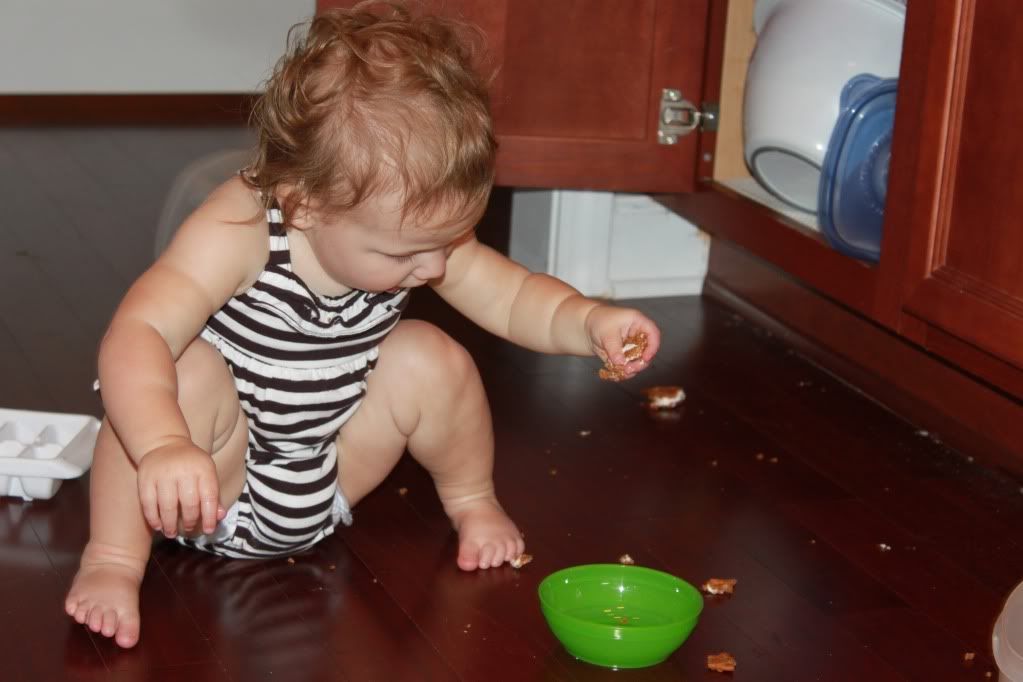 My first clue should have been when I asked her if I could have a bite and then I took a small....miniscule.....little nibble.....and she burst into tears. I'm not kidding.
Clue number two should have been when she started double fisting crumbs off the floor.
But, like I said, I was trying to make supper and she was happy so I just let her be.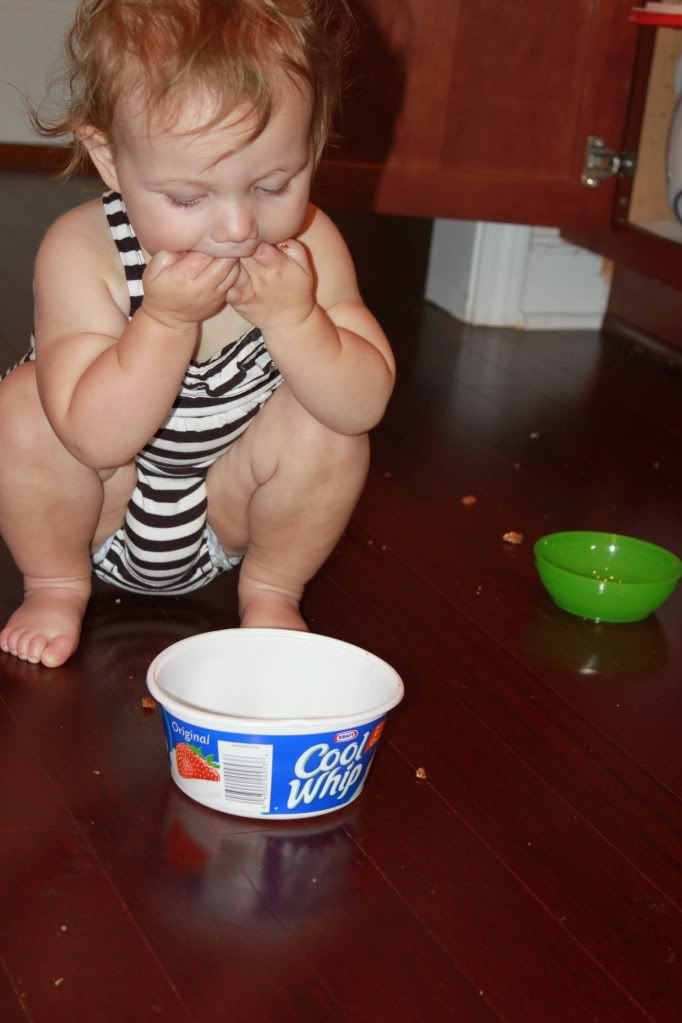 And then she started banging on the pantry door crying, "mooooooore, moooooooore!" Again, not even kidding. When I told her "No more" she literally threw herself on the floor like I had just told her she could never eat again. I seriously have NO IDEA where all this drama comes from ;0)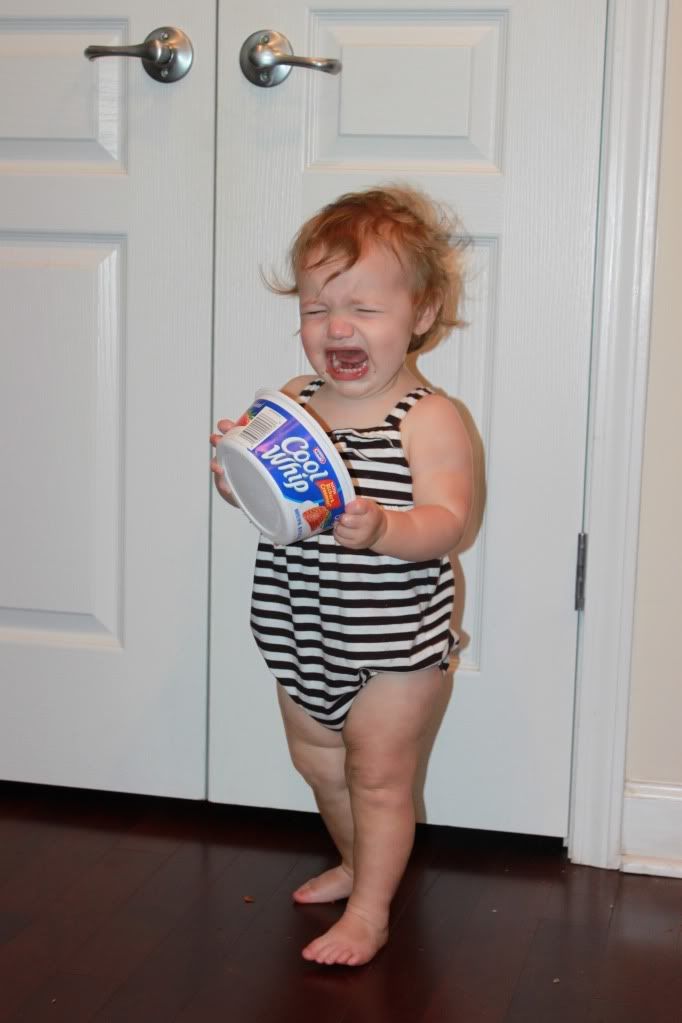 (*Side note....she is not having a tub of cool whip along with her oatmeal creme pie. It is just an empty bowl that she plays with. I do have my limits :))
Needless to say, once she realized that I was not giving in and letting her have another oatmeal creme pie, she no longer had any use for me and made it clear that she wanted OUT of the kitchen. I gladly obliged.....and set to work mopping the floors :)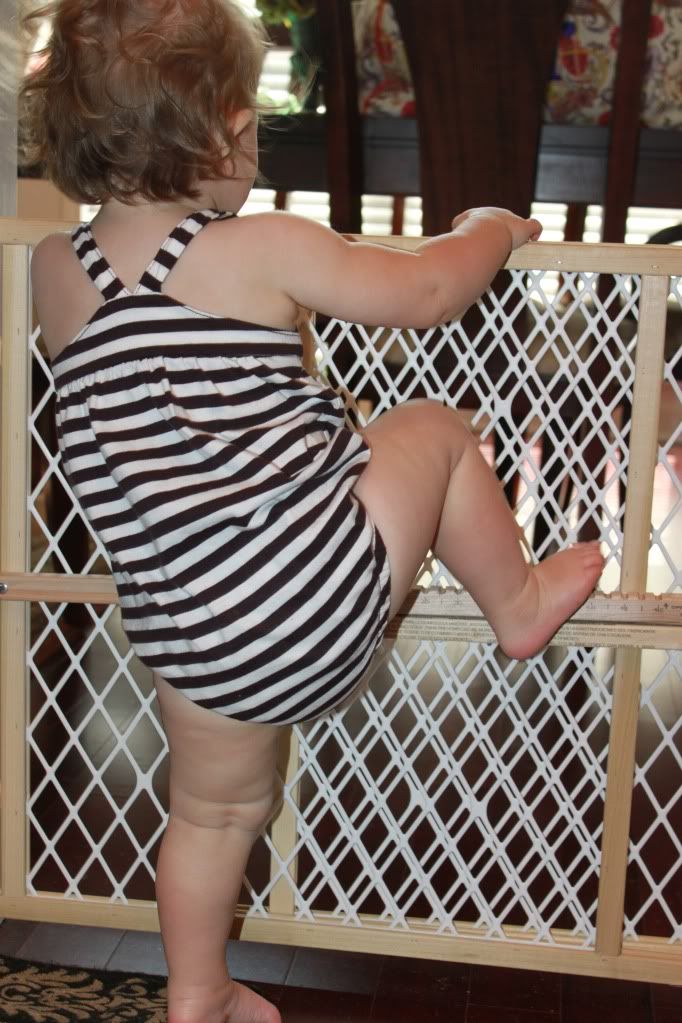 ....and just in case you aren't a fan of Friends and had no idea what I was talking about....