I woke up with a bad attitude about the snow. I was ill because it "trapped" us in the house, cancelled Libbi's school, caused the news to be on for 7+ hours straight, and ruined any plans that we may have had for the day.


Then I read these verses.....
"God's voice thunders in marvelous ways; He does great things beyond our understanding. He says to the snow, '
Fall on the earth
,' and to the rain shower, '
Be a mighty downpour
.' So that all men He has made may know His work, He stops every man from his labor...'Listen to this, Job; stop and consider God's wonders.'"
Job 37:5-7,14...
Instead of complaining about the inconvenience that the snow is, I should be thanking God for it. What an amazing miracle and awesome display of his mighty power. He literally said to the snow, "fall on the earth" and it did! Not only that, but He did it as a way to slow everyone down and remind them of His works.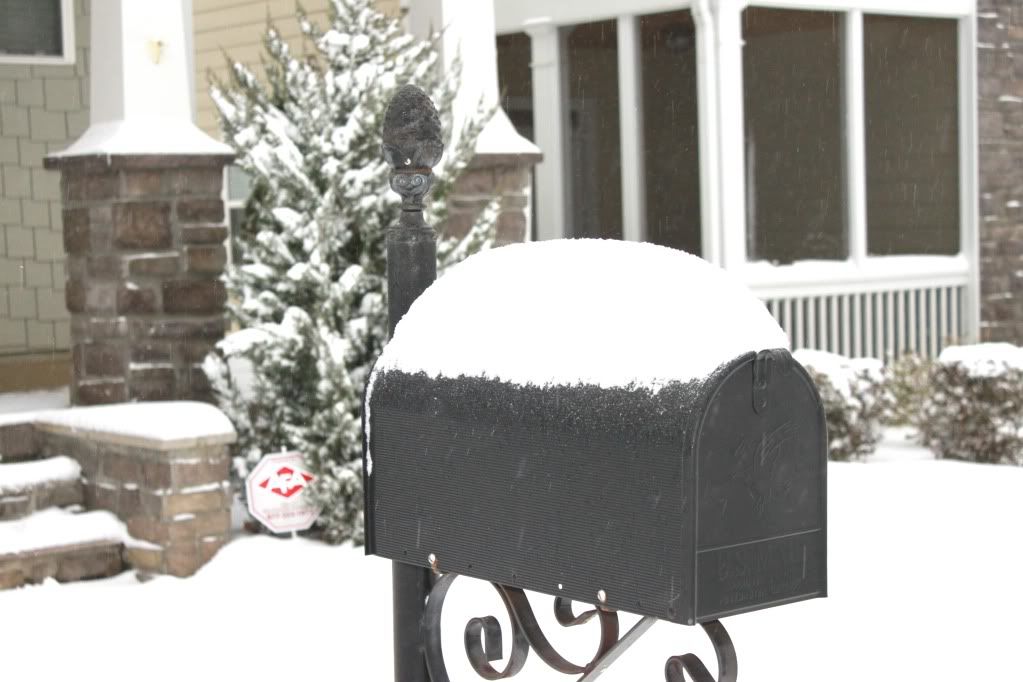 I was convicted of my bad attitude, especially when I think of what this unplanned snow day is causing me to do: spend time in my warm home, bundled up under a blanket, eating home-cooked meals, and having extra time with Jeffrey and Libbi that I normally would not (due to work and school).
How can I complain about that??!
Thank you Lord for the snow! Help me to "stop and consider all Your wonders" and, when all of this freezes and extends our "snow-cation" by days and days, remind me that it is "the breath of God that produces ice." (Job 37:10)
....Now if only Libbi felt the same way ;0)