So far I've been pretty lucky, because there have not been too many occasions where having two babies under the age of two has proved to be more than I could handle. Granted, Laney doesn't really do much at this point besides sleep and eat, so I'm sure once she's a little more active I might be singing a different tune. But, in the meantime, our girls have been cooperative and overall, the challenging times have been few and far between, (
*knock on wood*
) That's not to say that there haven't been occasions I've wanted to hide in the closet with a people magazine, a carton of ice cream, and a nice set of earplugs, but again - those times are few and far between. :)
One of the more
trying
times is when I am nursing Laney. That is about the only time that Libbi starts to have some "issues." She knows that I am otherwise occupied and uses this to her advantage. She pulls out all the stops to make sure her presence is known. She doesn't exhibit much jealousy, but she does make sure I know that Libbi needs attention, too. How does she make this need known, you ask?
Allow me to show you.....
sometimes she watches Mickey Mouse while sitting on her slide....nothing we can't handle :)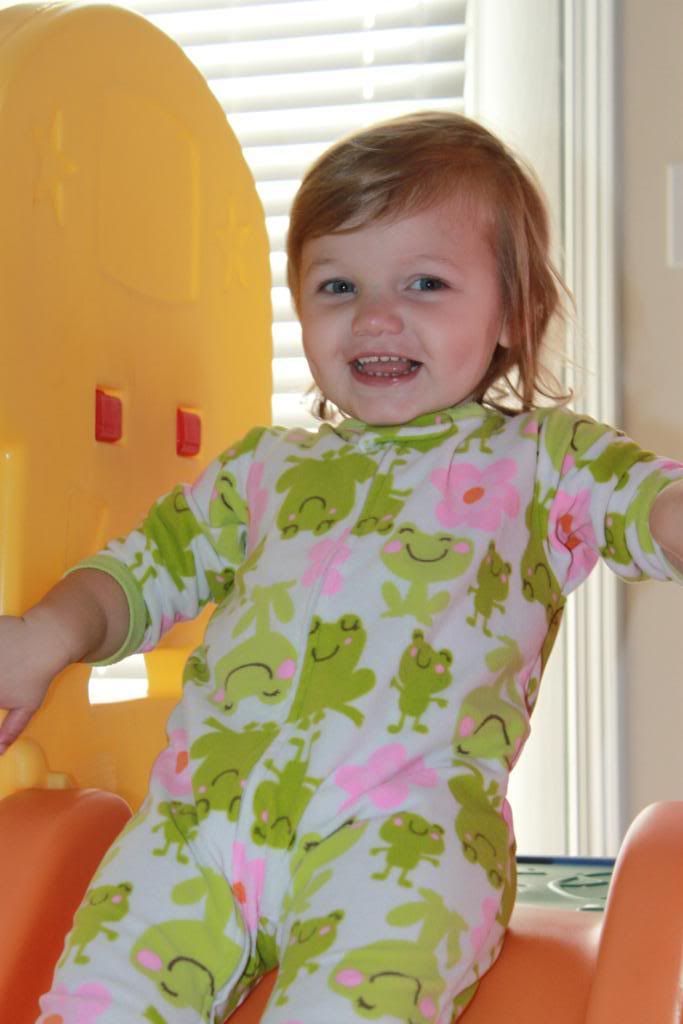 sliding with a smile - again, nothing too difficult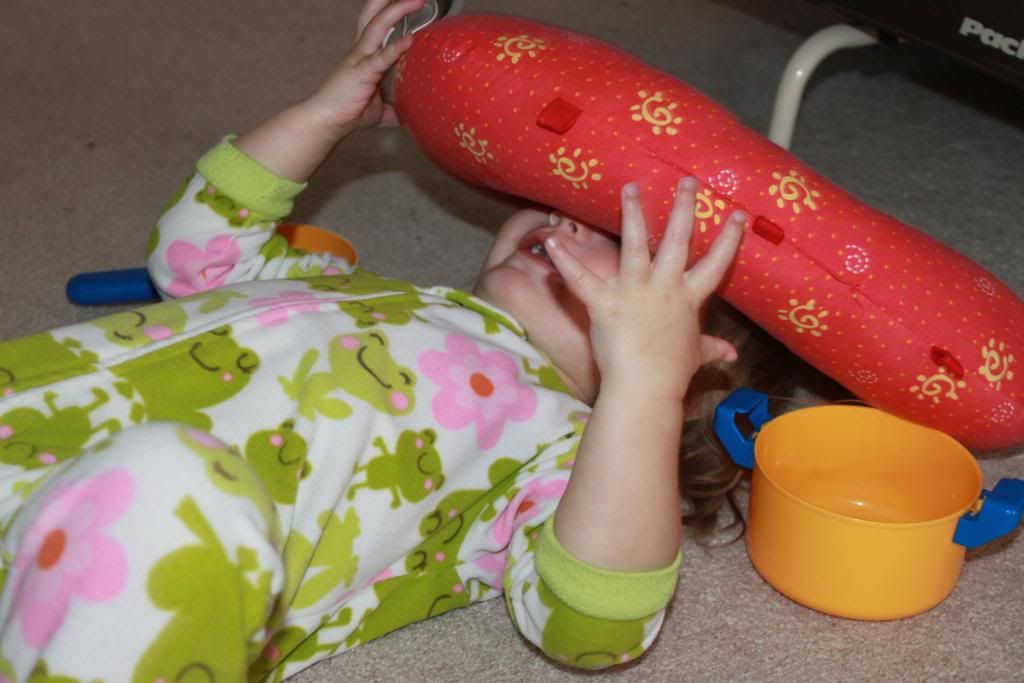 trying to hide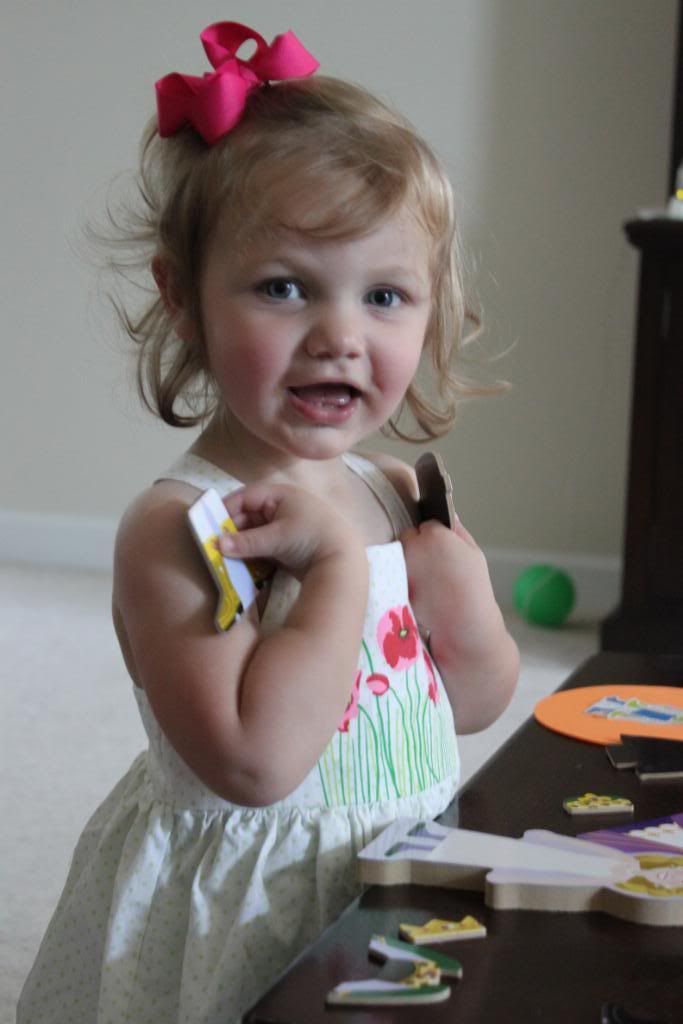 she can go from sweetly playing....
.....to standing on tables in the blink of an eye.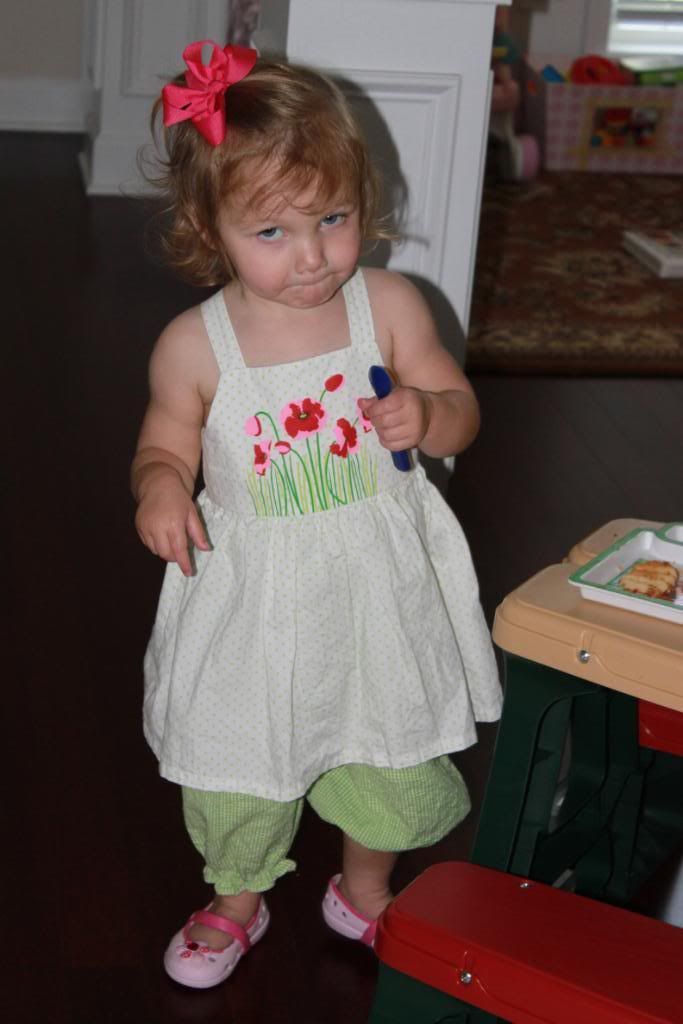 T-R-O-U-B-L-E (switching out her actual utensils for the play ones in her kitchen)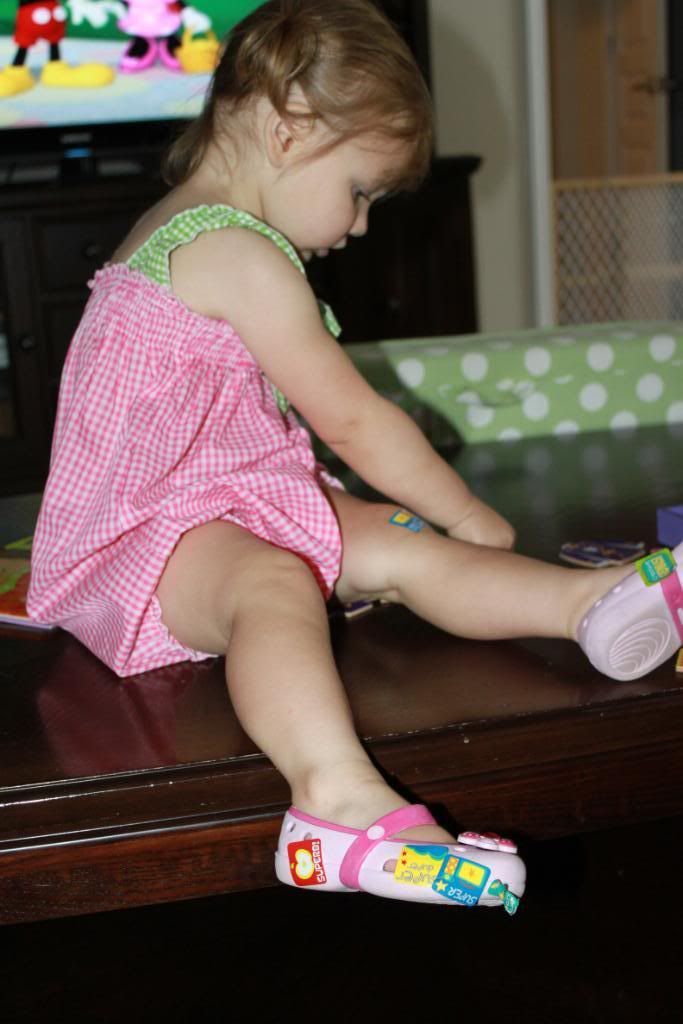 staying busy with stickers.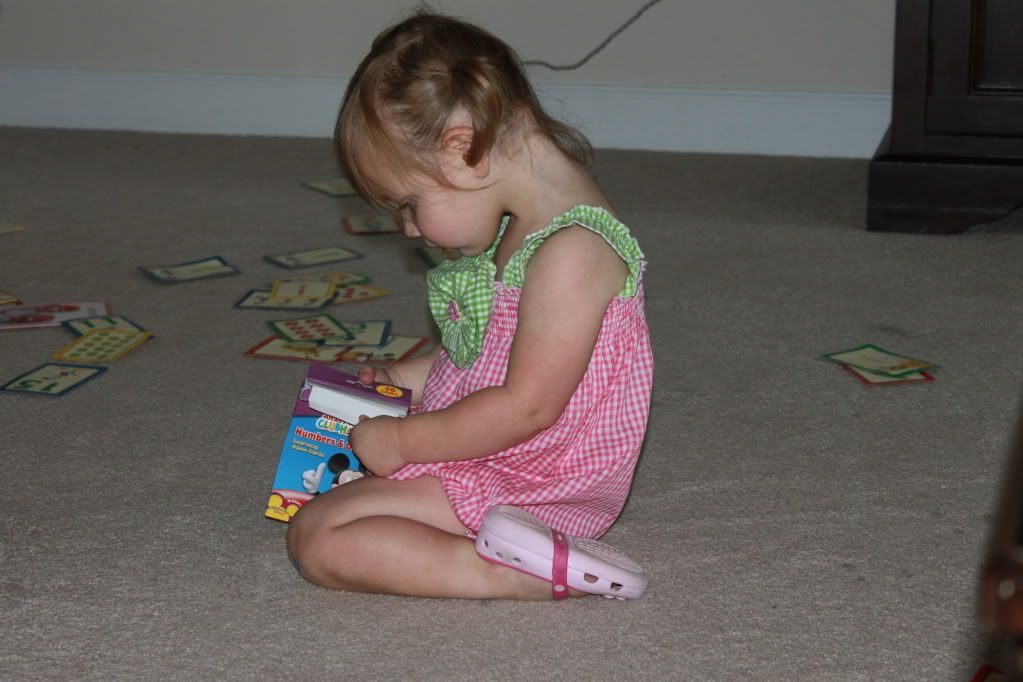 she loves a good game of "52 card pickup" and then likes to proclaim "MESS!" and walk away....
sometimes she puts on concerts
sometimes she helps herself to a snack
and other times, i just have no words.
seriously....no.words.
Dontcha just feel so sorry for our poor attention deprived little Libbi?? Bless her heart, what's a girl gotta do to get someone to notice her around here?! ;-)
Just be yourself, that's what.
We love you, Libbi!! :)