I'm linking up with Jamie over at Little Daisy May for another edition of
What I'm Loving Wednesday!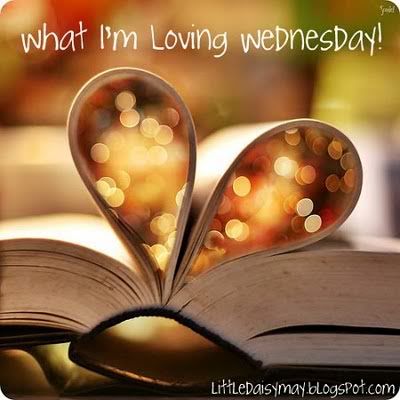 I'm loving
that this precious girl is 8 weeks old today!! I can't even believe it.
I'm loving
all her sweet little rolls and her cute double chin! :)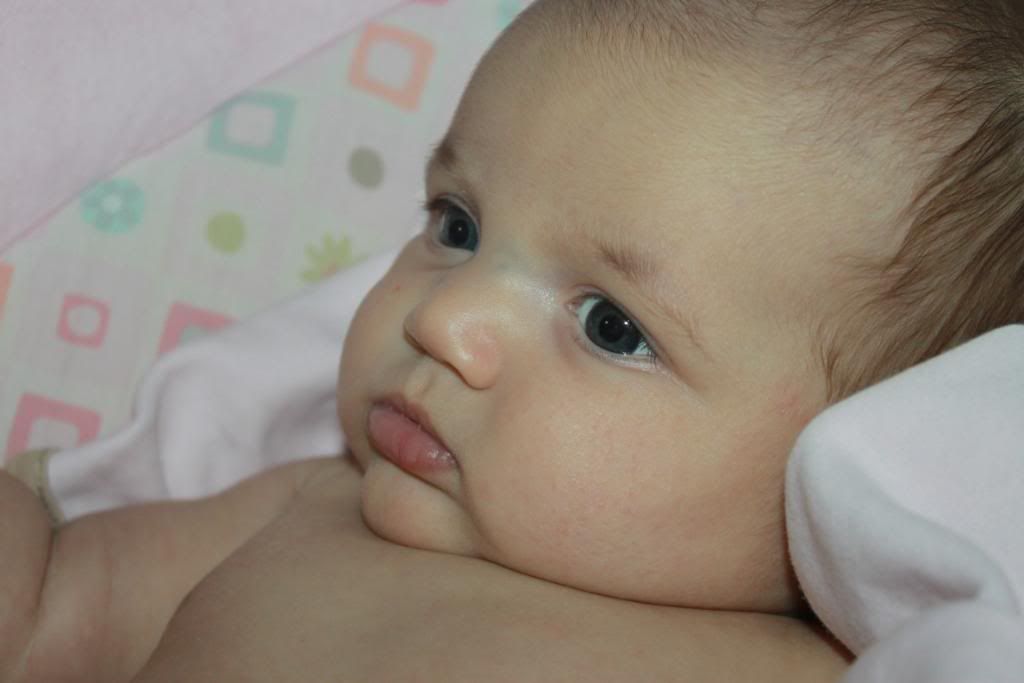 I'm loving
that this precious girl is just full of more and more personality every day (if that's even possible!) ;-)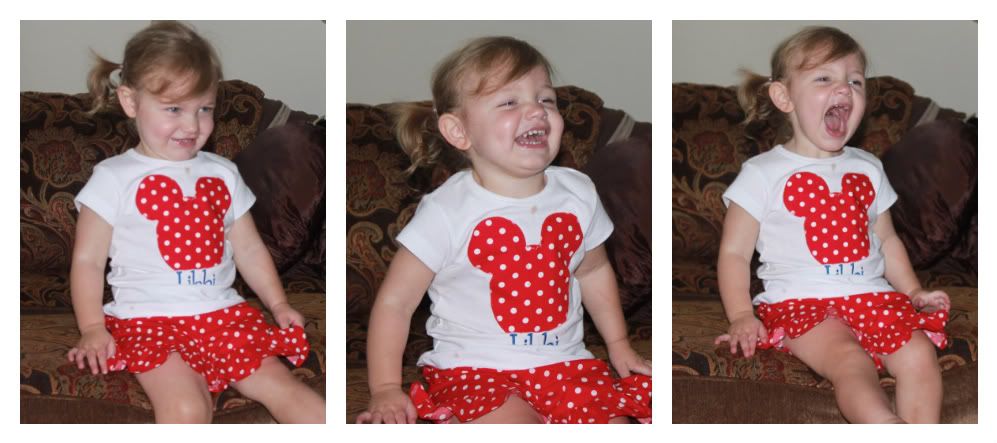 I'm loving
that Libbi is (most of the time) such a sweet big sister. Anything that Laney does, Libbi wants to do, too. If Laney is on her back, Libbi has to be on hers. If Laney is laying on her boppy pillow, Libbi goes and finds another pillow so she can lay beside her. It's so cute.
I'm loving
that my cousin, Jenny (aka Jen-Jen) just had her first baby....TODAY!! :) Congratulations Jenny and Jeff....we love you!!
Sweet Lyla Rae was born early this evening. I can't wait to meet her. She brings the grand total of (2nd) cousins to 5 (with one more on the way) and they are
ALL
girls!! We are going to have all kinds of fun at family get togethers (and all kinds of drama - ha!) ;-)
I'm loving
that we
FINALLY
made it back to church after having Laney. It was so good to be back. Even though we didn't miss that many Sundays, we definitely
missed
being there!
i have no idea why libbi is trying to balance this toy on her nose - apparently she saw an opportunity and she went for it. :)
I'm loving
that my niece Blakeley started walking this week. Now she and Libbi can really chase each other! :)
I'm loving
that we are going to visit Grandad tomorrow and sweet Laney will get to meet her namesake. Don't worry, Libbi will get to leave her mark, too! :)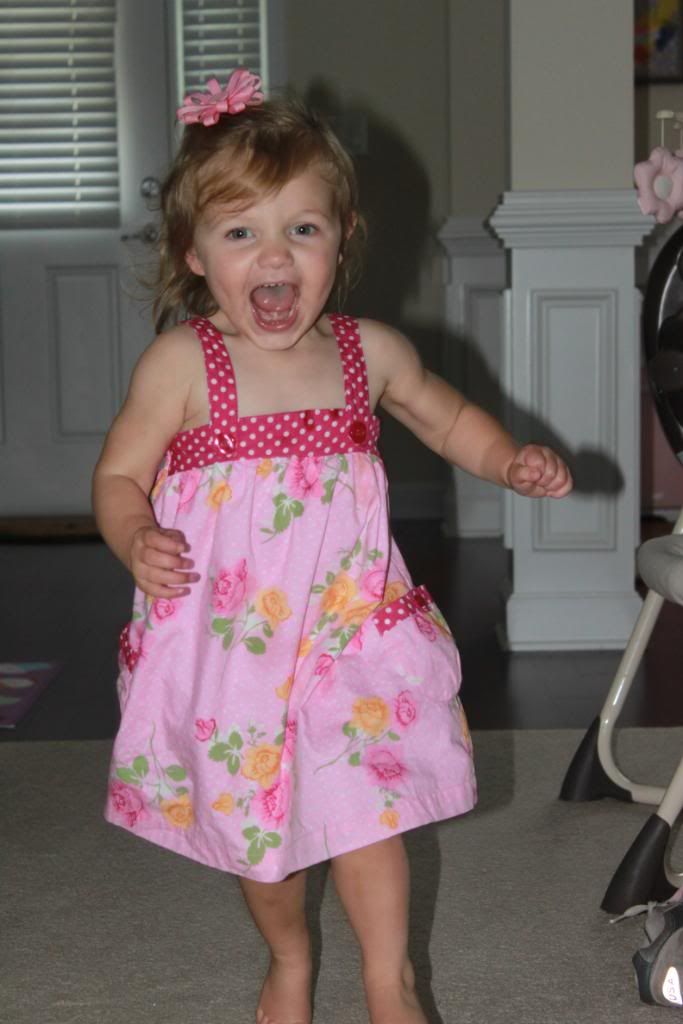 To see more of What I'm Loving....click HERE.
Hope you have had a
lovely
Wednesday! :)