this week's What I'm Loving Wednesday is brought to you by the letter "R"....for complete Randomosity :)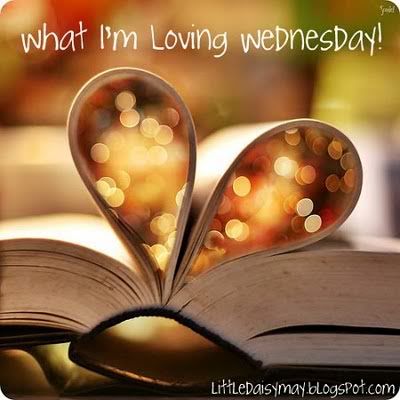 I'm loving that Jeffrey is back home! He was in a wedding in Colorado over the weekend and we missed him so much! We debated on whether or not Laney and I should go with him or if he should go alone (sorry, Libbi....you were never invited - ha!) and ultimately we decided that it just wouldn't be practical for me to go since I would mostly be tending to Laney. And seeing as she has colic, we feel we made the right decision - I can almost imagine her screams bouncing off the mountains in Colorado and echoing for all to hear - not the romantic background music they were going for, I'm sure. Even though I know we made the right decision, I was sad to miss out on the trip and on Brian and Allie's big day. I know it was beautiful and I can't wait to see pictures!
I'm loving that Jeffrey brought me home flowers and every time we go into the kitchen, Libbi smells them and says, "Da-da. flowers for Momma .... awww ..... sweet!" ;-)
I'm loving that Libbi is saying all kinds of new things these days. One of my favorites is, "so sorry..." If she bumps into anything she says, "so sorry chair" or "so sorry wall." And I love when she says, "so sorry Lay-Lay" ;-) Another favorite is when Laney sneezes and Libbi says, "Bess You Lay-Lay!" And I love when she says, "cheese ca-ca's" (cheese crackers) soooo cute!
I'm loving that Libbi and her cousin Blakeley are starting to play together. Blakeley came over to play last weekend and they had the BEST time together. They were so cute!
They played with Libbi's toys, went swimming in the pool, and ate pizza - it was like a slumber party (only without the slumber - ha!)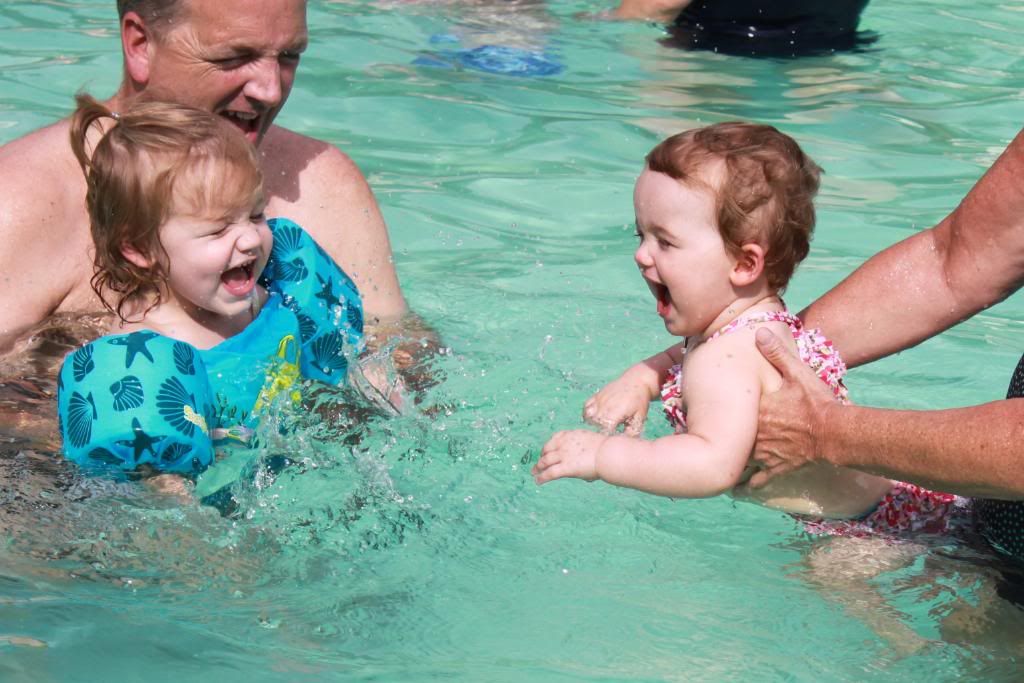 I'm loving Libbi's new position in the bathtub - haha! She LOVES to lie down on her back (announcing each time that she is "on my back!") I have no idea where she learned this or where this idea came from, but it definitely makes washing her hair much easier!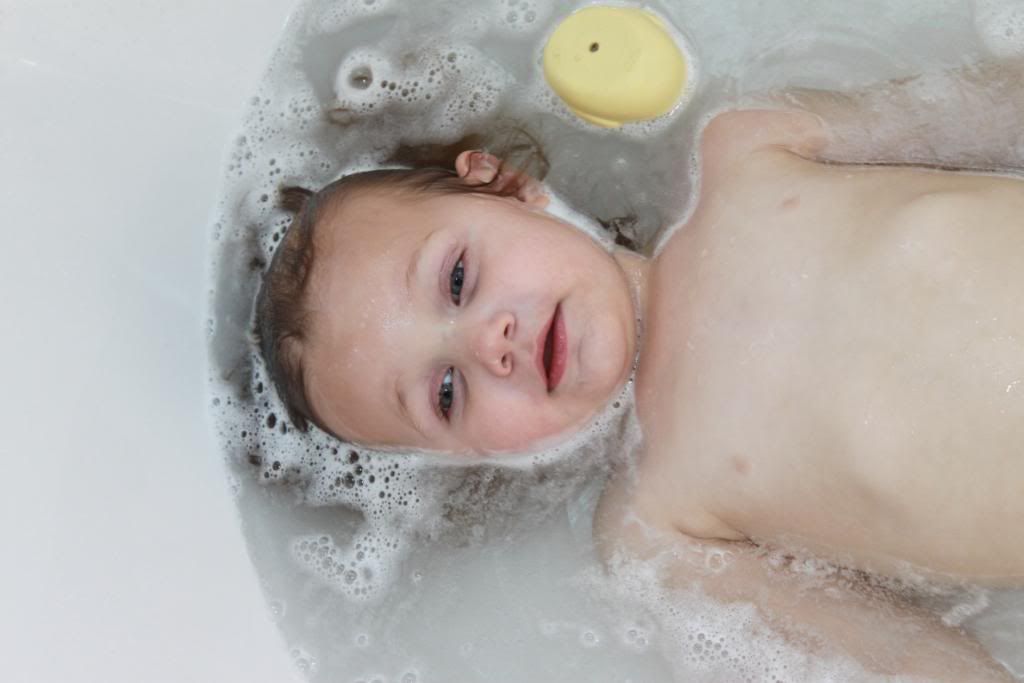 I'm loving that sweet little Laney is starting to smile more and more. And I'm loving all her precious baby coo's.
I'm loving that Libbi is starting to play and use her imagination more and more. It is so much fun to watch her pretend. She loves to give her farm animals names while she lines them up (and she gives them the same name every single time) I'm loving that I am always the farmer and not the cow or the pig - ha! (in case you're wondering, her cast of characters includes, Momma (farmer), Daddy (sheep), Blakeley (pig), Buddy (horse), Mimzy (goat), and Libbi (cow)).
I'm loving this new recipe that I found on pinterest for crockpot BBQ chicken. It is SO much easier to do crockpot recipes these days since both girls are just waking up about the time I would start supper and it can get CRAZY!! I'm NOT loving that we didn't get to try the new recipe, because our power went out for 3+ hours so it was a total bust.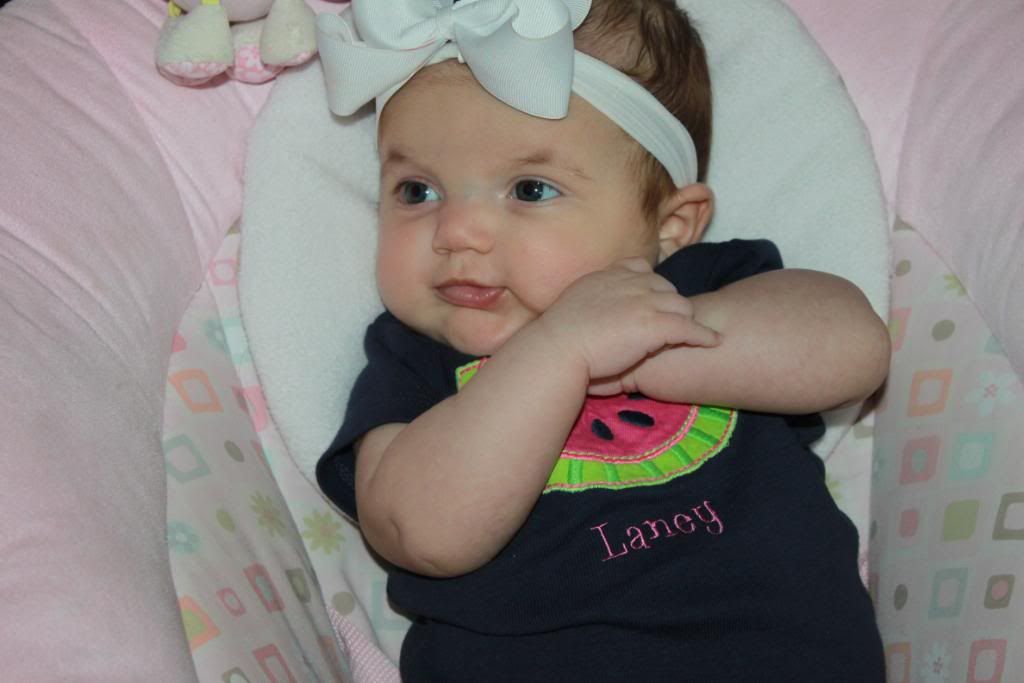 I'm loving that the power did NOT go out at chick-fil-a, so we were still able to eat supper and let Libbi play (in the air conditioning, thank you Jesus!) while we waited for our power to be restored.
To see more of What I'm Loving, click HERE. To see what others are loving this Wednesday, head on over to Little Daisy May.