Libbi had her school Christmas party on Thursday. She was SO excited to have a "happy day Jesus!" (aka birthday party for Jesus). Especially since there were cupcakes involved :)
(thanks to my sweet friend, Sarah for the FREE printable for cupcake toppers on her blog!)
Somehow I ended up as the "party coordinator" (don't ask.) Which meant that I had to coordinate the snacks and crafts for the party.
We were stringing red and green fruit loops onto jingle bell necklaces.
(don't let the look of concentration fool you. See those TWO lone fruit loops on her necklace?! That's as far as she got. The rest were her "appetizer" before the cookies...)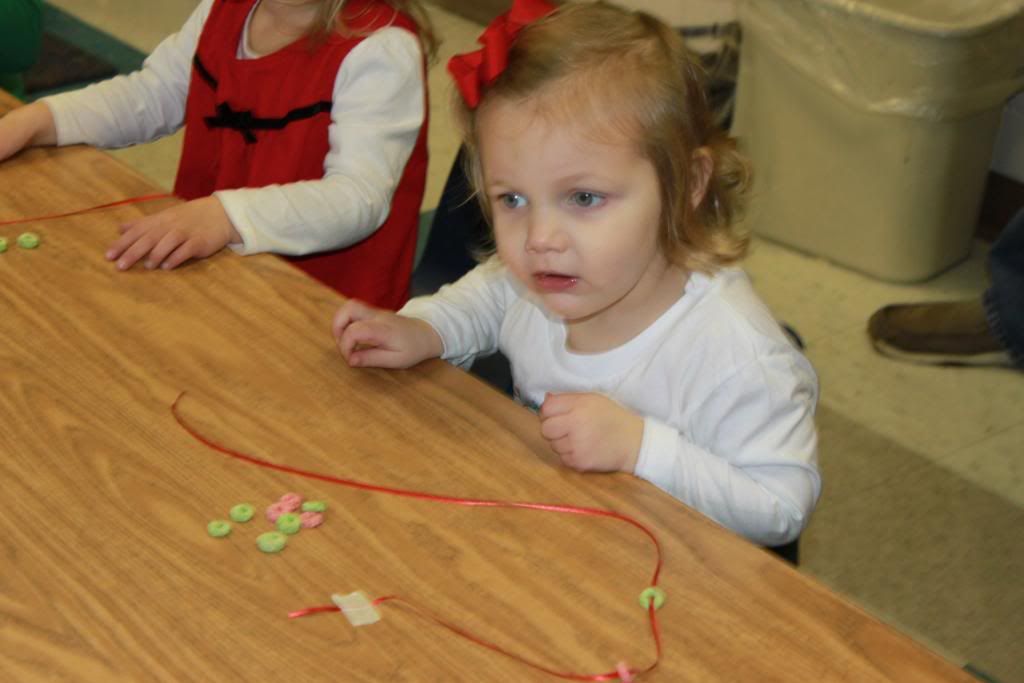 Then, we decorated sugar cookies
(and by "decorated" of course I mean put one little teeny tiny drop of icing on the cookie and then lick the rest off the spreader).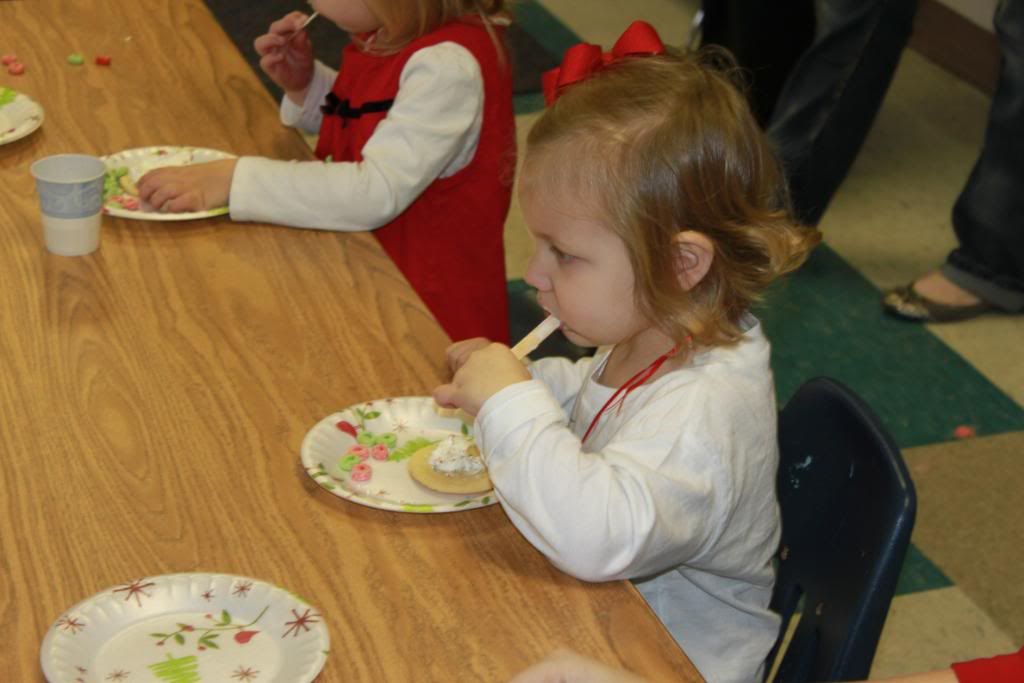 They had fun though, so that's what counts...right? ;-)
After such a fun day at school, we were excited to go back that night for Libbi's Christmas Program! Of course I made sure that she had on her Sunday Best: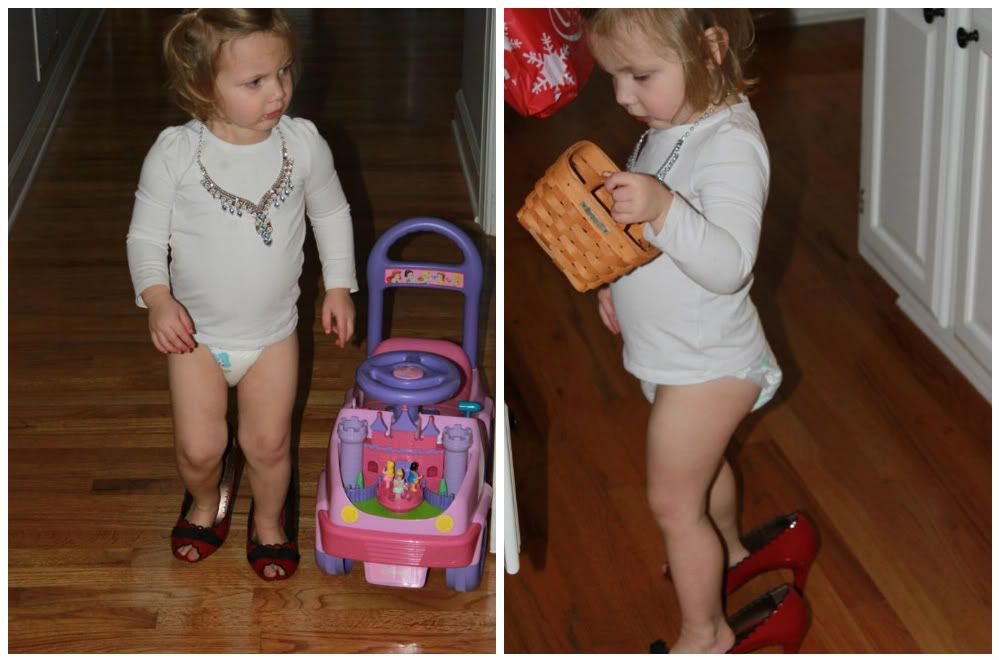 Those are just her "loungin' clothes" :)
I was anxious to see how Libbi would do with the big performance. She'd been singing all her little songs at home for weeks and putting on big time shows for us. She also tried unsuccessfully to get me to sing the songs (that I'd never heard) and then proceed to tell me, "not like THAT, momma!" over and over and over. She's funny because she'll be so sassy and loud at home, but then sometimes in front of people, she'll just clam up.
I had no idea if she'd sing, freeze, cry, or what during the performance.
She started off rather gracefully....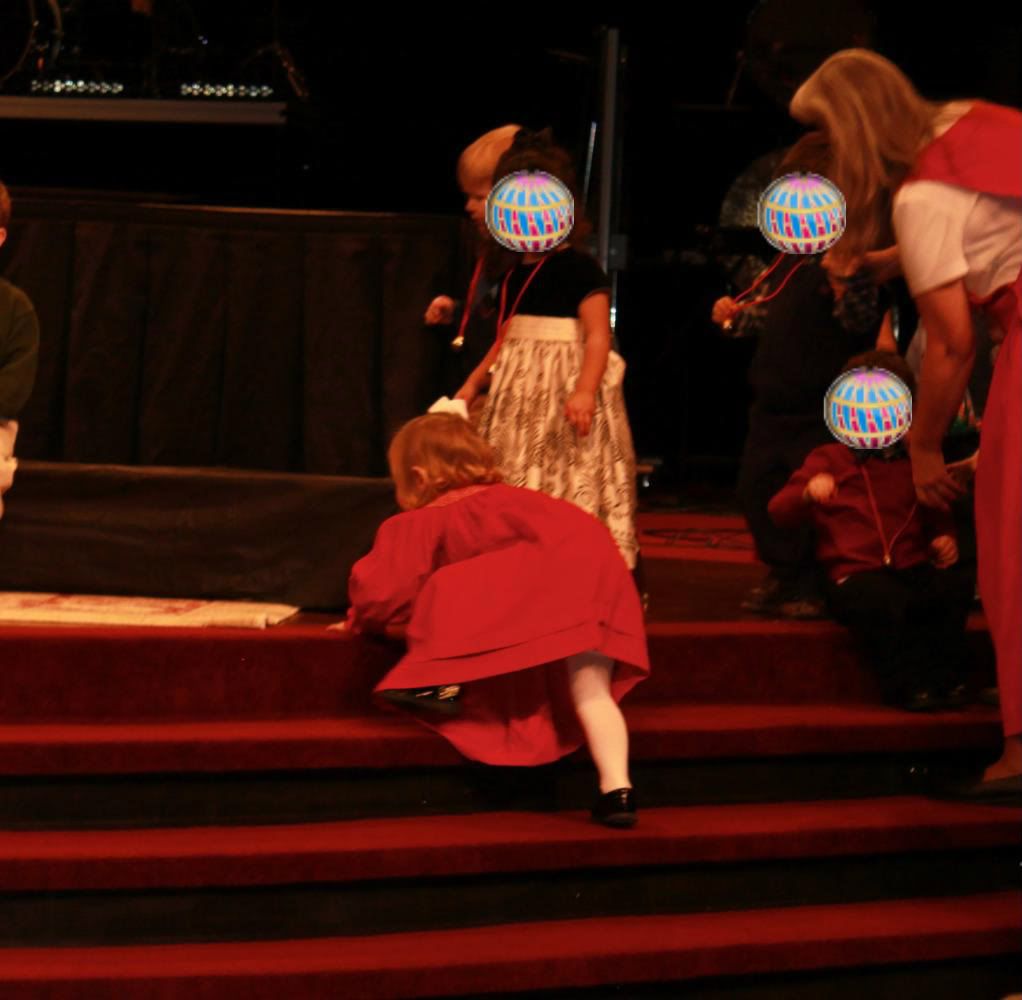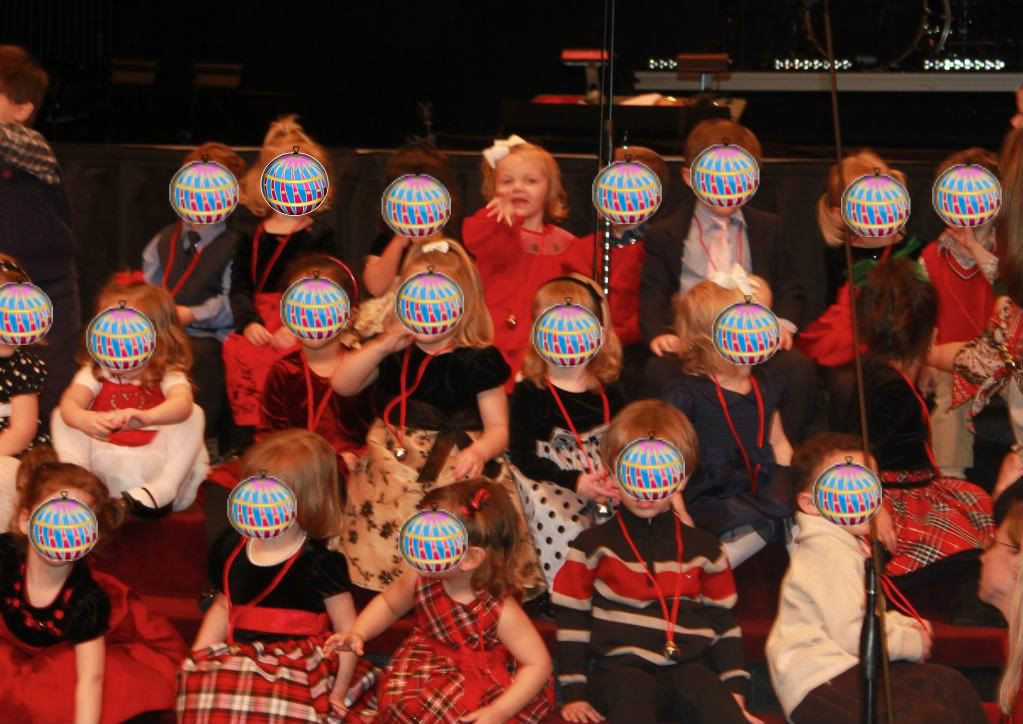 After she saw me, she refused to sing or participate until she found Buddy. ha! :) I just kept seeing her little mouth move while saying, "Where's Buddy?!?" I finally told my dad to stand up so she could see him. Once she spotted him in the crowd, she actually began to sing!
She was precious :) I have a video, but there's no way to block out the faces of all the little friends that we don't know, so I'm not going to post it (which is also why libbi is surrounded by floating "ornaments" in the pictures) ;-)
they ended the performance with, "Merry Christmas!" and blew a kiss - so sweet!!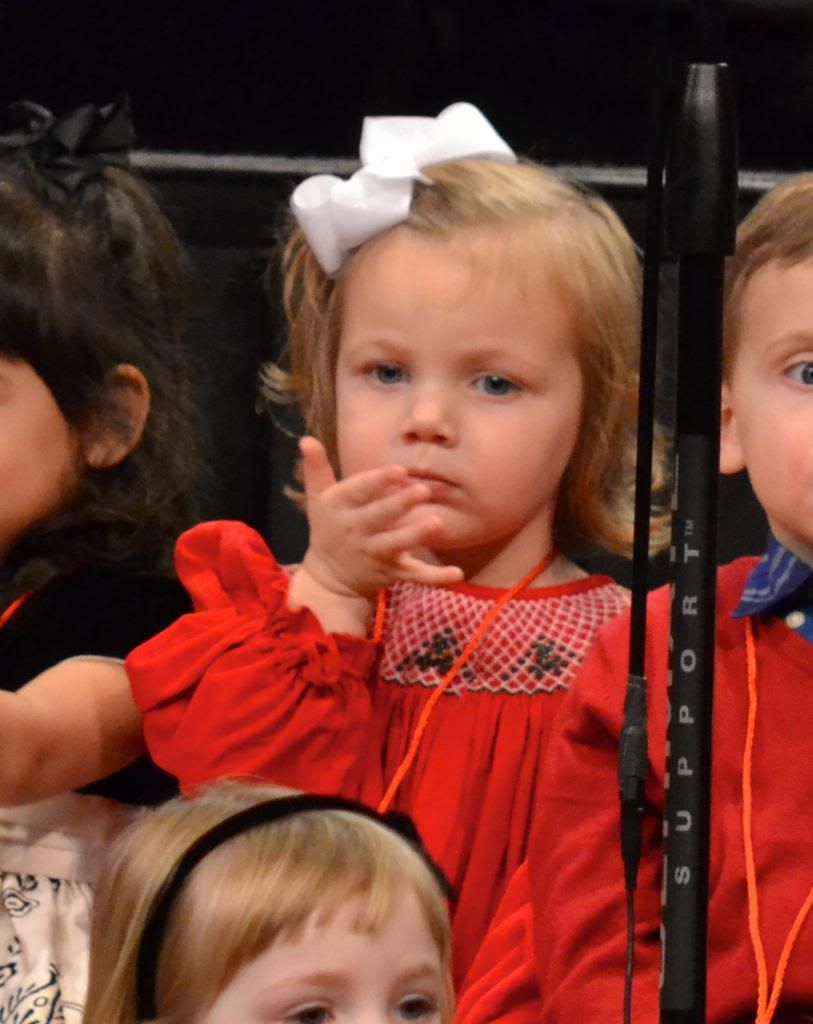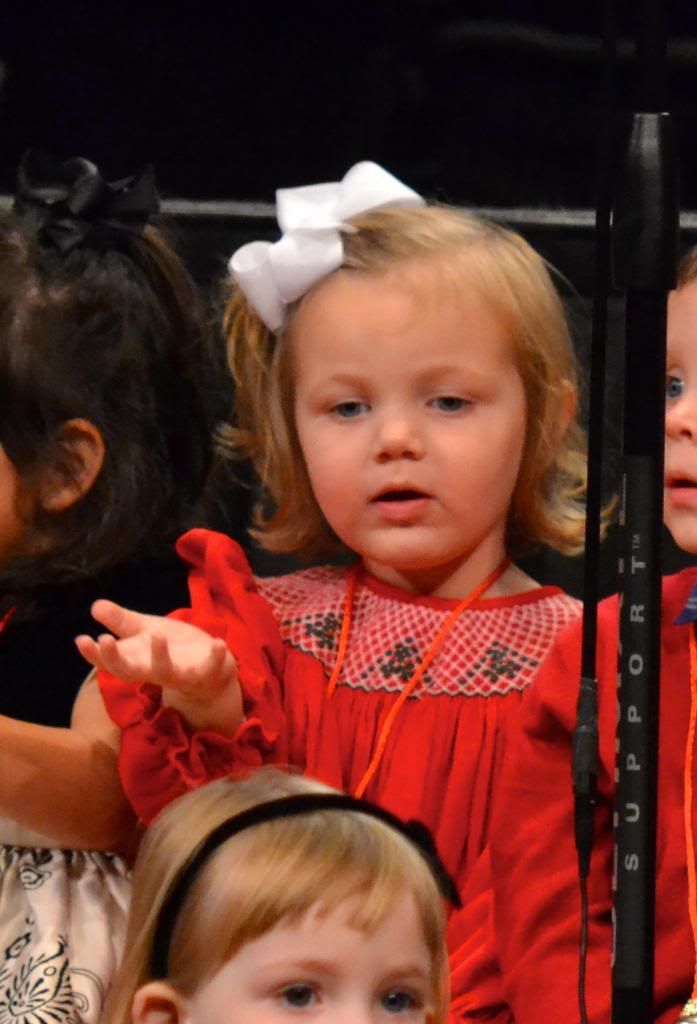 After her big performance, she had time for a few pictures with her adoring fans.
And then she did what any other superstar does after a big show.....
drink some chocolate milk and hit the hay!