Hi! I'm Amy and I blog over at total tippins takeover. I am so excited to be guest posting today.
I am the blessed Momma of Libbi (3...almost 4!), Laney (2), and another sweet baby girl on the way. I'm also a proud wife to my husband, Jeffrey.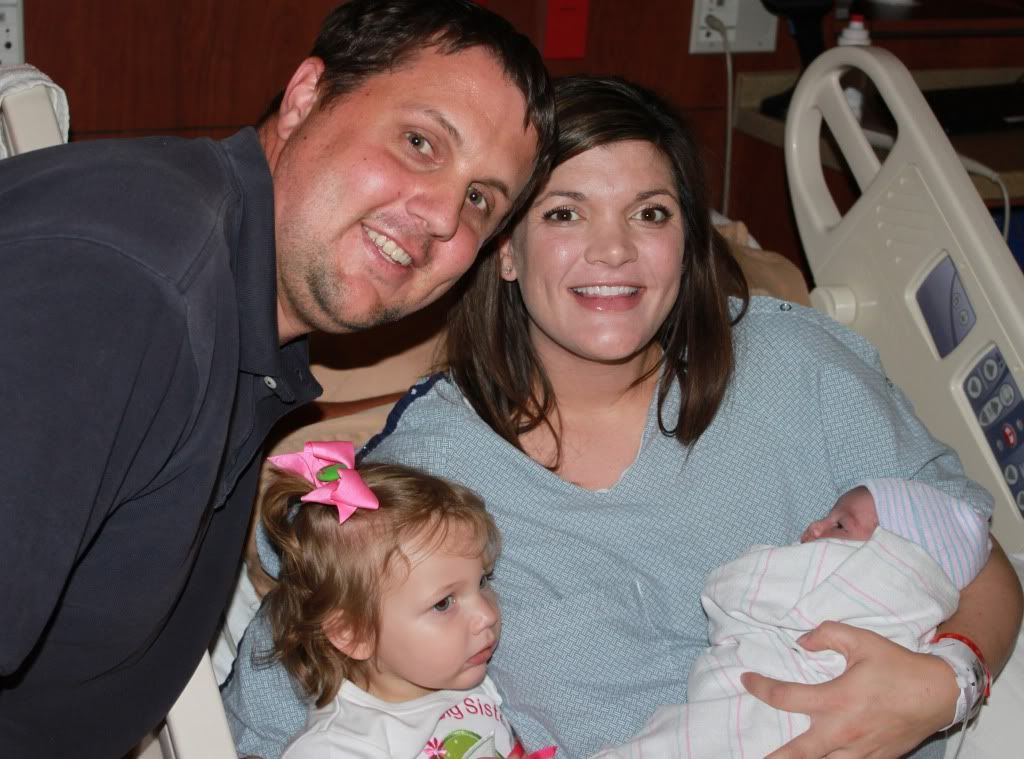 To say I am living my dream would be an understatement. When I was little, if someone asked me what I wanted to be when I grew up, I would proudly say, "
a momma!
" I was always playing "babies" or mothering my little sister (whether she wanted me to or not). My mom stayed home with us when we were little, so I just always thought I would do the same with my own children. At the time, I was too young to know the sacrifices my parents made for my mom to be home with us. I didn't know all it entailed, I just assumed that being a stay at home mom was as easy as she made it look.
In my mind, I would get married, work for a year, have a baby and then stay home - easy as that. ha! Little did I know, it didn't quite work that way. When I got pregnant with Libbi, I was in my fourth year of teaching. More than anything, I wanted to stay home with her, but realistically it just wasn't feasible for our family at the time. She was born in June and I was blessed to be able to stay at home with her until the middle of October before I returned to teaching. It was extremely difficult. Not only because I was leaving my baby, but also because I was starting my school year in October when every kindergartener in my class had started theirs in August. I wrote about our first day back at school (work) on my blog - you can read about it
HERE
if you want.
I do have to admit that when I did return to work, I had the best of both worlds. We had childcare in our school for teacher's kids, so Libbi was able to come to school with me. She was right down the hall so I could still nurse her every day or go check on her during my planning period. If she couldn't be with me, at least she could be in the same location as me. When the school year came to a close, after much prayer and consideration, we decided that I would not be returning the following year. Funny enough, it was a difficult decision to make. Even though all I have ever wanted to do is stay home with my babies, to actually make that leap from two incomes to one was a BIG deal. We prayed about it and I truly believed that if we would take that step of faith, the Lord would provide what we needed.
And provide, He has! Not only financially, but emotionally and relationally as well. I'm not gonna lie, it was a difficult transition at first. Difficult in the sense that I had to "
learn
" how to be a stay at home mom. I had a new role in life and I had to adjust accordingly. When I was teaching, there were obvious rewards. I could literally see my hard work pay off. I could see the children that learned how to read because of what I had taught them. I could witness learning taking place before my eyes and feel a sense of accomplishment knowing that I played a part in it. That's one of the only things I miss about working. That, and all the friends I had at school.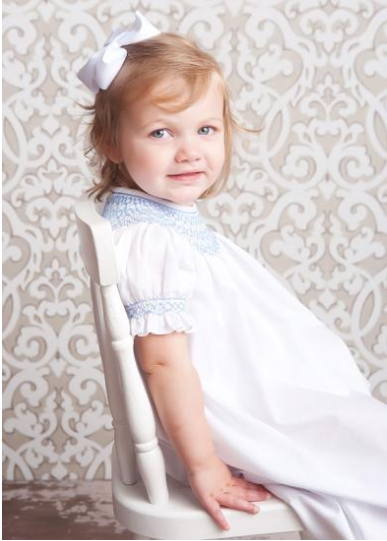 There is a different sense of accomplishment that comes along with being a stay at home mom. Some days, I feel accomplished when I can just get through the day without losing my mind! :) In all honesty, even on our toughest days, there is no where else I would rather be. Being a mother is such an enormous gift, but it also comes with a lot of responsibility. I read in a bible study once (
Anointed, Transformed, Redeemed
) the following quote and it has really resonated with me:
"
Mothering is not the ultimate goal of being a mom, revealing Christ to the children is.
" Whether I am staying at home or working outside the home - I'm still a mom and my most important role does not change.
One day, I
would
like to go back to teaching. It was a very rewarding profession and one that caters nicely to momma's (
hello
, summertime!) For now, I try to daily remind myself that
"....
my intention is not the task, but that He might be more clearly seen...
"
because it is so easy to get caught up in all the busy-ness of life or in the superficial things. It does not matter if my babies are dressed to the nines or if my house is spotless. Ultimately, It does not even matter if I work at home, work outside the home, or stay at home. What matters most to me is that my girls know that I love them, their Daddy loves them, and Jesus loves them.
"Now all glory to God, who is able, through His mighty power at work within us, to accomplish infinitely more than we might ask or think."
Thanks again to Jamie for the opportunity to guest post on her blog! :)