Jeffrey took the day off on Friday. He thought about golfing, but decided he would rather go to "Monkey Joe's" with his two favorite girls. ;0)
Libbi was in heaven. It took her about .02 seconds to start running around and trying to get into everything in sight.
We hadn't even officially signed in (or paid!) before she was off and running. Thankfully, I had my "assistant" there to chase her down.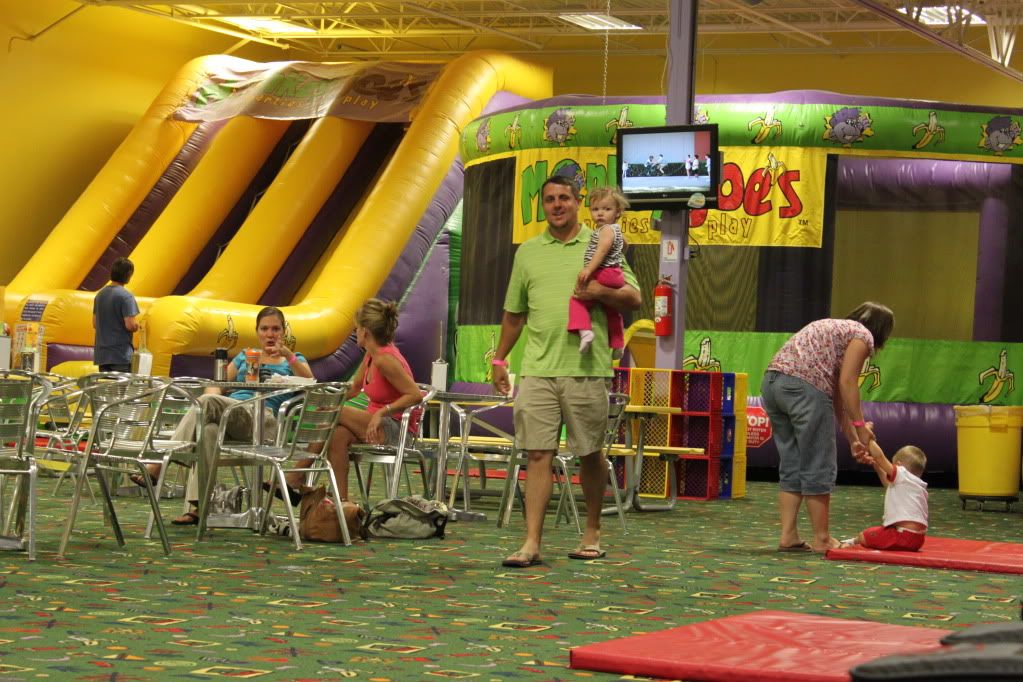 She loved every minute of it. I swear this child has NO fear. She just jumped right in and started climbing and bouncing off the walls. She started out with her pigtails, but they didn't last long.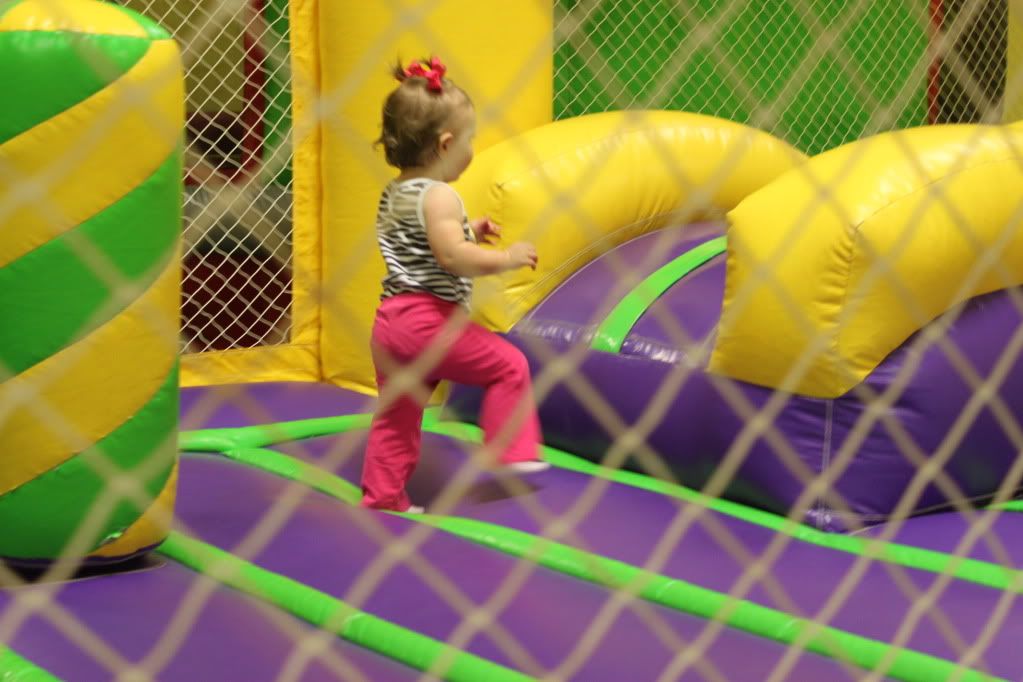 She was playing much too hard to care about her appearance - ha!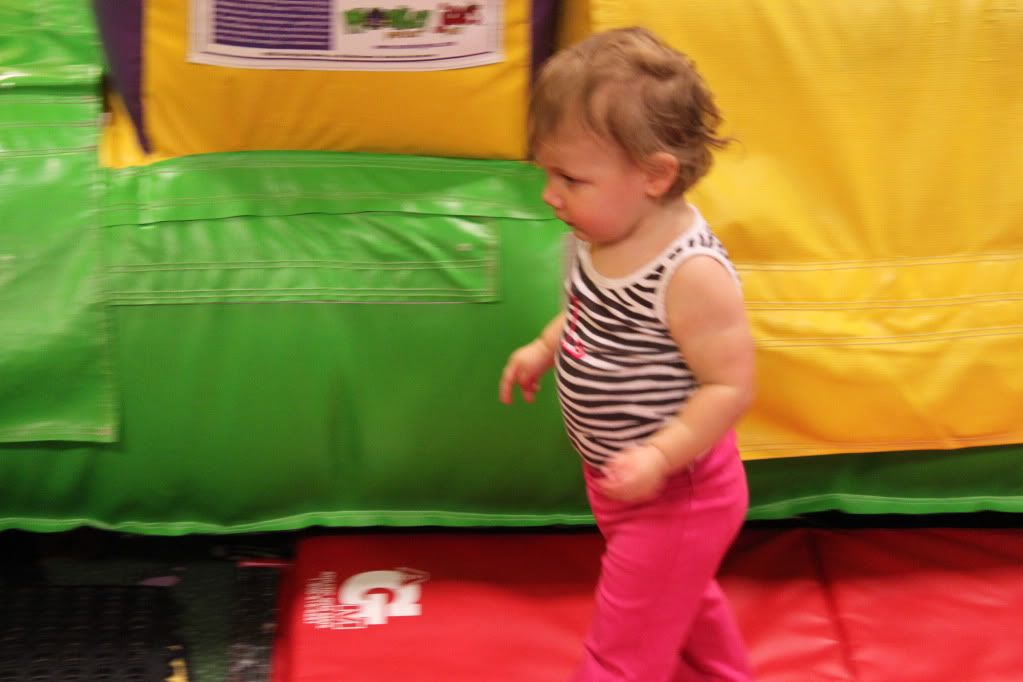 There were three big inflatables set up for the little ones (4 and under) and the rest were for the big kids. Of course our little daredevil didn't care about the "4 and under" requirement. And, since no one else was on the equipment, we let her play on everything.
Jeffrey carried her up the steps to the big slide. She flew down it and laughed the whole time! When she got to the bottom, she just about wore herself out trying to climb back up the slide. She was not happy when we took her off of it.
This is what I saw for the majority of the day:
Libbi was either running (from us, of course!) or climbing.
After one more trip down the big slide (this time WITH Daddy) it was time to call it a day. Libbi was not too thrilled about leaving, but we promised her a snack once we got in the car so she gave in. :)
It's safe to say she forgot all about that snack, because she was O-U-T before we made it out of the parking lot. I think Jeffrey and I were equally as exhausted....Monkey Joe's is one tiring place! ;0)