This weekend we went to the Pumpkin Patch! It was quite a drive from our house, but totally worth it! Libbi had a ball. She thought all of the pumpkins were "balls" and she spent the majority of the time trying to pick them up (especially the ones that were bigger than her) and throwing the pumpkins that she managed to get off the ground. Luckily, she totally throws like a girl, so we never had to adhere to the unspoken "you break it, you buy it" rule.
Here are a *few* pics from our day!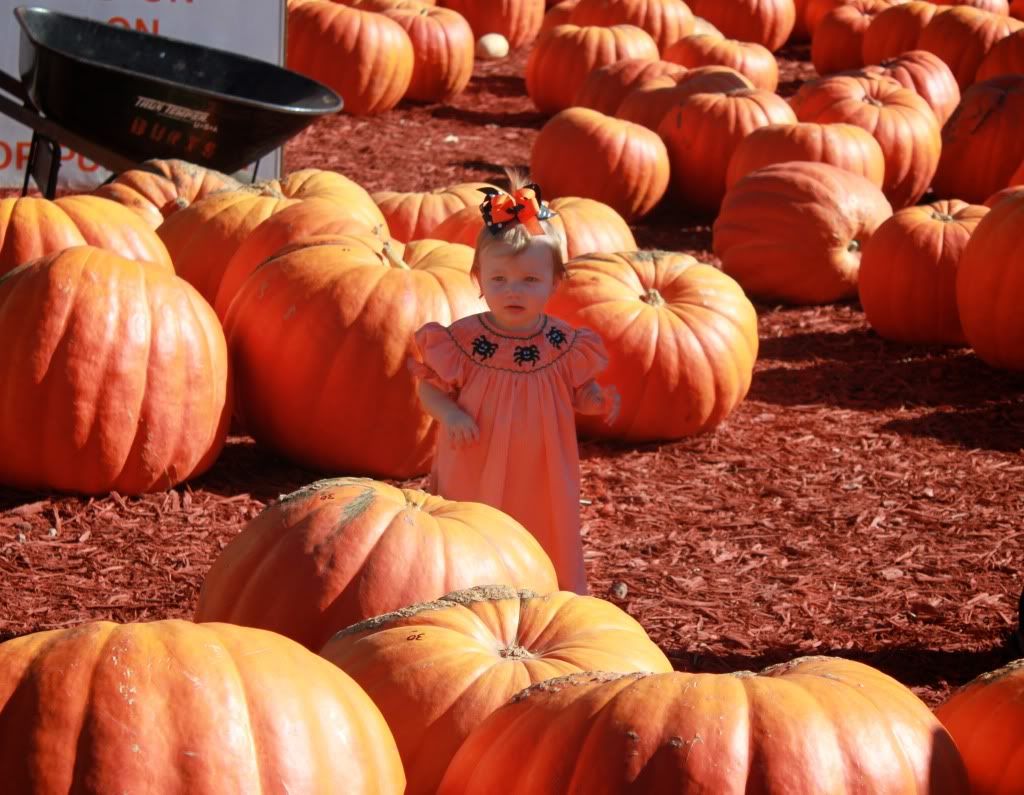 checking it all out...
walking with daddy
getting a pep talk from daddy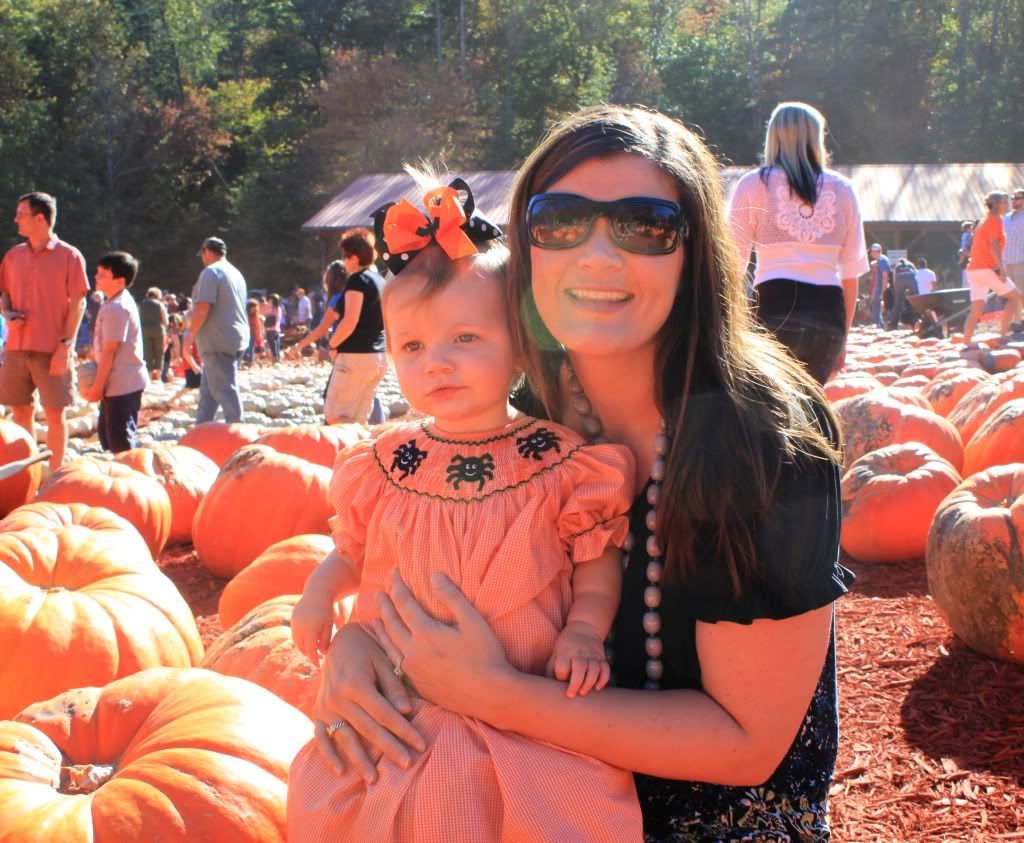 not happy about being "corralled"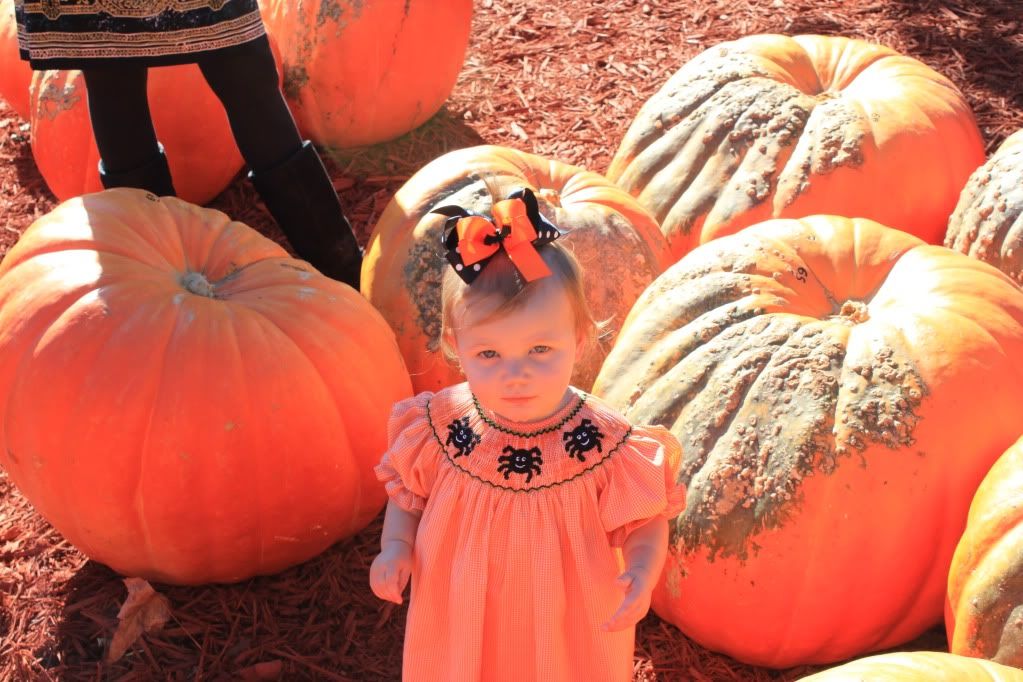 this is the look of trouble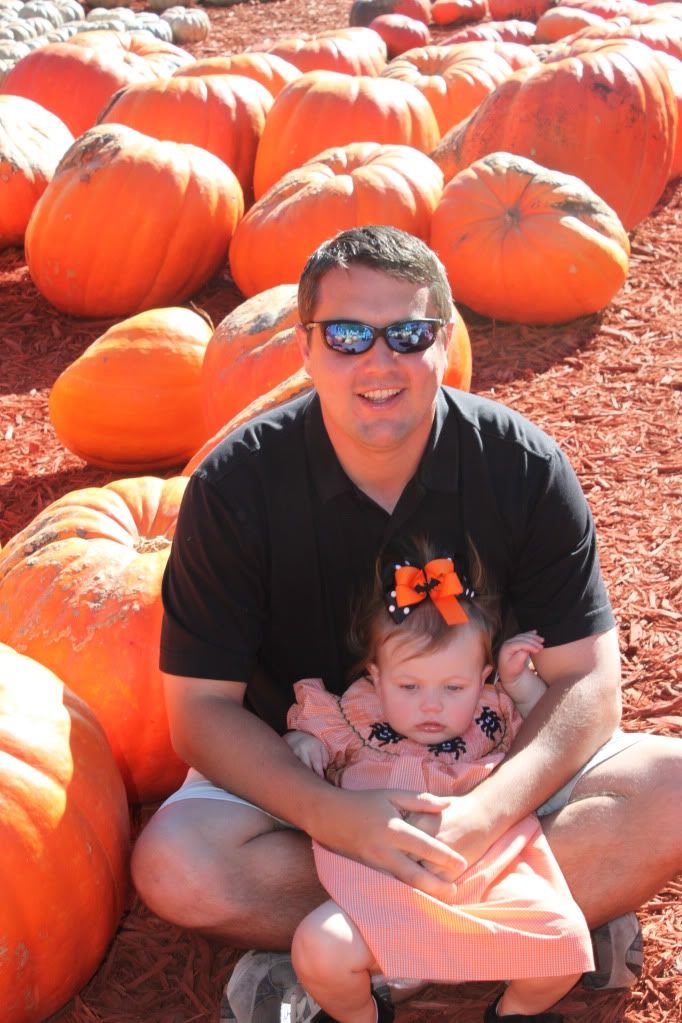 this is what happens when you try to hold libbi for a picture....she basically turns boneless in a matter of seconds
sneaky, sneaky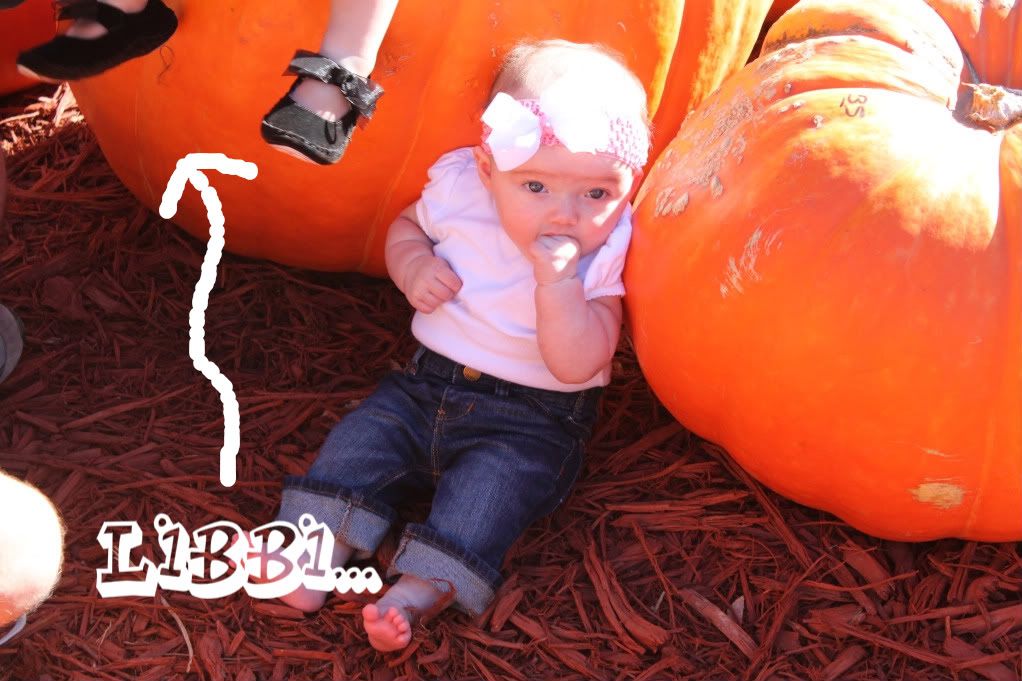 trying to take a picture of the girls together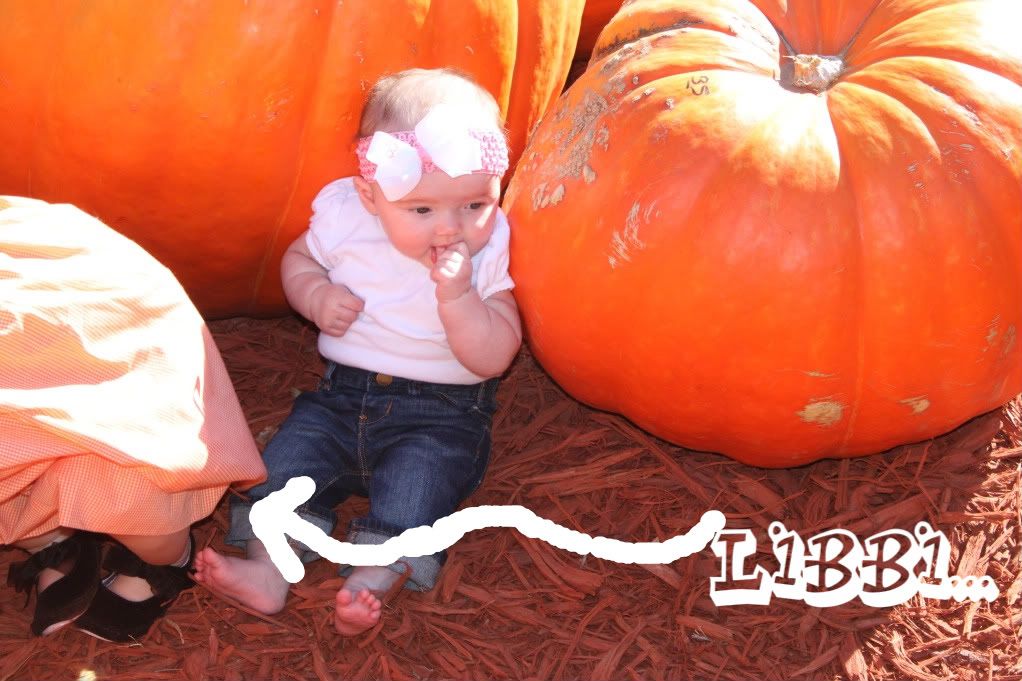 still trying...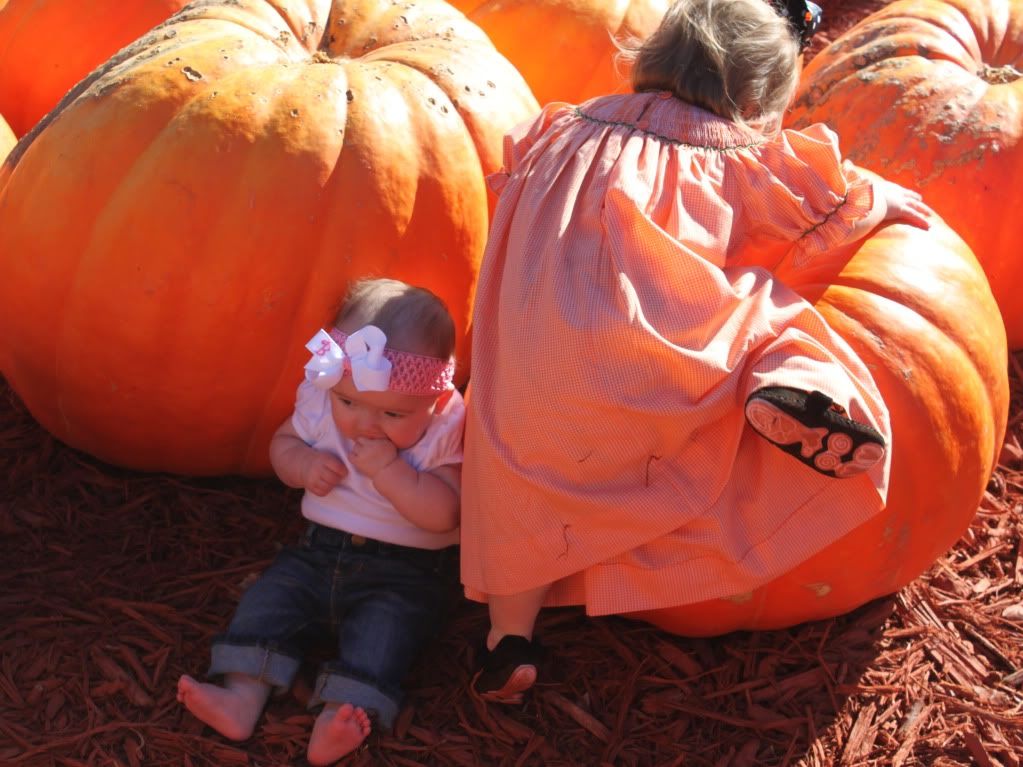 our little lady hiking up her dress to try to climb on the pumpkin
happy to be sitting on a pumpkin :)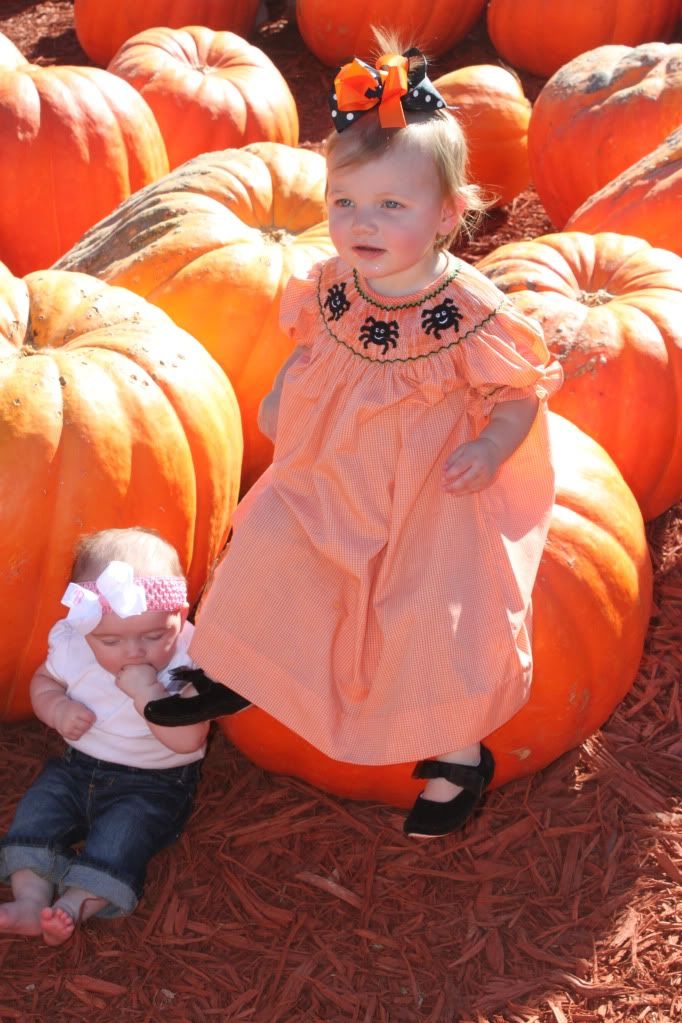 this is the best we could do...
libbi being told not to kick blakeley....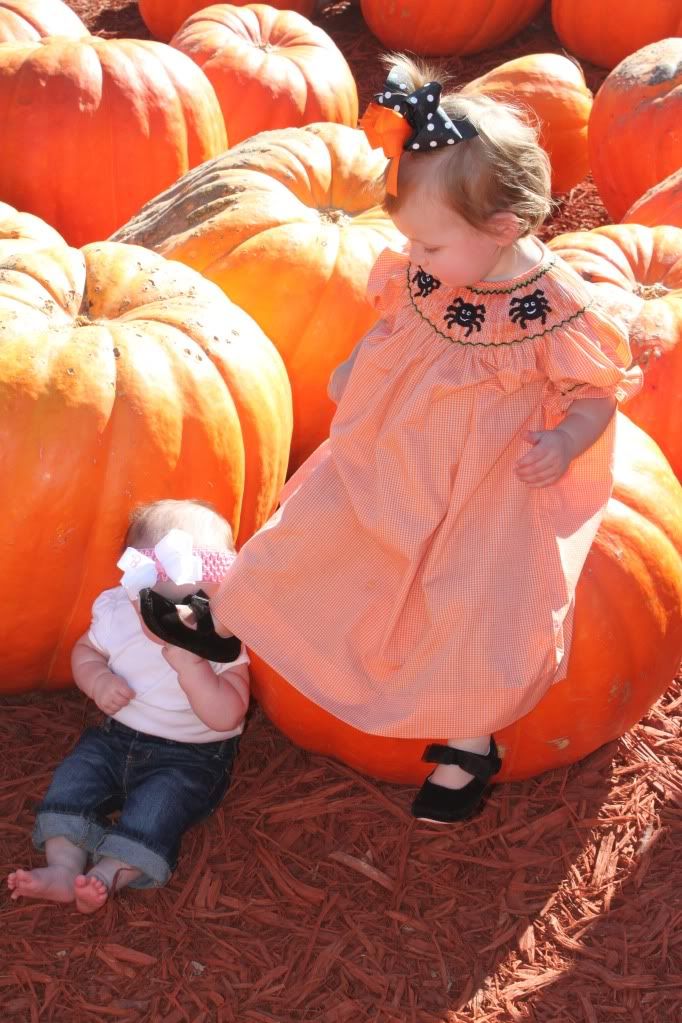 and purposefully doing it anyway.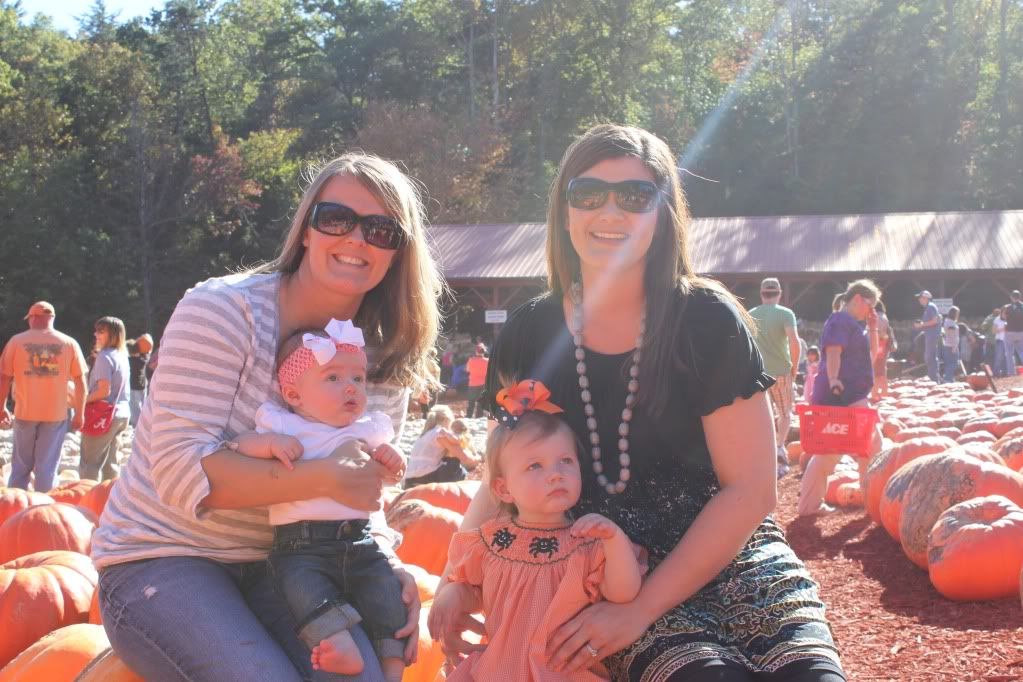 the girls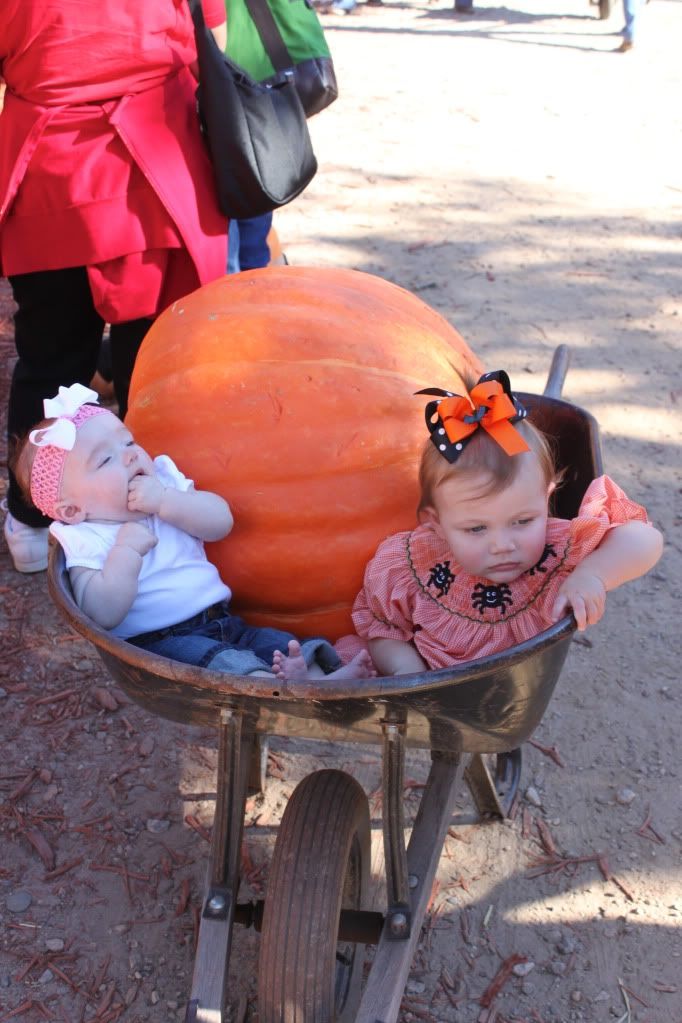 libbi could have stayed in this wheelbarrow all day. y'all know how she loves being crammed into a tight space :)