The last half of this week has been pretty low-key. Libbi finally seems to be feeling better - thank goodness! Today was the first day that she's actually had an appetite and her energy level seems to be
almost
100%.
I'm thankful that our little spitfire is back - we've missed her spunk! :)
We've mostly stayed around the house the past couple of days since Libbi wasn't feeling well. Not to mention the weather was not ideal for getting out....cold, rainy, and windy. It always seems like "Fall" is forgotten here in GA. The temps go from the 80's to the 50's within a week.
Here are a few pictures from the past couple of days:
Libbi watching "Elmo" and relaxing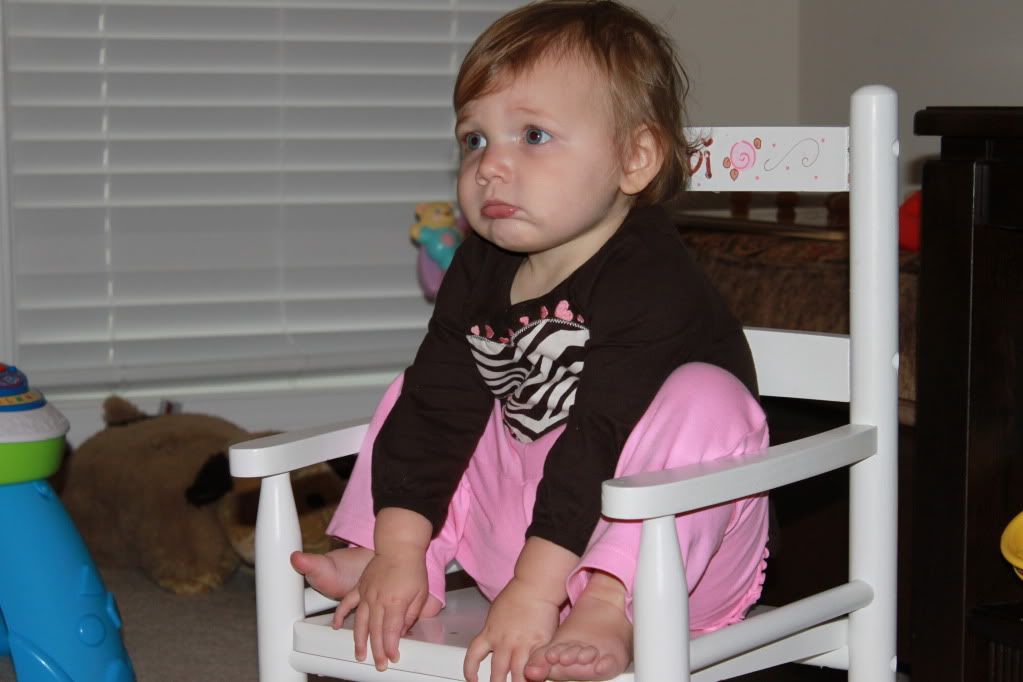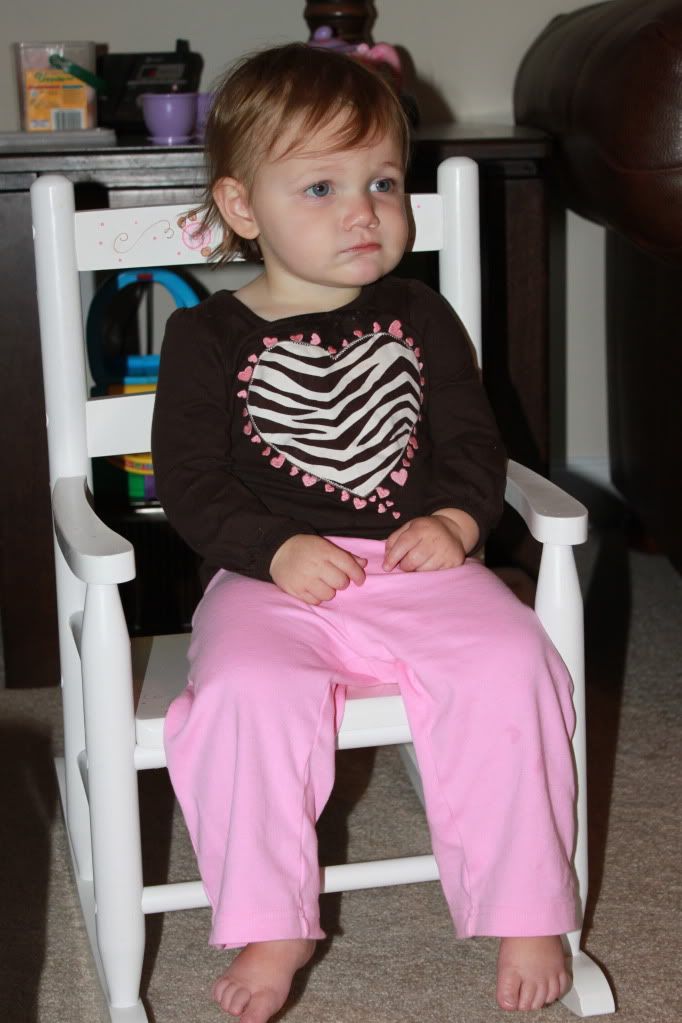 We did make a quick trip to the mall to meet Uncle Justin and Blakeley for lunch one day.
This is Libbi pre-nap....what a cutie!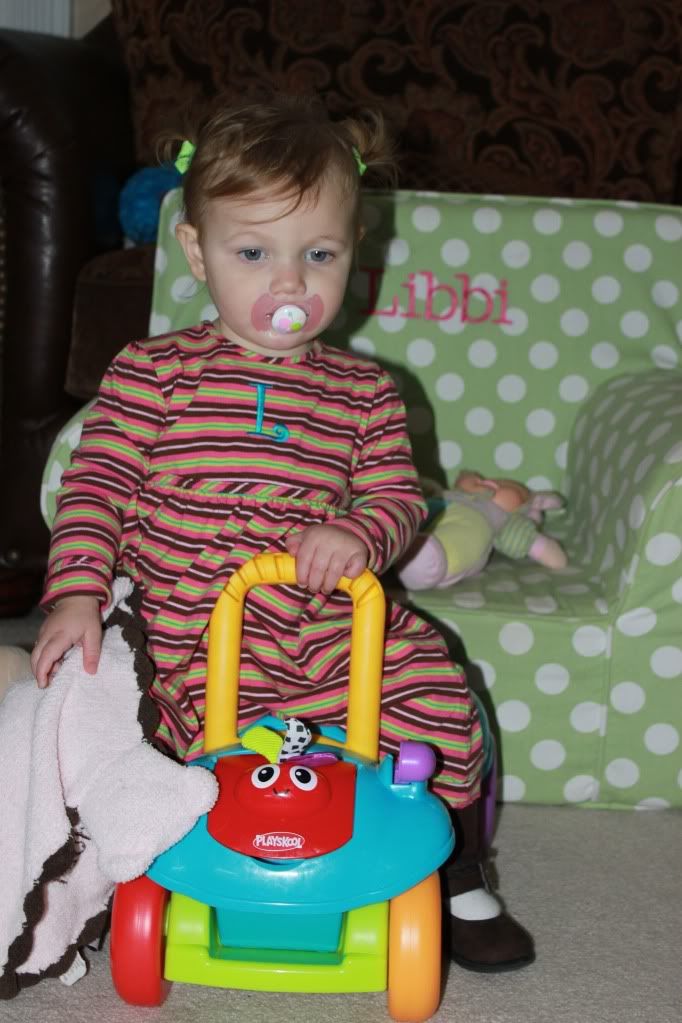 And post-nap.....bless her heart. That hair just has a mind of it's own ;0)
Libbi helping me "fold" laundry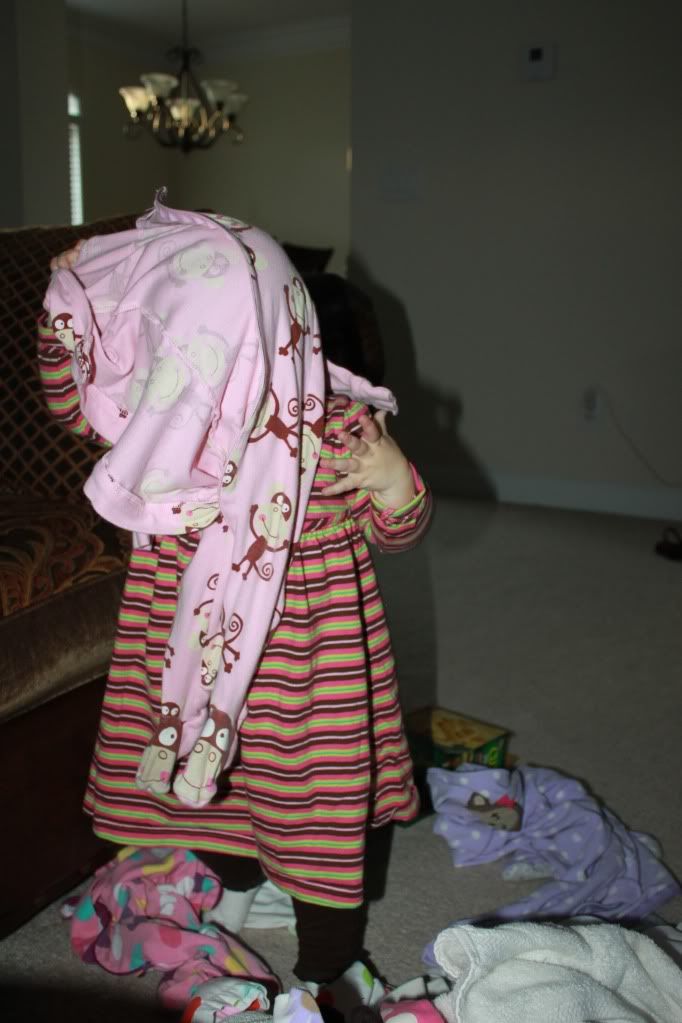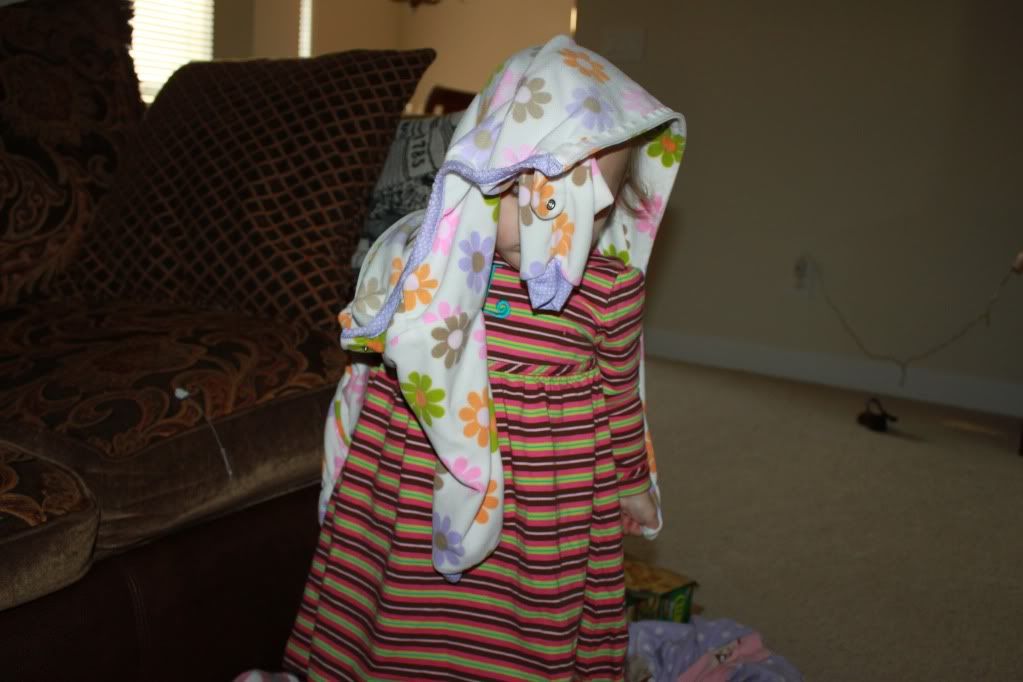 And today she enjoyed hanging around the house and flipping channels. I'm sure it's just pure luck, but somehow she manages to find the DVR'd episodes of Elmo and start them all by herself. I'm never sure if we should be impressed or scared - ha!
again....this is "post-nap" hair :)
This weekend Libbi gets to hang out with Mimzy and Buddy while Jeffrey and I go out on a date. It should be fun for everyone! Hope you have a great weekend, too!