Last Sunday we celebrated Christmas at MawMaw's house. As always, it was full of laughs, good food, and lots of fun! Even though last year was Libbi's first Christmas, it is definitely a whole new experience this year. Last Christmas, we brought the bouncy seat with us to MawMaw's house and Libbi basically "chillaxed" in her own little world the entire time. This year, not so much.
Christmas at MawMaw's 2009
Last Christmas, Justin and Mandie announced their big news....
Christmas at MawMaw's 2009
And this year, Blakeley was as pumped as we were to be joining in the fun! :)
Christmas 2010
I love all of our Christmas celebrations, but they stress me out at the same time. When we're in someone else's non-baby-proofed home with lots of tempting things to touch, taste, and throw.....I feel like I have to be on high-alert at all times.
These pictures pretty much sum up Libbi's experience at MawMaw's Christmas:
She was either a) getting into something she shouldn't
this was Libbi saying, "uh-oh" right after she knocked something off the table...
b)being fed all kinds of sweet goodness by her new BFF, Buddy
OR c) drinking out of someone else's cup when they weren't paying attention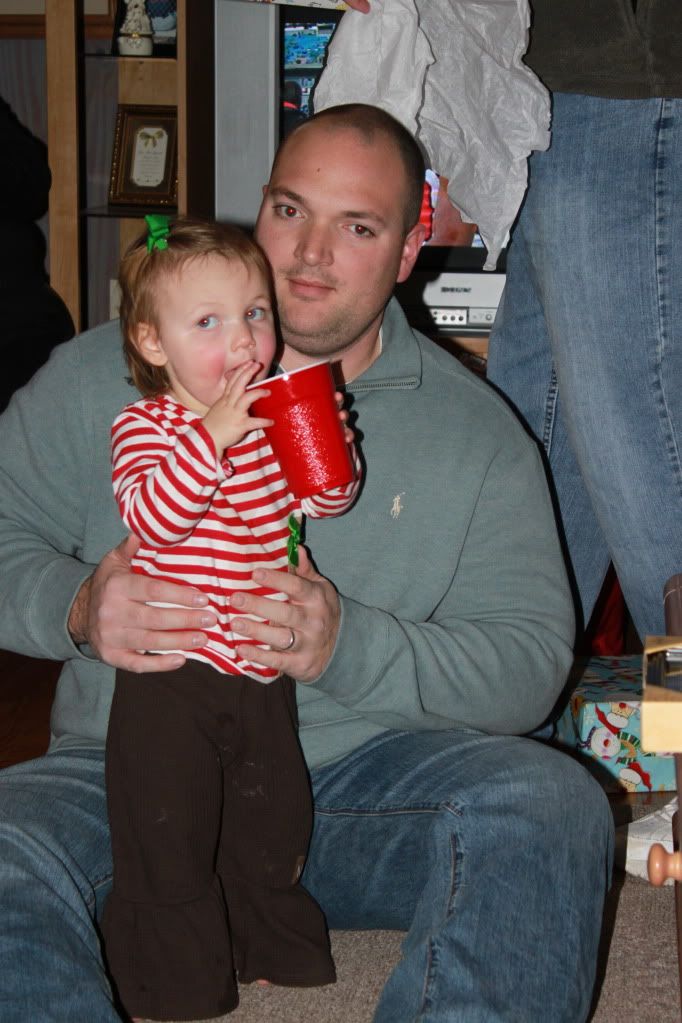 Probably one of the highlights of our Christmas celebration each year is the "White Elephant" game. We each bring a $10 gift and put it under the tree. We then draw numbers and when it is your turn, you can decide to open a gift or "steal" someone else's. I have to say that people get more and more "creative" with their gifts each year. :)
Some of the gifts this year included....
a lava lamp (which
Auntie Biotic
STOLE and fought hard to keep....but that's another story for another day) ;0)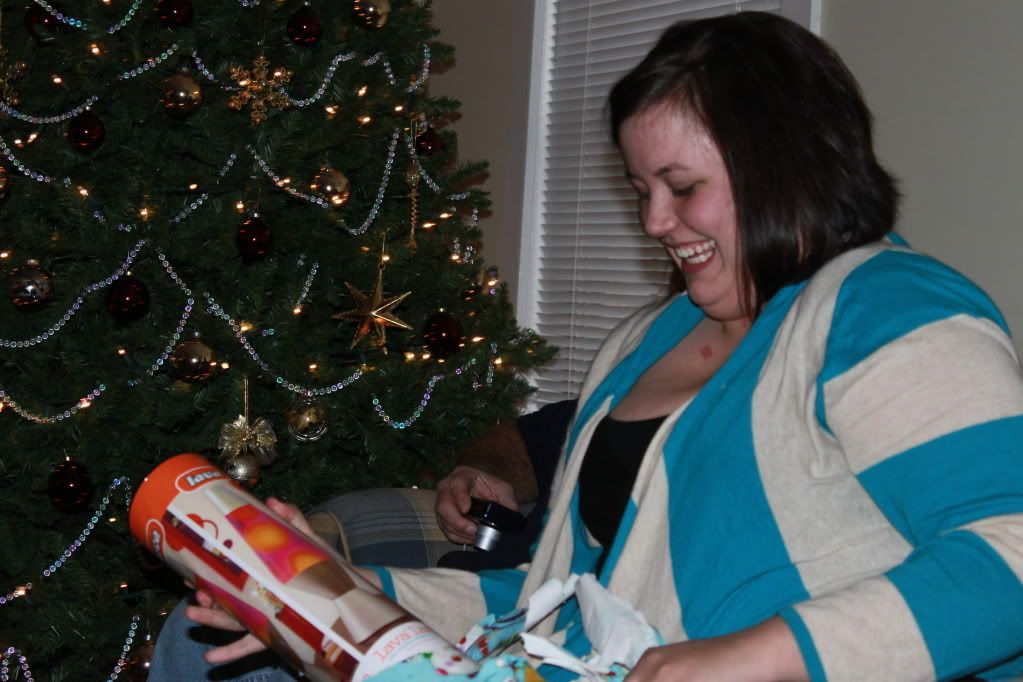 some homemade cookies leftover from a family function the night before
and a framed copy of this priceless photo just to name a few.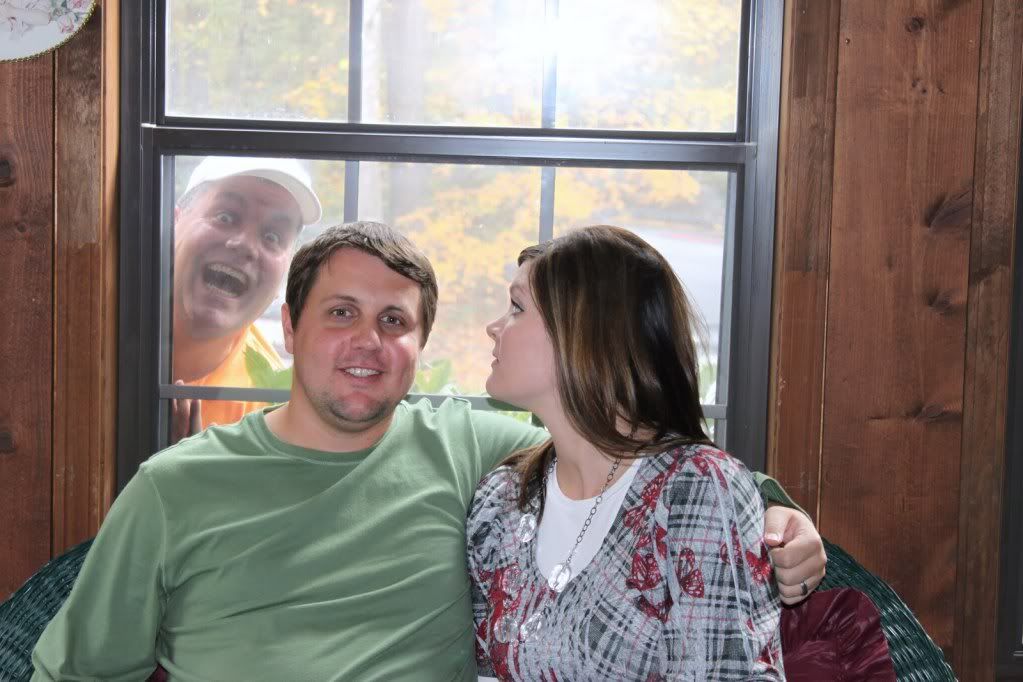 When it was my turn, I opened a pair of XXXL men's underwear that said, "Of all my talents, farting is my best" on the back of them.
Niiiiice
. Can you guess who this classy gift was from??? We couldn't. Finally, someone 'fessed up....imagine our shock when it was - MAWMAW!
It takes a woman with an interesting sense of humor to be a part of our family. What other mother of 5, grandmother of 11, and great-grandmother of 3 (soon to be 7!!) would find the humor in a pair of handcuffs?!
MawMaw is truly the pillar of the "Johnson Family." :)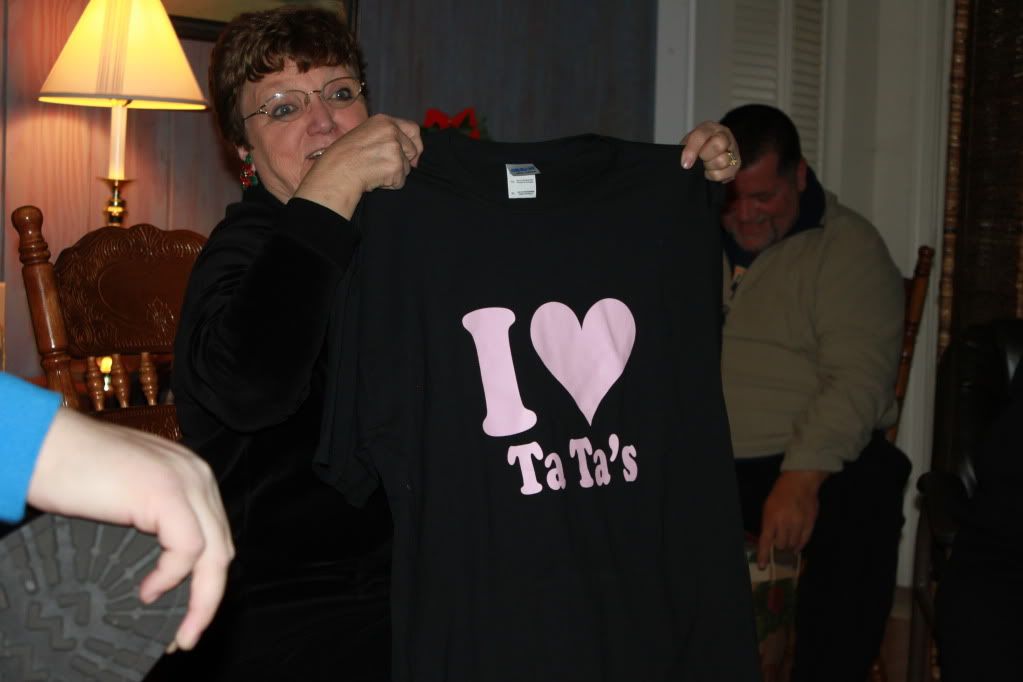 Moments like these are what "Family" is all about. When you can walk into a house that's not your own without having to knock. When each room you go into, you're greeted warmly by a hug and smile. When you don't have to worry about your baby running wild throughout the house, because you know that every person there loves her and will look out for her. When hugs, babies, jokes, and plates are all passed freely around. When you know that even though someone is not present, they're still an integral part of the family. I am so thankful for our family and for the memories we make.
....but I'm not so thankful for whoever decided it was a good idea to send this "rapping" frog home with us...
if I hear him sing, "Deck the halls, YO!" one more time, I just might lose my mind.....