Yesterday was not just Super Bowl Sunday, it was also Super Fit Sunday at our house (and out in public, too for that matter). I think Libbi set a record. She was definitely the MVP of the "hissy fit bowl."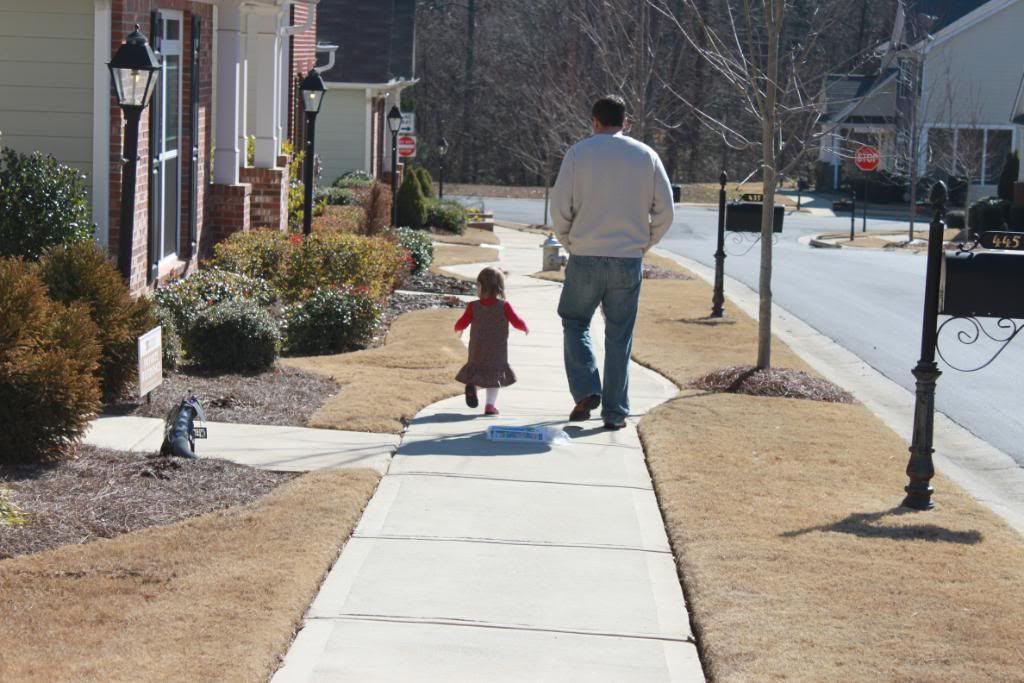 Our morning started out pleasantly enough. We actually have a really good system for getting ready on Sunday mornings for church. I wake up first and shower. While I am drying my hair and getting ready, Jeffrey gets Libbi (who is either awake in her bed by this point or if she wakes up
really
early, she lies in bed with him for a bit and watches Sesame Street) and he takes her downstairs. He fixes her breakfast and they eat together and hang out until I finish getting ready. I come downstairs and we switch off. Jeffrey goes up to shower and get ready and I take Libbi and get her cleaned up and dressed for church. Once Jeffrey is ready and Libbi is dressed, it's almost time to go. While I fix Libbi's hair, Jeffrey packs her church bag and then we are out the door! It is nice to have so much help on Sundays! ;0)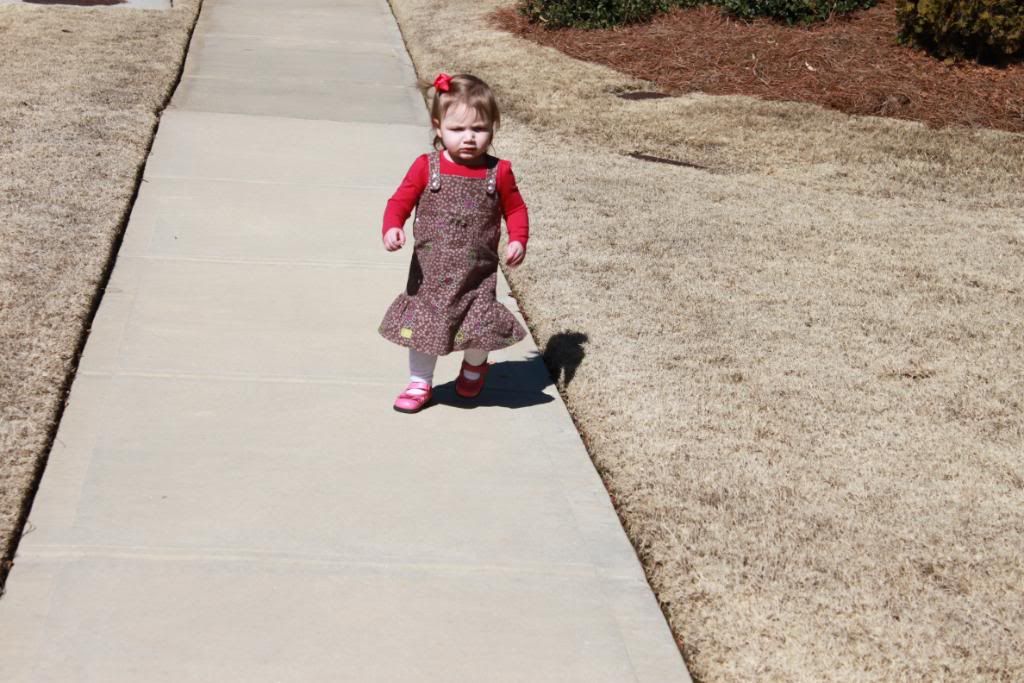 Libbi was all smiles on the way to church - totally pumped to see all the "bay-bees!" ;)
Right by the exit into the parking lot there is a playground. We usually pass it without even a second glance, but for some reason this morning we decided to stop and let Libbi slide. (she LOVES to slide. She calls it "WHEEEEE!" Anytime she sees one or goes on one she just says "WHEEEEE!") She slid a couple of times while Jeffrey talked to a friend and then it was time to go. Unfortunately, Libbi was not quite ready. She turned to jell-o when I picked her up, so I did what any good mother would do and immediately handed her off to Jeffrey. ;) He carried her kicking and screaming to the car. Hopefully all the people coming in for the next service just thought she was making a joyful noise to the Lord.....
We met Jeffrey's mom and step-dad for lunch at our favorite mexican restaurant. Libbi was in heaven, because she had her own cheese dip. She loves her some chips and queso! Lunch was actually okay and she behaved better than usual (probably because she was so occupied with her "dip").....until we were on our way out. There was a bench by the exit (why do people place these obstacles right by the exits?!?!) and she climbed up and sat on it. Again, we were ready to go, but Libbi was not. sigh. Jeffrey had to carry her out while she was making sure that the entire restaurant knew she was not ready to go. She refused to tell anyone "bye" and she whined and cried the whole way home.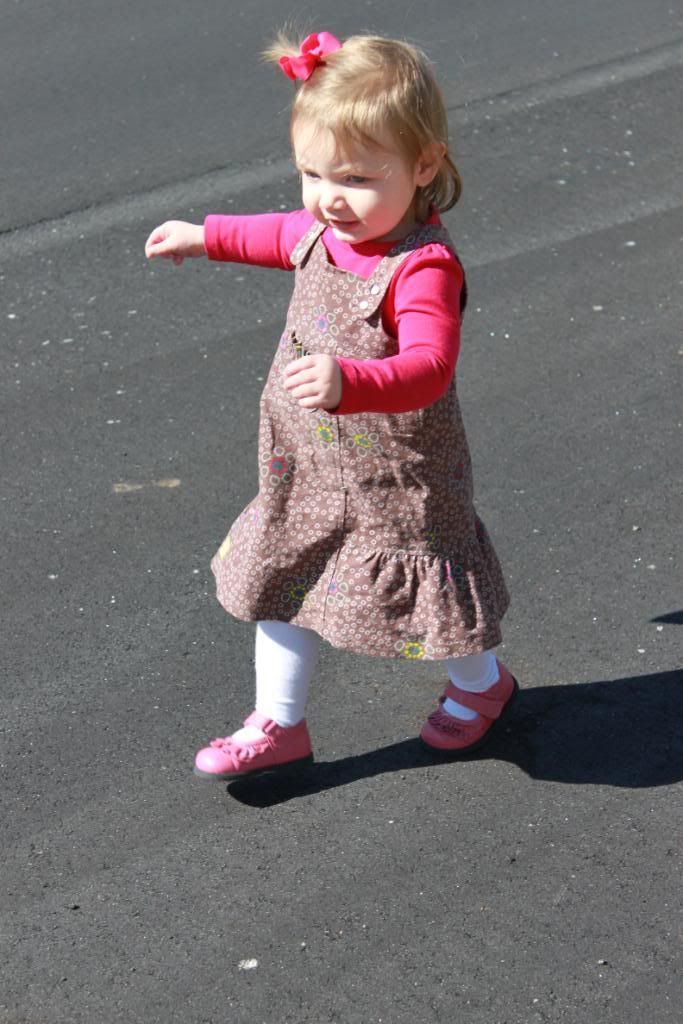 When we pulled into the driveway, she perked up because she wanted to go outside and run. Jeffrey took her around front and let her run around for a bit. I took a few pictures and once again, when it was time to go in, Libbi lost her mind (are you seeing a pattern here???). We had to drag her into the house and lock the door because she was trying her hardest to go back out. You would have thought we slammed her fingers in the door and stomped on her toes. She sat in front of the door heartbroken. (until she was distracted with a cookie - ha!) ;0)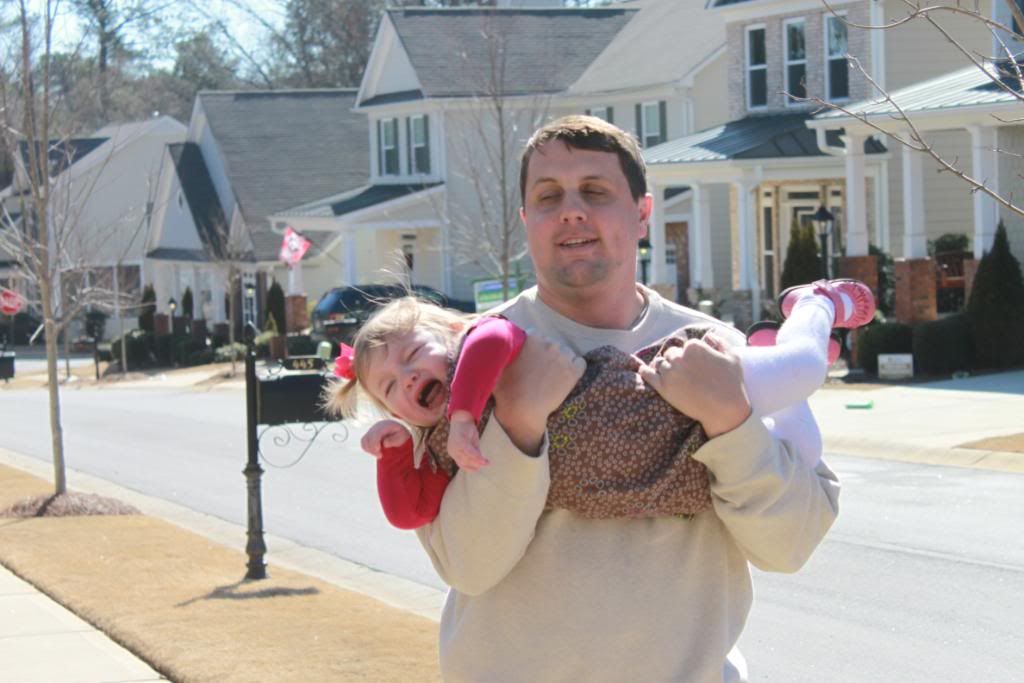 After a nap and lots of playing, we packed up and headed to some friends to watch the Super Bowl. Libbi was in heaven. There were little girls everywhere (that she called "bay-bees" much to their dismay)! Unfortunately, she's not quite big enough to join in the fun just yet, even though she thinks that she is. She jumps right in with the big girls and thinks that she is playing "with" them, but bless her little heart, she's just in their way. Luckily, she's too oblivious to even notice, so she's having the time of her life while potentially driving the other little girls crazy! Besides being obsessed with the "bay-bee's" she was quite fond of Jeffrey's friend, Gary- ha! She stuck close to him and let him hold her and carry her around. She even said she wanted to stay at Gary's house and told me and Jeffrey, "bye-bye" and leached onto Gary. When it was time to go, she was very upset to leave her main man and she made sure we knew it. Jeffrey had to make a quick exit with our little MVP and she was not a happy camper. She was traumatized about leaving Gary....so much so that she's even been 'creepin' on his facebook page today - haha! Everytime she see's his picture she says, "hiiiiiiiiiiii" and blows him a kiss! Jeffrey better watch out! ;)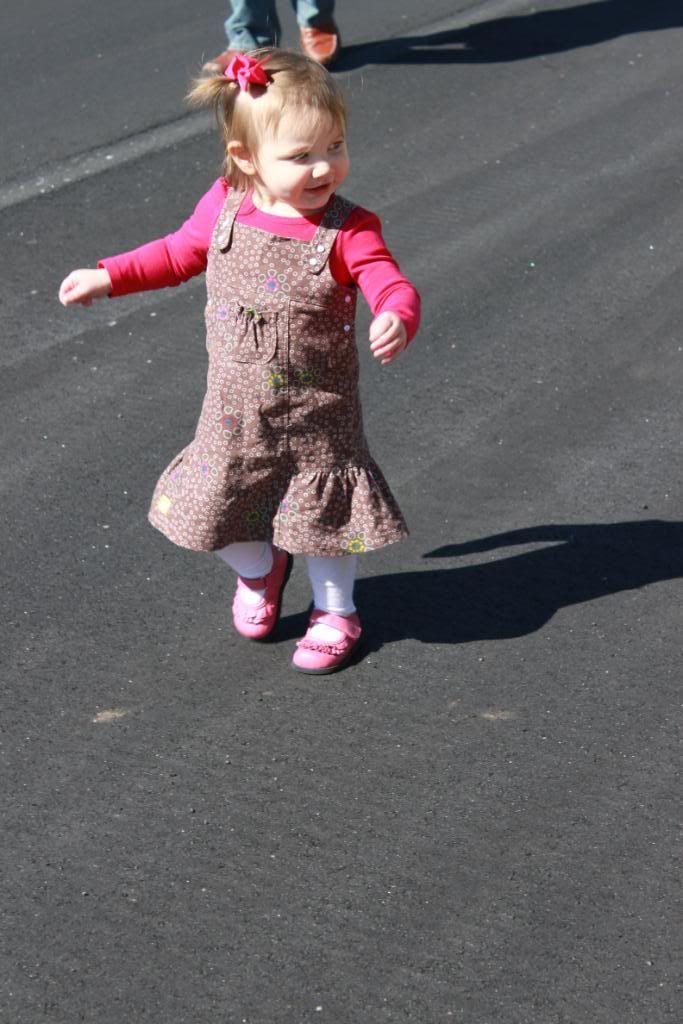 It was an exhausting day, and I know Libbi was worn out from all her pre-and post-game temper tantrums - she went to bed and didn't make a peep all night. Today she woke up and was as sweet as pie - not a single fit all day! I know it's got to be hard for her, trying to figure out how to express herself when she just doesn't have the words, so until she does, I just pray that I will have the patience and wisdom to walk these new roads with her. I pray that she will learn how to express her opinions, wants, and needs in a gentle manner and that Jeffrey and I will remember that it's a learning process for all three of us. :)
"The Lord is compassionate and merciful, slow to get angry and filled with unfailing love."
~Psalm 103:8