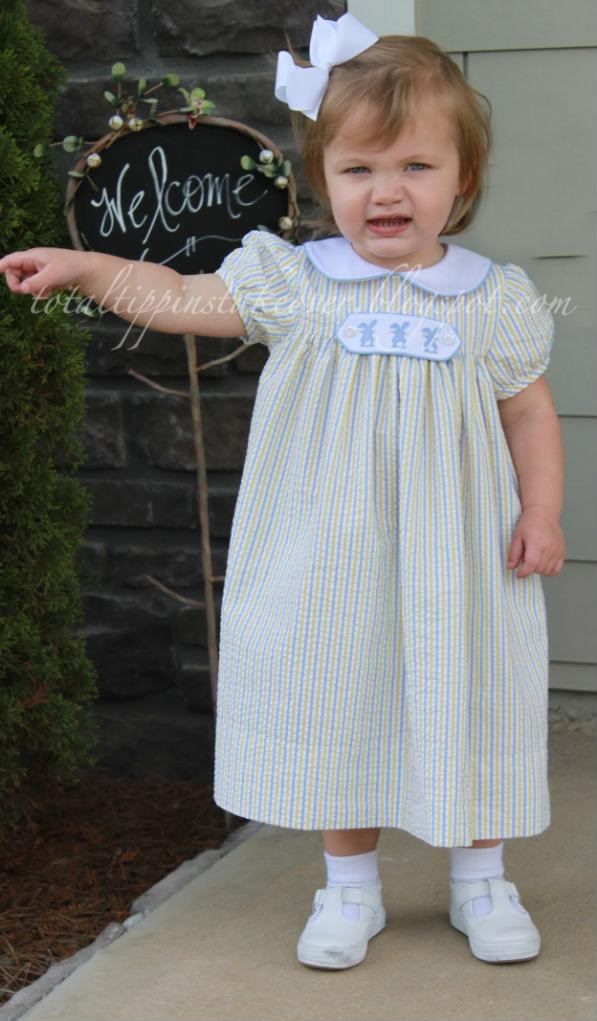 On Thursday, Libbi and I went to the mall to visit the Easter Bunny! We saw him there last weekend and she was pretty interested in "hop hop" (as she calls him) so I was hoping she'd be okay with having her picture made with him. But, you never know, because everybody's a lot braver when they're on the other side of the gate.....
We prepped for her visit by looking at LOTS of pictures on the internet - ha! (side note.... when googling "easter bunny pictures"....there are a lot more inappropriate images that come up than one would imagine....) Anyway, I tried to find as many pictures of the "mall" easter bunny as I could so he would possibly look familiar to her. She loved seeing all the babies on his lap and would always say "cheeeeese!" So I had high hopes for our excursion.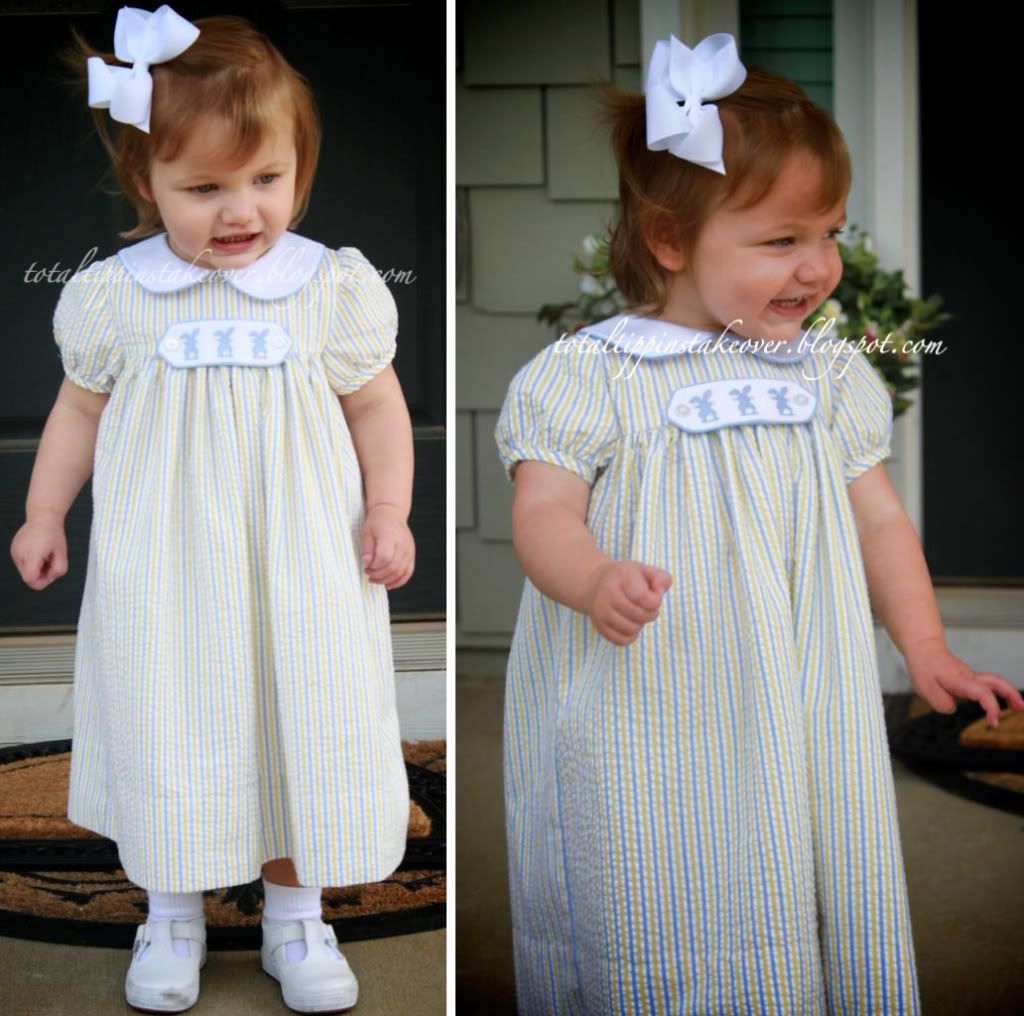 We arrived at the mall on Thursday and Libbi was super excited. She talked about "
hop hop
" all morning and was just dying to see him. I was still feeling pretty hopeful at this point....until it was our turn. Remember how I said Libbi is all about being able to "
WALK
!" these days and does NOT want to be held? Yeah, that pretty much flew out the window, because her legs seemed to turn into noodles. I was really worried that she was going to lose it, because the closer we got to The Easter Bunny, the tighter her grip became. I could even hear her saying, "
no, no, no
...." (break.my.heart)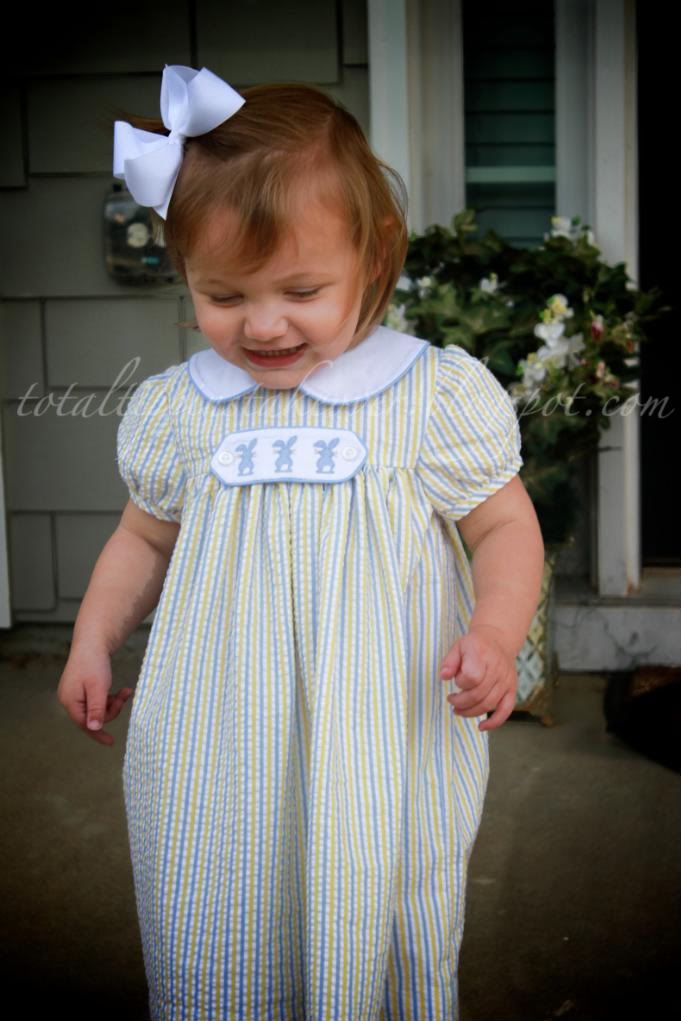 But then, I said the five magic words. Words that work like a charm every time. These five simple words can pretty much convince our sweet girl to do anything! I leaned over and whispered "
Do you want a cookie?
" ;0) (and no, I am absolutely NOT above bribery in these situations.) Of course, she said "
yes
!" so I said, "S
it with the Easter Bunny for just a minute and then momma will take you to get a cookie
." Lo and behold, her grip loosened, the bones in her legs suddenly returned, and she was miraculously able to sit herself on that white furball's lap!
I can't say she enjoyed it. In fact, I can't even say for sure if she was breathing. But, she did it! and I was so proud! After the photographer took about 15 pictures (we were the only ones there -ha!) I finally stepped in and said, "that's the only face you're gonna get outta her - you don't have to take any more." ;0) I think we were both having flashbacks from our
Santa visit
- ha!
We bought our pictures and left the mall as Libbi chattered about "hop hop" and seemed to regain all bodily control. Despite what the picture may look like, I don't think she was too traumatized. She didn't have any nightmares and she has carried around a wallet sized photo of her and the Easter Bunny every day since. :)
Next year, I think I'll take some reinforcements, especially since I'll have TWO babies to put on the Easter Bunny's lap!