Laney had her first "official" dr's appointment on Monday. When she was born, she weighed 8lbs 10oz (whew!) but when we left the hospital she had dropped down to 8lbs 4oz (still not too shabby) ;-)
She was slightly jaundiced when we left the hospital, so they asked us to come back in on Saturday to check her levels again just so we wouldn't go the entire weekend not knowing and having it potentially worsen....
We had to go the hospital on Saturday morning to have her lab work done. It was our first trip as a family of four. Libbi was thrilled to be taking Laney to the doctor, but wanted to keep her sunglasses on just in case any of her adoring fans may be nearby - ha!
Luckily, there was a playroom for kids so Libbi could run around in there while Jeffrey took Laney back to have her heel pricked again. She did great and slept through the whole thing! We got the call later in the afternoon that her levels were dropping and she was good to go. :)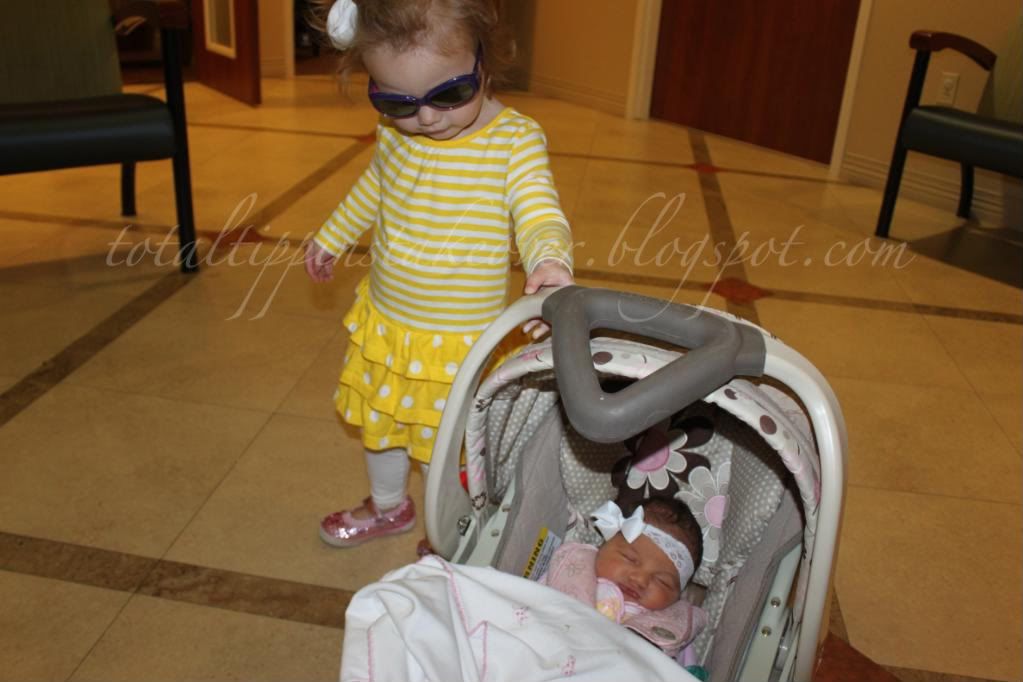 Monday morning, we dropped Libbi off at school and then headed to the pediatrician's office for Laney's first check-up. On the way there, I jokingly told Jeffrey that she better be back up to at least her birthweight or I would be disappointed, because I felt like I had been running an all you can eat buffet for the past three days.....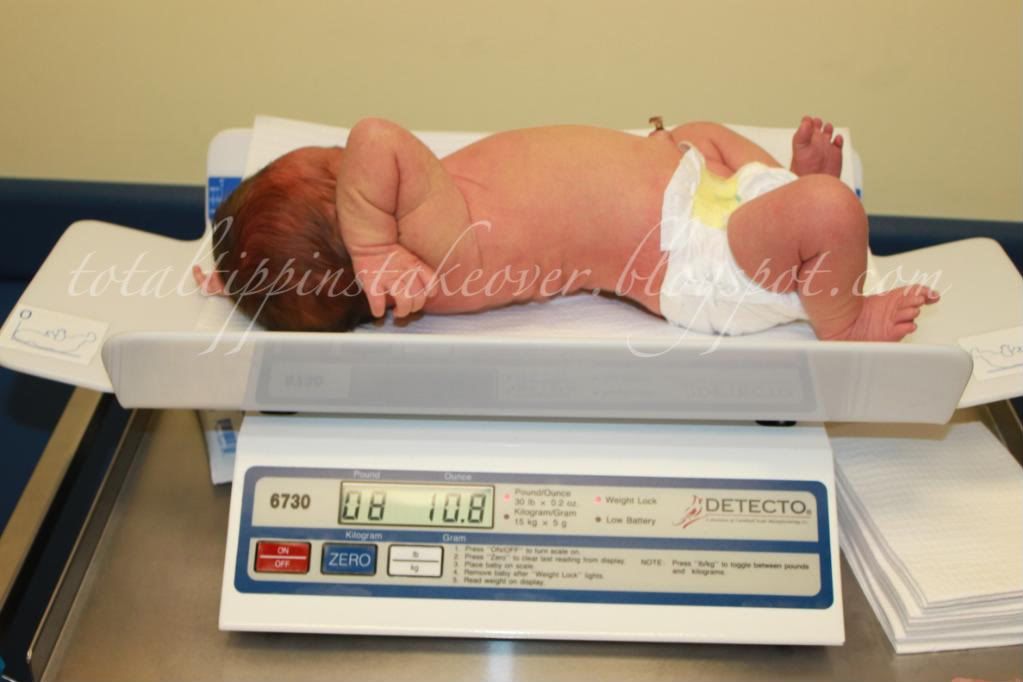 When we got to the dr's office, Laney weighed in at a whopping 8lbs 10.8ozs - WOOHOO! I was so proud :) She is in the 95% for height and weight. She was checked out by the dr and declared, "perfect" (just as we thought!) :-)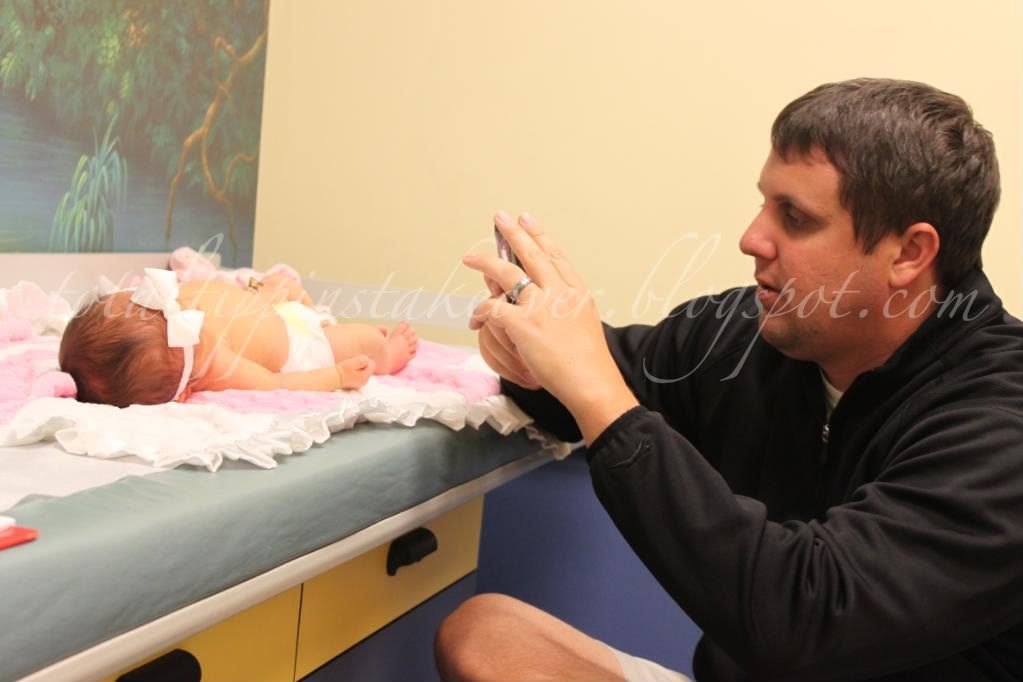 Jeffrey and I laughed about how different it already is with Laney being our second baby. With Libbi, we were SO nervous. When we took her to her first dr's appointment, we had NO idea what to expect and I think I asked about a million questions. This time, we were totally calm and were in and out in no time. With Libbi, we didn't know they were going to have her strip down to just a diaper, so we had no blanket to cover her with. I don't even think we had any extra diapers (for the inevitable blow-out at the dr's office)! With Laney, we remembered diapers, wipes, (thank goodness, because we definitely needed them!) and a blanket! :)
We laughed, because when we drove home from the hospital with Libbi we were completely oblivious. We had NO idea what to do with a baby and we were probably overly cautious with everything. We had the feeling of, "they're really letting us leave here with her?!" But, when we left with Laney, we just put her in her carseat like it was the most natural thing in the world, loaded up our car without a second thought, and then we went through the drive-thru at chick-fil-a - ha! ;-)
We're so glad that Laney is a part of our family, and I'm sure she will one day be thankful that she was the second baby and not the first as she'll realize that I could have been
much
more neurotic - ha! :)
just for fun....here is a picture of Libbi at her first dr's appt (5 days old) and a picture of Laney at her first dr's appt (5 days old) for comparison....