Libbi was SO excited to meet Laney....to say the least!
We brought her into the hospital room first (with my parents) so she could meet her new baby sister and she did great! I was a little apprehensive not knowing how she would react (especially to seeing me in the hospital bed with the IV...) but she didn't skip a beat.
She just checked out
her
baby for a really long time. She was very confused why the baby had on a hat - ha! :) She sat by me for a few minutes and kindly allowed us to take a *
few
* pictures, then she jumped out of the bed and said "BYE!" and she was ready to be on her merry way :)
So far, Libbi has done really well....with the exception of a few minor meltdowns. Everyone asks how Laney is doing - and really, I feel like right now, she's the easy one. She just eats and sleeps. Libbi has definitely cried more than Laney this past week, but we know that it is a time of adjustment for her, too. We're trying our best (though not always successful) to be patient and understanding and to spend as much one on one time with her as possible.
Overall, Libbi has been thrilled with the arrival of Laney. Here are some of my favorite Sister Highlights from the past week: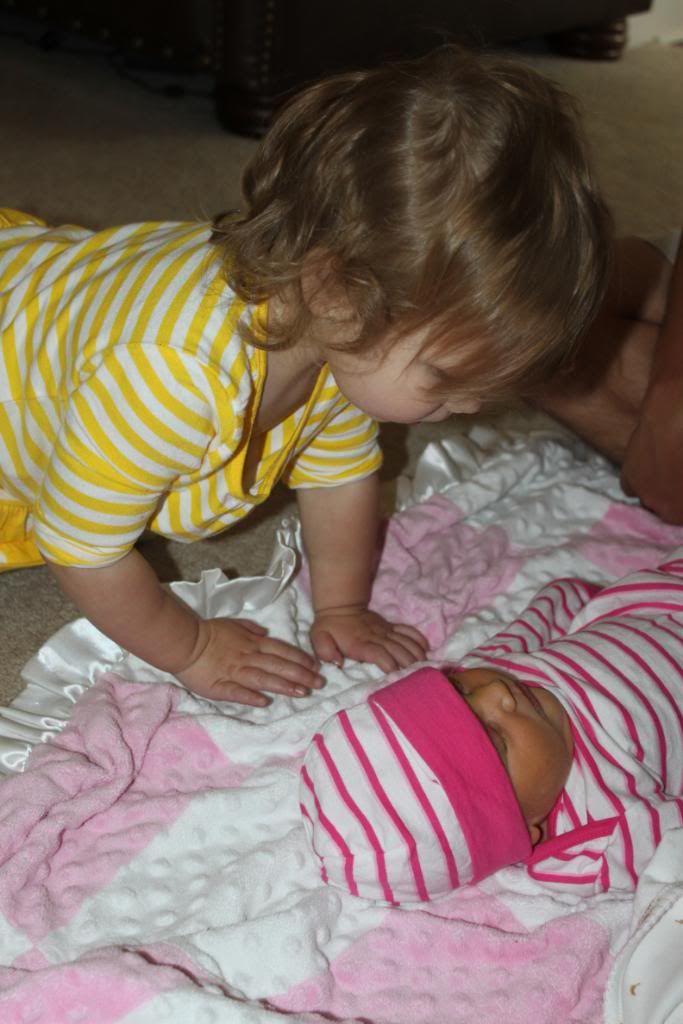 *Every little noise Laney makes, Libbi is right there by her side checking on her. Sometimes it's a race to see who can get to Laney first - me or Libbi. :)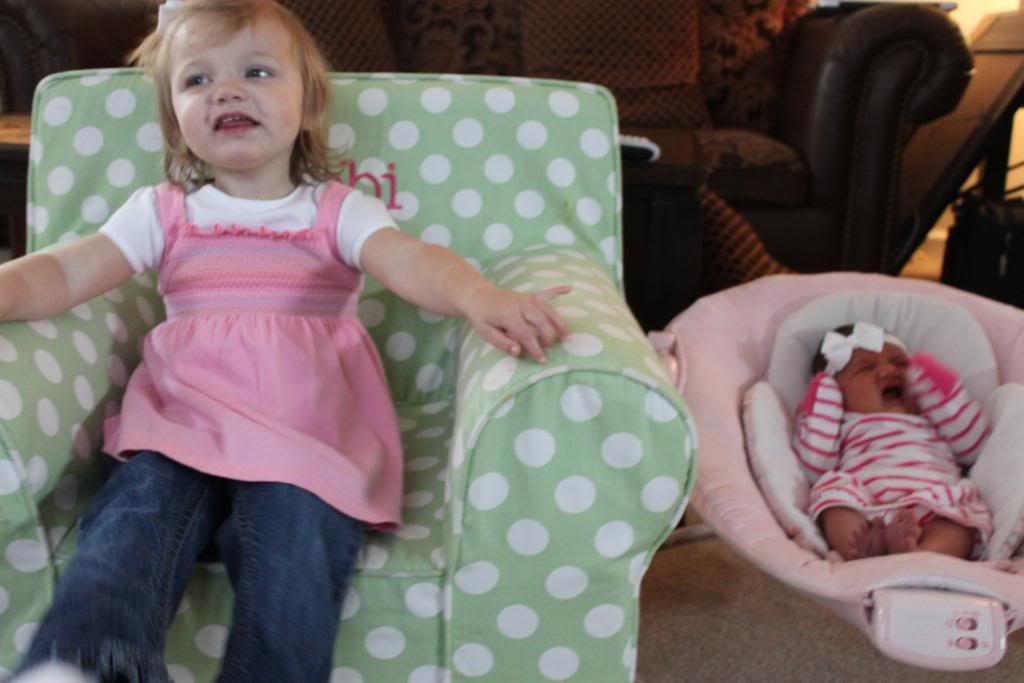 *She loves saying Laney's name, but for some reason adds in an extra "L"....she says, "Lay-Lee" all day long.
*Other phrases we frequently hear, "Hi Lay-Lee!", "Ni-Ni Lay-Lee!", "AKE UP LAY-LEE!" (she does not understand why Laney goes nite-nite all the time and always wants her to "wake up!"), "Lay-Lee, C'mere!" (she wants her to "WALK!" right now!!) ;-)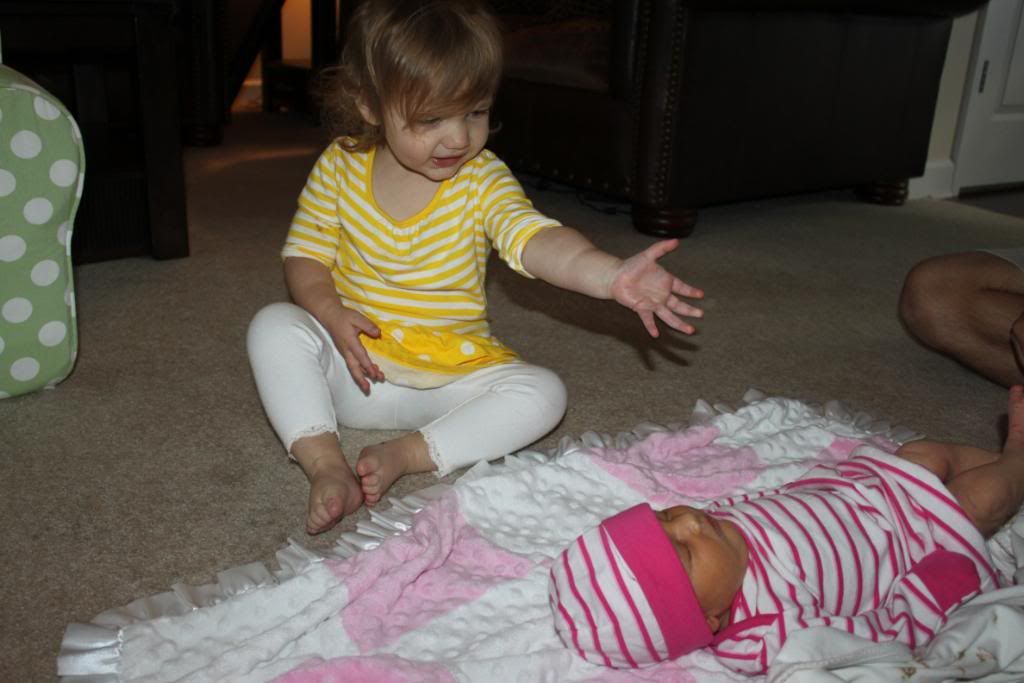 c'mere Lay-Lee!!
*Libbi loves to say, "awwwww....." and somehow mistakes that with being gentle. So whenever she is "loving" on Laney, she says, "awwwww, Lay-Lee" even though she may or may not be completely squashing her!
*She wants to hold Laney all the time. She will put her arms out and act like she's going to pick her up. She says "hold you" and begs to hold Laney, BUT....when we put Laney in her lap (with supervision and spotters, of course!) Libbi will completely "freeze" and act like she is a statue - ha!
*Libbi constantly wants to point out Laney's facial features...."eyes.....ears......nose.....mouth, etc." but we are working on not touching her face. We tell her she can touch her hair - ha! but not her eyes. ;-)
It's fun to think that just as we're getting to know Laney and learning all about her, so is Libbi. I am excited to watch the relationship between sisters develop over time and I pray that Libbi will always be so concerned with the well-being of her baby sister! :)