It's time for another edition of:
What I'm Loving Wednesday!
(is it weird that every time I type "edition" I type it as "addition" first and have to go back and change it???....this pregnancy brain is really getting to me!)
This week, I decided to feature some links of different sites/products that I have been loving lately!
I'm loving the template for free (personalized) stationery on your email from
meeble mail
....
hellllloooo
- so CUTE! trina turk stationery - FOR FREE?!? yes, please!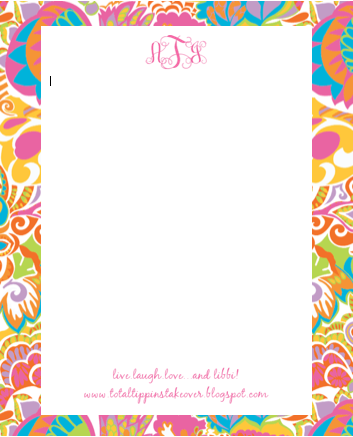 yes! these are screen shots of my actual email :)
....you can make as many as you want!!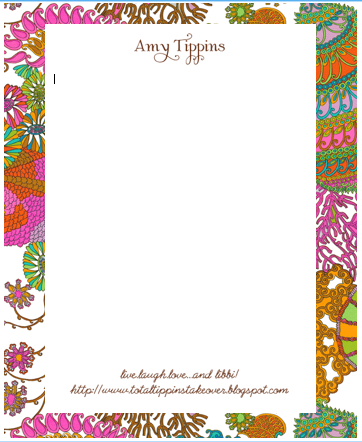 Are these not the MOST adorable things?!
(btw, you will be asked to "checkout" BUT when you proceed, the price will read "FREEBIE" and you will not be charged or asked any personal info....)
I'm loving this website that my friend, Lindy told me about - "
Take Them A Meal."
Coincidentally, I'm loving it, because my small group set up a schedule through it to bring us meals after Baby Tippins is here - so sweet! I had never heard of "
Take Them A Meal
" before, but it is an awesome idea! Be sure to check it out if you are looking to set up meals for a family/friend in need!!
I ordered a few of them as baby gifts for friends and they were just as precious (if not more so) in person! I can't wait to find out if Baby Tippins is a boy or a girl, because I will definitely be ordering matching shirts/onesies for him/her and Libbi! (Plus they have a buy one get one 1/2 off sale going on right now, so I'm hoping it will last for another week or so!!) ;-)
I'm loving another precious shirt that I ordered from etsy. It is a "
big sister shirt"
- LOVE IT!
(Only ours says, "Tweet Big Sister" at the top and "Libbi" at the bottom - isn't that so cute?!)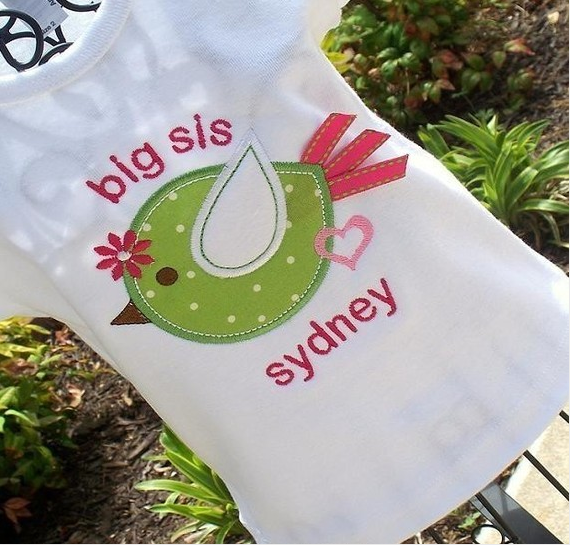 The shirt came from
lil sha-bebe
. Libbi's shirt is already packed in her overnight bag for when Baby Tippins arrives, or I would take a picture of it, but don't worry - I'm sure you'll be seeing plenty of it in the near future! :-)
You may notice that I have a slight "love" for etsy....
I'm loving the etsy shop
Say Your Piece
and their ceramic trinket holders. One of my precious kindergarteners gave me one for Libbi when I was teaching and I love it! We keep it on her nightstand with an extra "paci" in it for those middle of the night searches. Of course, one day soon, it will no longer hold the paci...since it is soon to go "bye-bye" for good! But, then we'll transition to little bows or jewelry or some other little trinket that she wants to keep track of. :) Unfortunately, the shop that it came from has closed, but "
Say Your Piece
" has some that are similar! I'm loving these!

I'm loving these
TOMS shoes
. So much so that I *may* have sent Jeffrey the link to them a few days ago letting him know that they would be a great "just because" gift :) I have
the flats
and love them, but the wedges would be nice for a different look. I have some friends that have them and they said they are SUPER comfortable....which makes me LOVE them even more! :)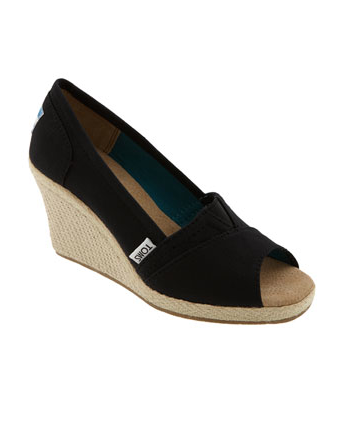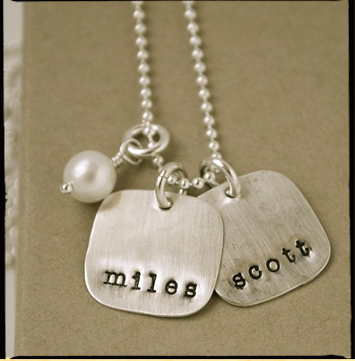 This is another link that I *might* have sent to Jeffrey....he just loves getting my emails :) Wouldn't this be a great Mother's Day gift? Especially if Baby #2 comes before then! I would love to have this necklace with BOTH of our babies names on it....I just think it is the sweetest thing.
What are you loving this week?
Hope you have a Wonderful Wednesday!!! :)