first of all, thank y'all SO much for all of the comments, emails, phone calls, texts and most importantly PRAYERS for our sweet Laney girl! Her surgery was successful and she is on her way to recovery! The cyst was sent off to pathology and we should have the results in 7-10 days, but the doctors feel very confident that it is nothing to worry about and she is expected to make a full recovery!
Now, since Laney has to wear a head wrap for the next few days, I thought I would try to make her feel a little more confident in it. If she's gotta wear it, then she's gonna "own it", that's for sure!
We dug up a few photos from our old photo album (aka google!) and immediately noticed how chic the headwrap can be!
Feast your eyes on these celebrities (that's right, I said "celebrities")that are currently sporting the ever growing trend of headwraps....and while you're at it, take notice of the resemblance of each celebrity and our own little star: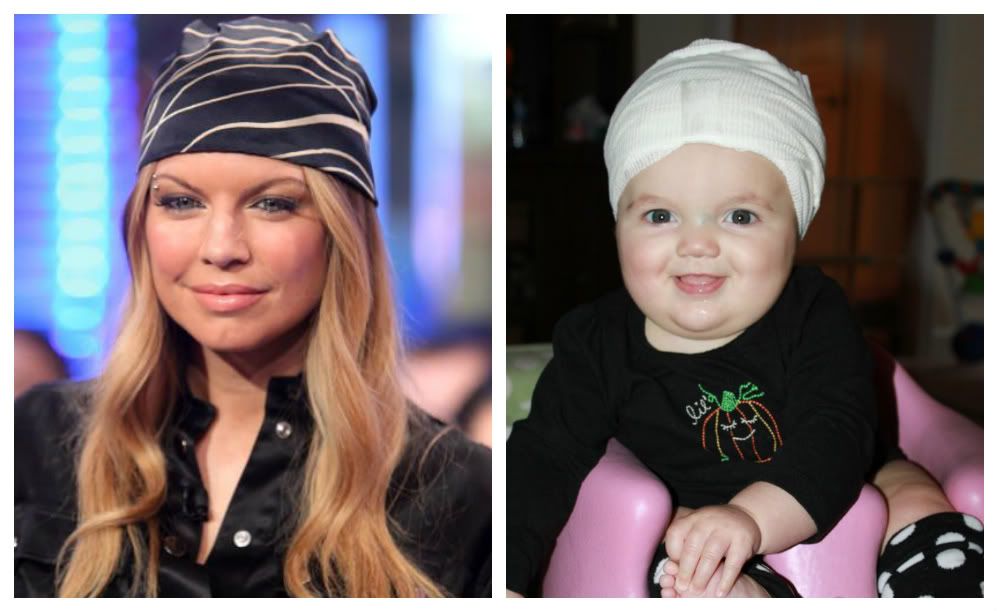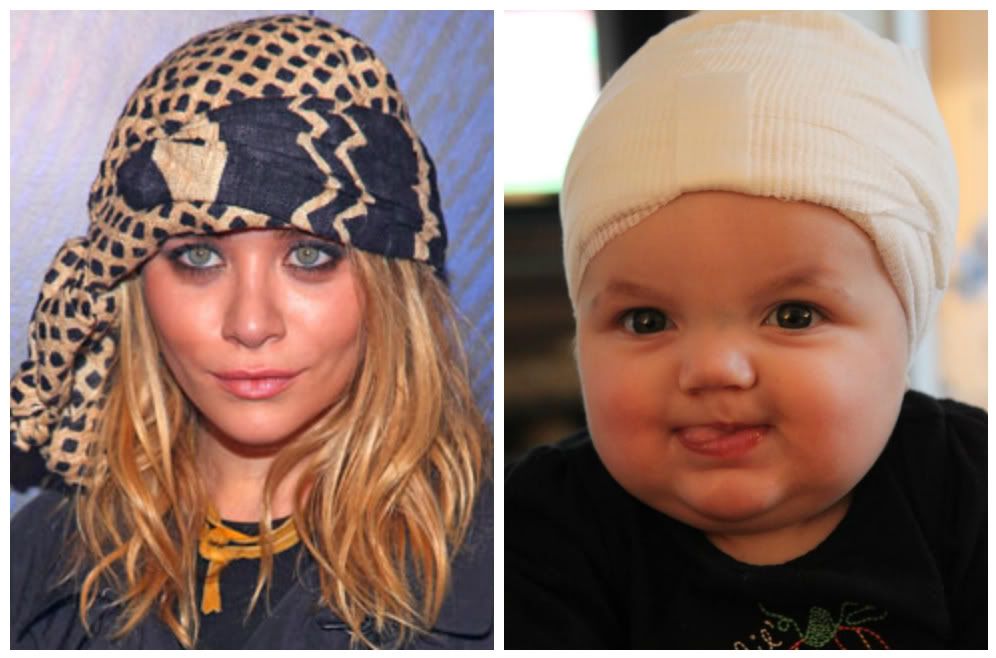 Is it sad that her face is fuller than an Olsen Twin's??
channelling her inner Debra Messing (I did watch Will & Grace reruns while I was pregnant) :)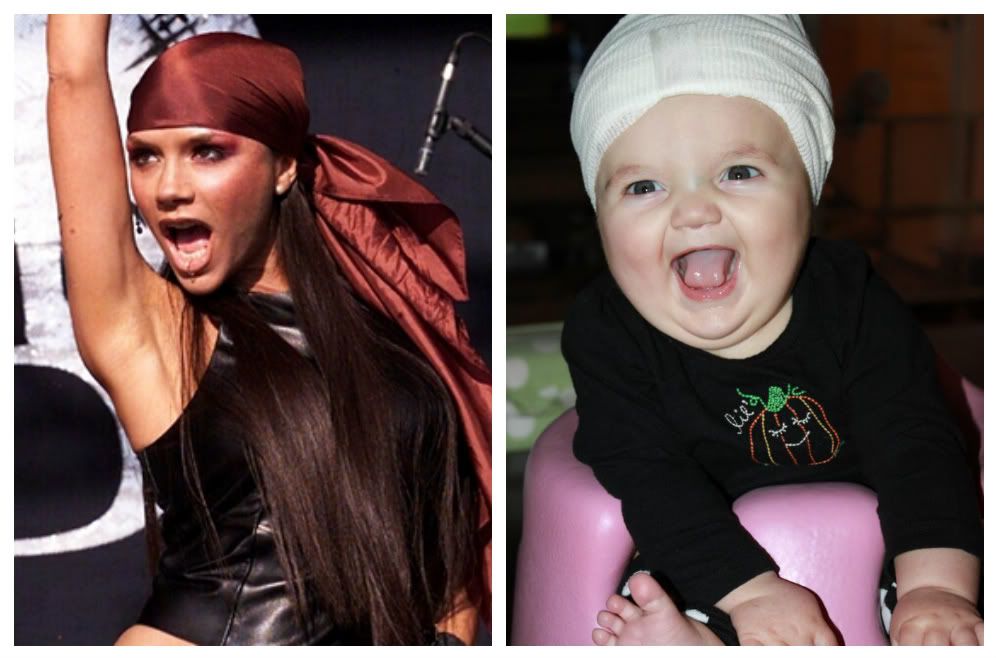 She's got the Posh courtesy laugh down pat.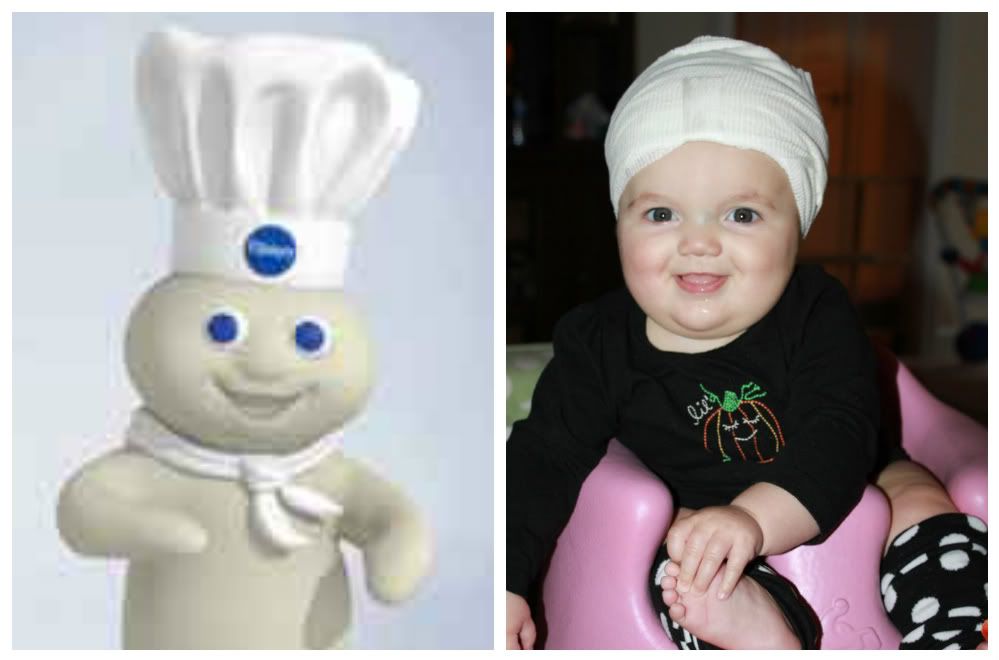 She will also throw out the doughboy laugh in no time when you tickle her belly ;)
In the mood for a little R&B? You know who to call.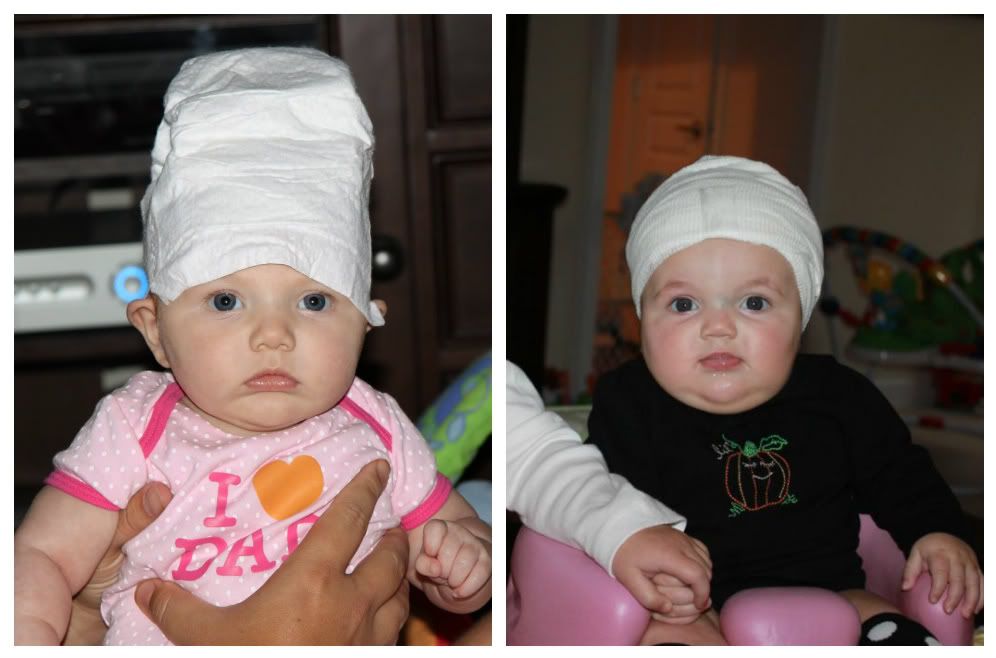 Maybe she's just sporting a throwback to her big sister's look circa 2009???
Perhaps a little Rock of Love???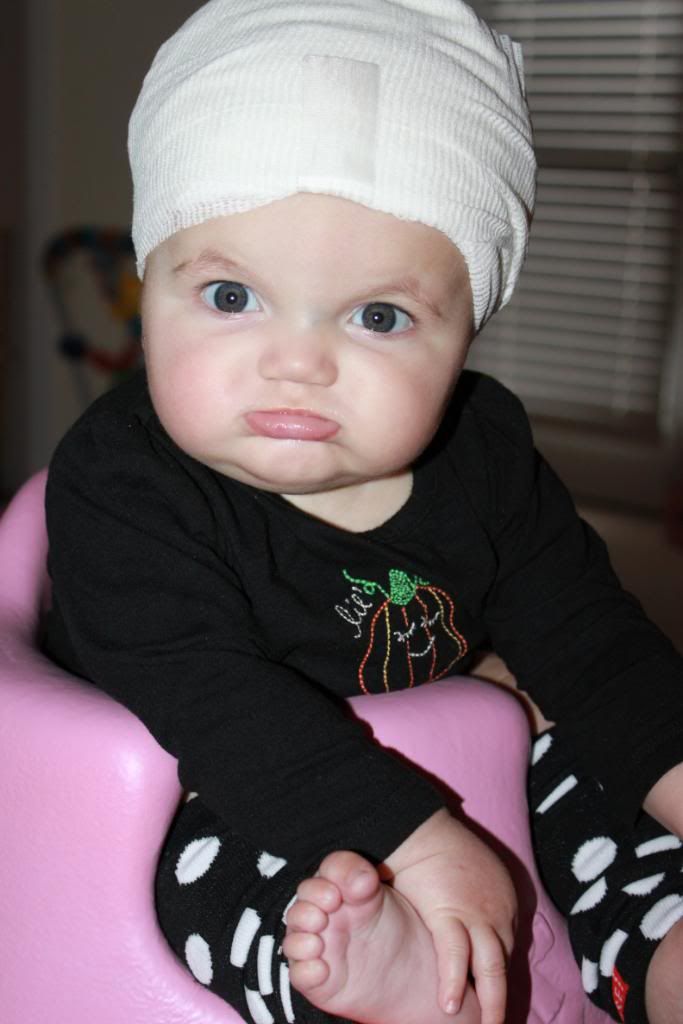 Don't be fooled by the rocks that she's got -
She's still, she's still Laney from the block.