a few random thoughts and some libbi stories....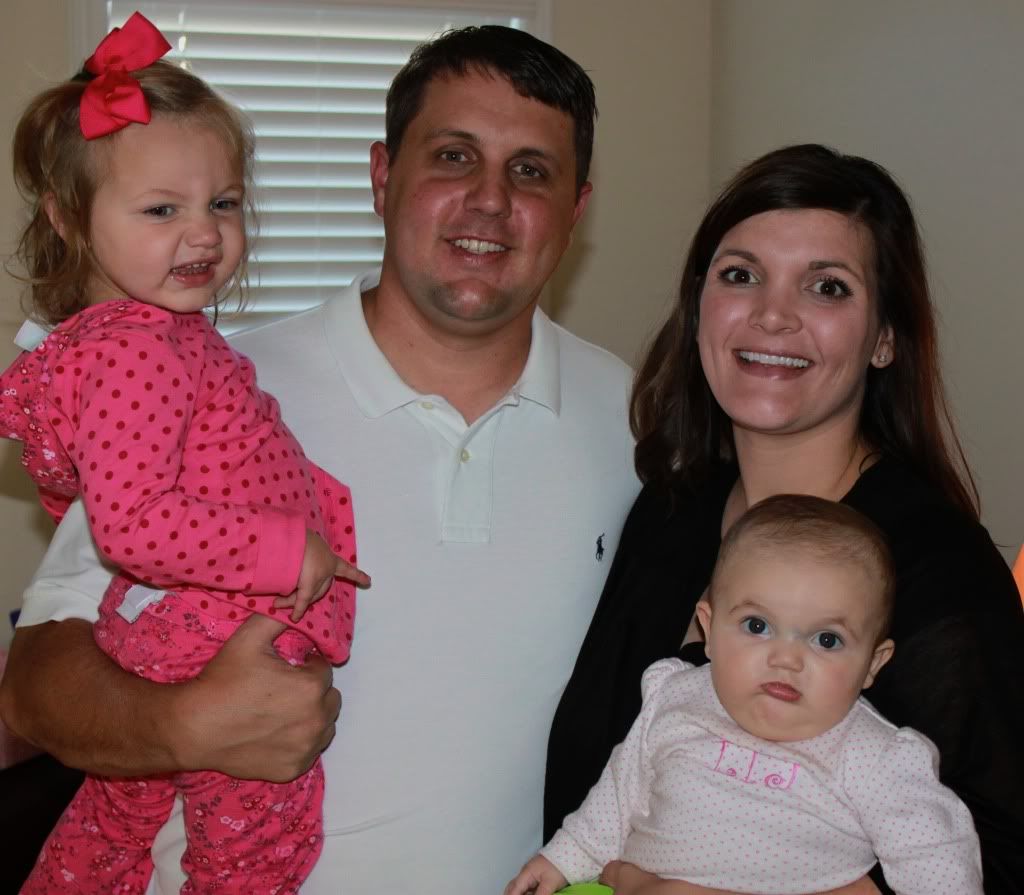 Jeffrey and I went out on Saturday night. We saw Third Day and Steven Curtis Chapman in concert. It was SO much fun, even though it was a late night for us. We're not used to staying up til 10:30pm - ha!
I was a little stressed, because Laney STILL refuses to take a bottle. Fortunately, she slept the entire time (at least until we got home) so we didn't have to leave the concert.
Bless Laney's little heart, her teeth are still giving her trouble. I am praying they will just break through already! I have a feeling that she is just going to be a bad teether. I'm afraid she might be wimpy like her momma. Sorry Lay-Lay. :)
She is just having the hardest time with them and hasn't been eating or sleeping very well at all (therefore, neither have I - I guess that's payback for passing on my wimpy-ness to her).
You can't tell in this picture, but she was running a fever after church on Sunday. Poor baby.
Libbi, on the other hand, was still going full force.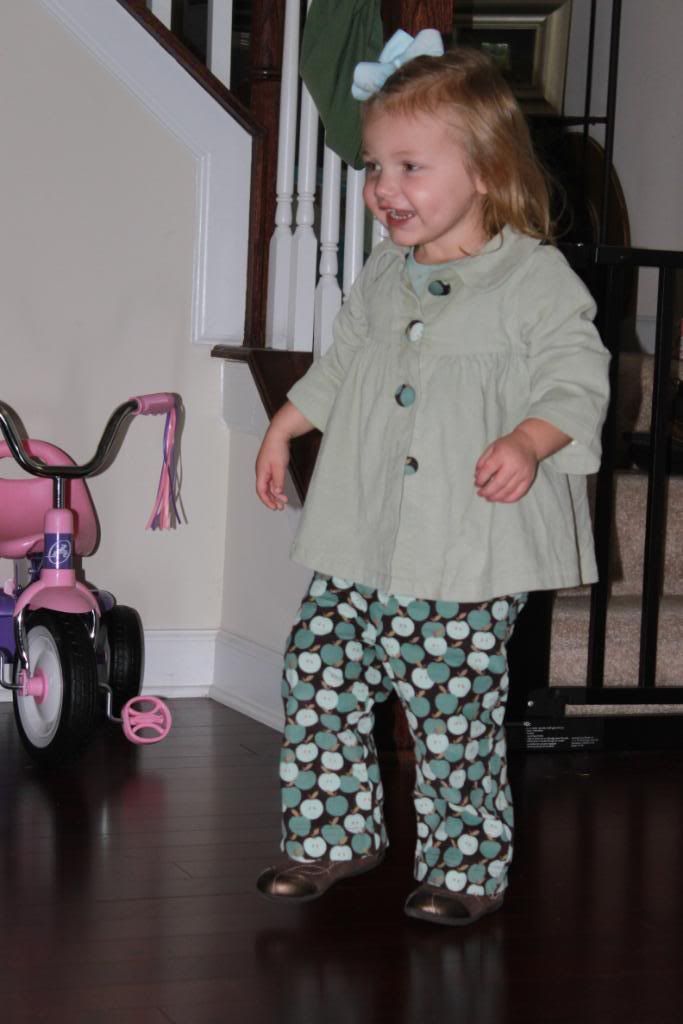 Her new favorite thing is being "nekkie." She'll wake up in the morning and say, "help me, momma! help me be nekkie" and then proceed to de-robe. She also loves to take a nap while she's "nekkie" - I guess she just likes to be comfortable.
On Tuesday, the exterminator came to do our annual termite inspection. Laney was rolling around on the floor and Libbi was running around just being Libbi. It was almost naptime and our house was basically in shambles since she had been going full force all morning. Libbi was in the playroom as the nice exterminator was explaining the paperwork to me and then the next thing I know, she rounds the corner and says, "Here ya go, Momma!" I hear the exterminator say, "Well!" so I look and there's Libbi handing me every stitch of clothing that she had on all while smiling like she's just achieved a life goal.
That poor man will probably never have children. He also told me that someone would be coming back to complete the inspection. I'm not sure if this is part of the normal procedure or if he was just trying to get the heck out of dodge before he could catch our kind of crazy.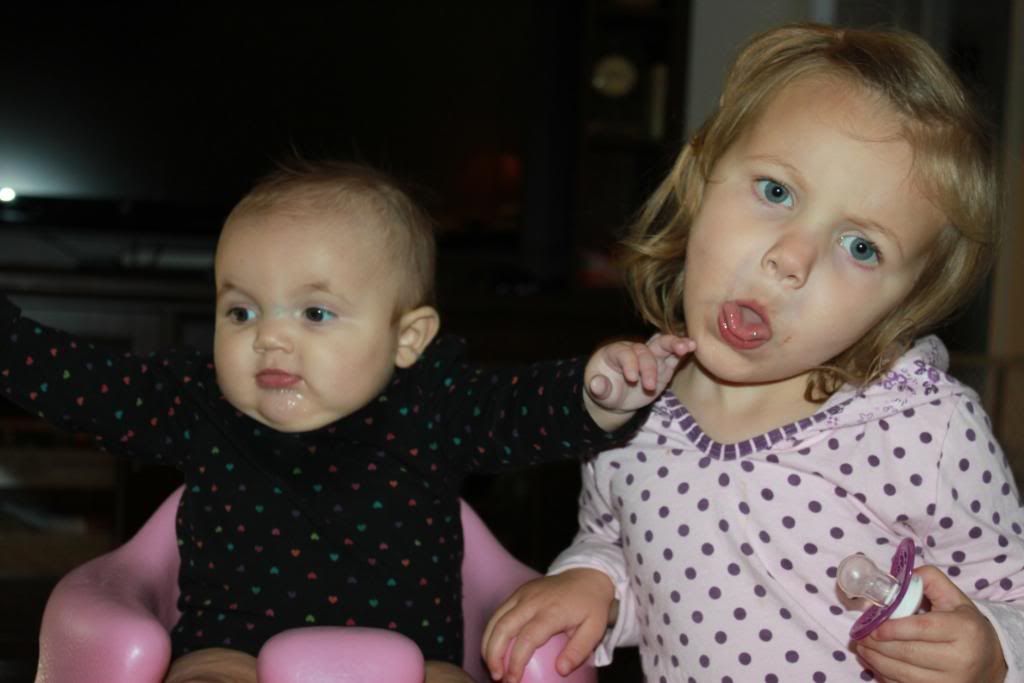 Libbi has taken a sudden interest in the coat closet. I have no idea why. There is nothing in there except coats, some tv trays, the vacuum, and the perfect little corner for her to wedge herself into. Sometimes she sits in there in the pitch black and yells out different things, "BYYYYYYYYYYYE Momma!" or "Come INNNNNNN!" or "I'm being careful, momma!" (that one usually worries me...)
Other times she takes her flashlight in there and tries to "see far away" or "shine it in my eyes" (since she knows she's not supposed to. She thinks when she's in the closet that we wouldn't know she is breaking the rules. And we wouldn't, except for the fact that she narrates every.single.little.move she makes. - ha!)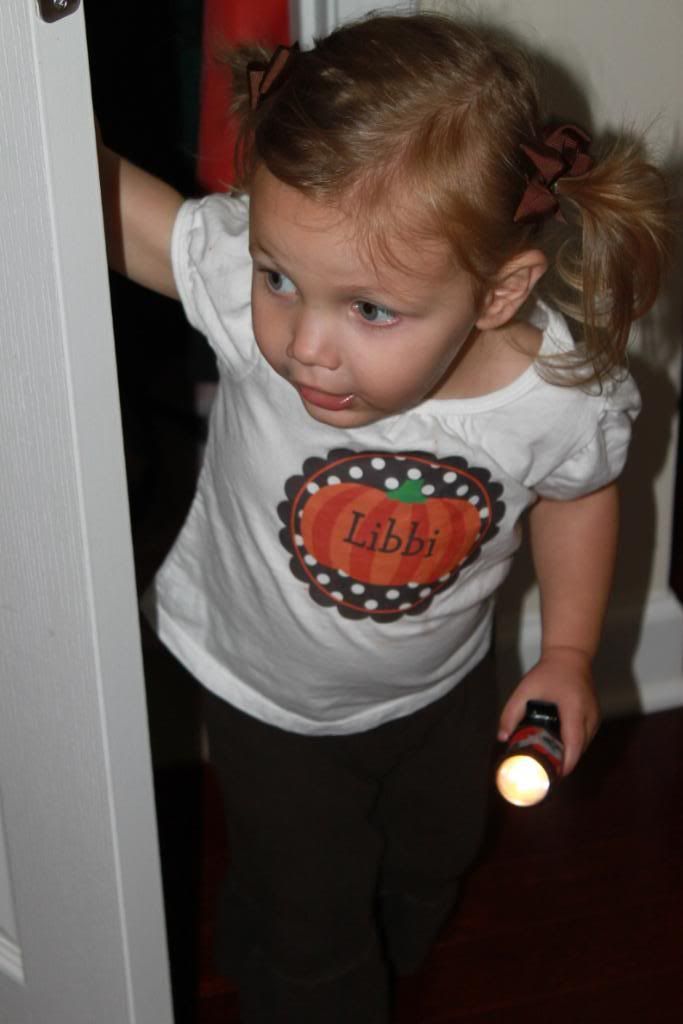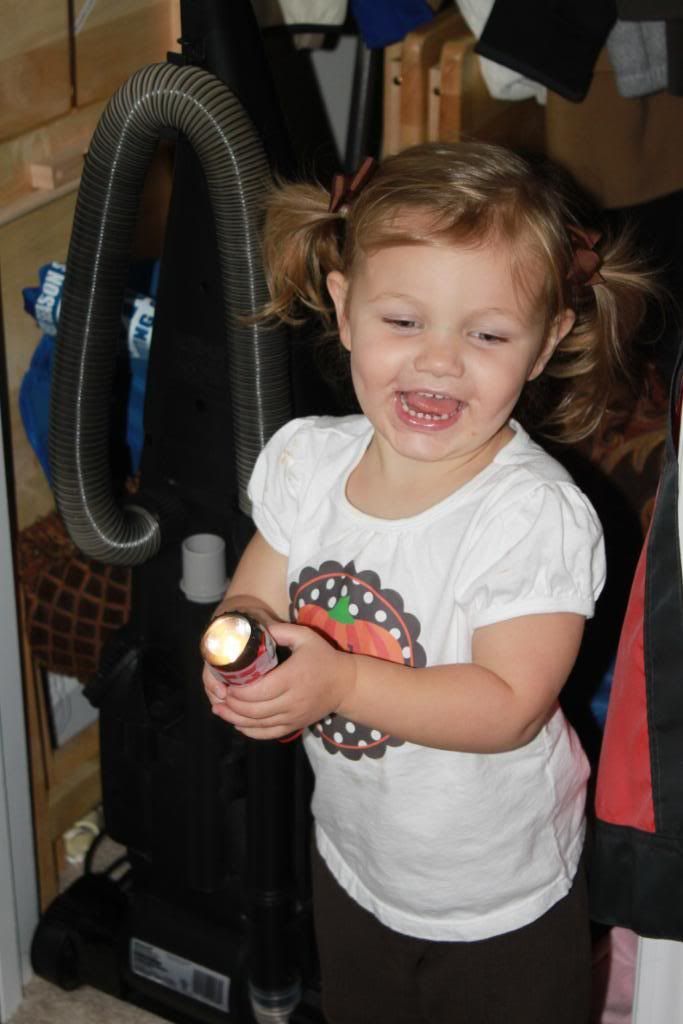 Finally, Libbi has wanted to have her picture made with Laney the past few days. Of course this thrills me, until I realize that Libbi has her own ideas of poses and facial expressions.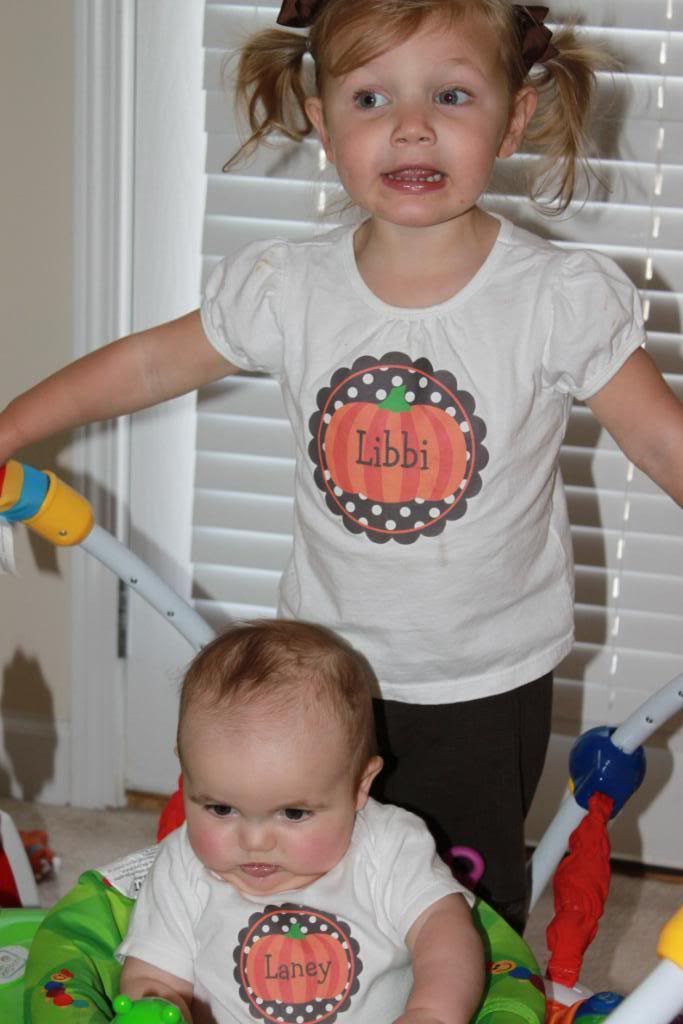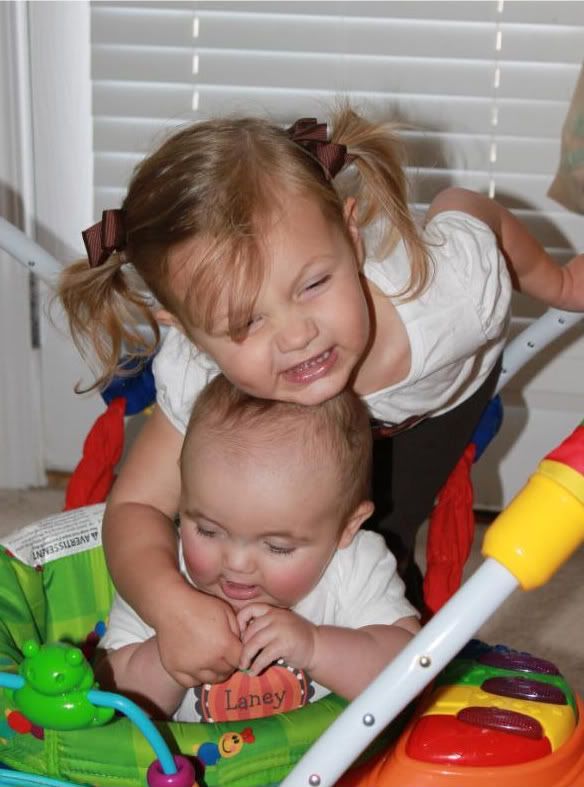 I've also noticed that the "TV face" just might be the same no matter the age...or maybe it's just our family :)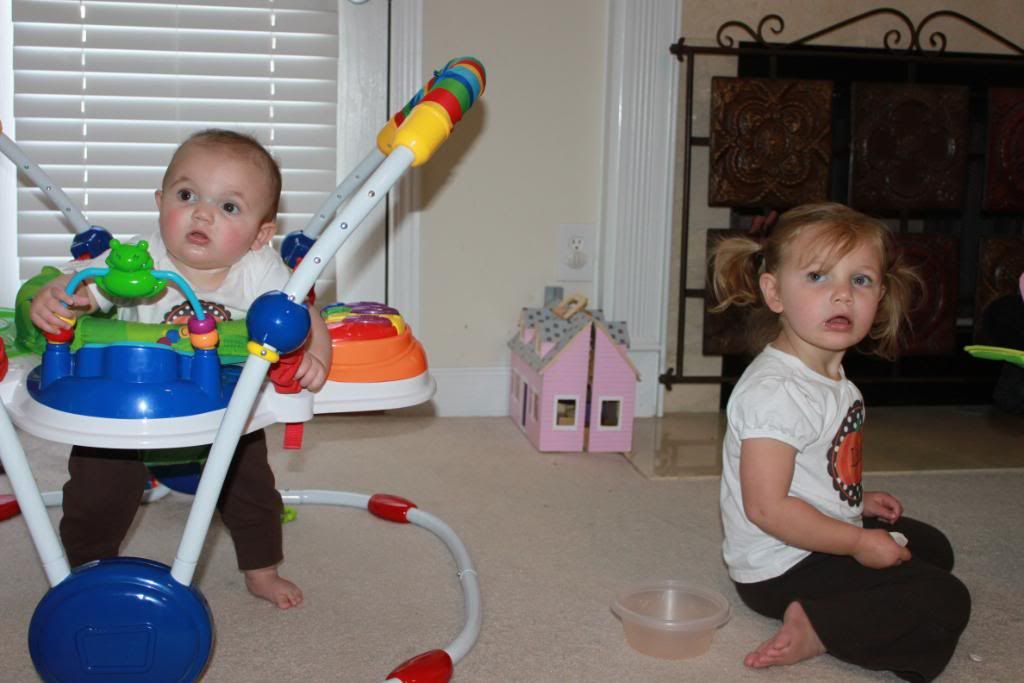 Never a dull moment I tell ya.
Happy Wednesday Friends! :)