(I realize this is posting on the 2nd of the month, but it was in my draft folder to post on the 1st and blogger was being sketchy and wouldn't let me upload last night....)
Last night was Laney's FIRST Halloween. (I can't believe last night was Libbi's third Halloween. It felt like she experienced her FIRST one just a few days ago.)
It was also the FIRST time I got to dress up two babies in costumes. As far as coordinating outfits goes, this was definitely not our FIRST rodeo. :) The days of matching/coordinating outfits and costumes are numbered, so I'm the FIRST to admit that I'm taking advantage of it while I can.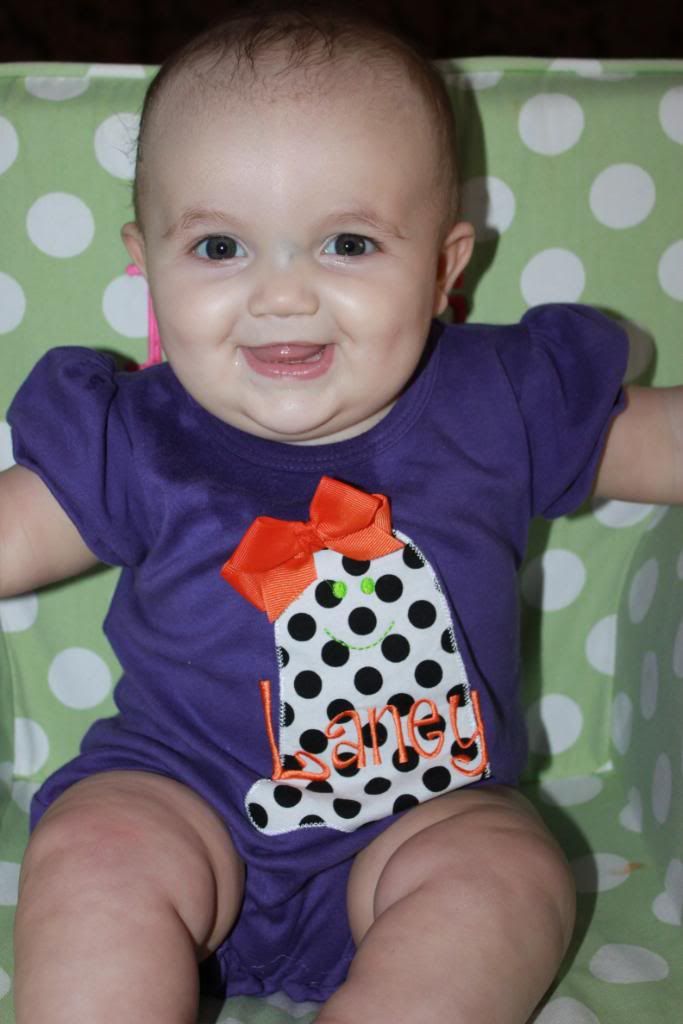 The FIRST time our little farmer wore her costume, she was in her FIRST school costume parade.
The FIRST time our little piggy wore her costume, she was at her very FIRST fall festival.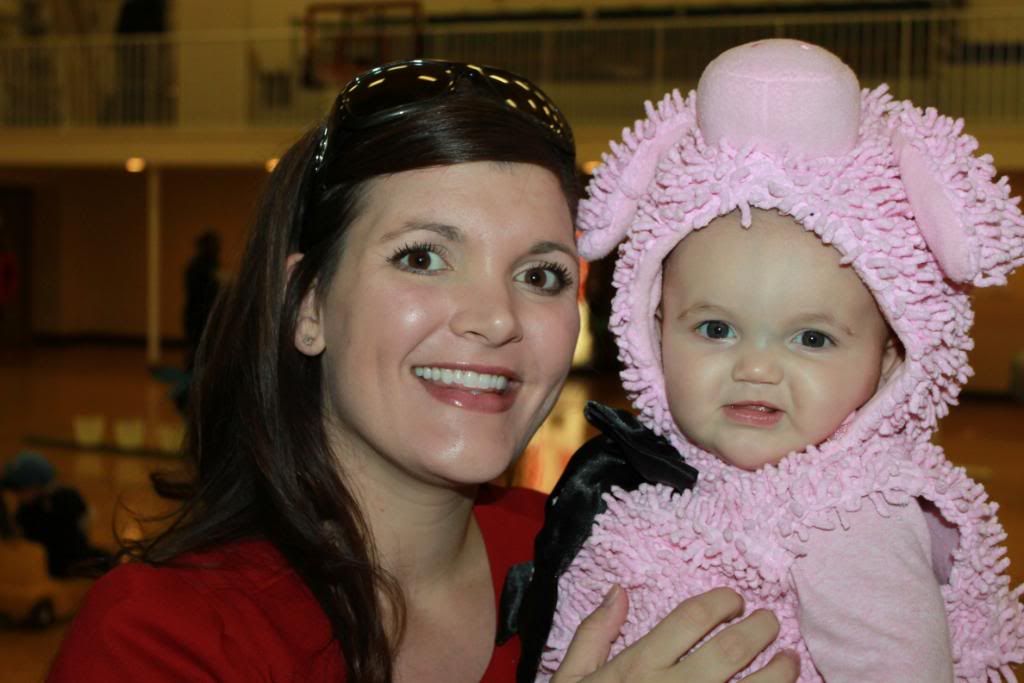 But, Laney was not the FIRST little piggy from our family to attend the fall festival as a member of the swine family.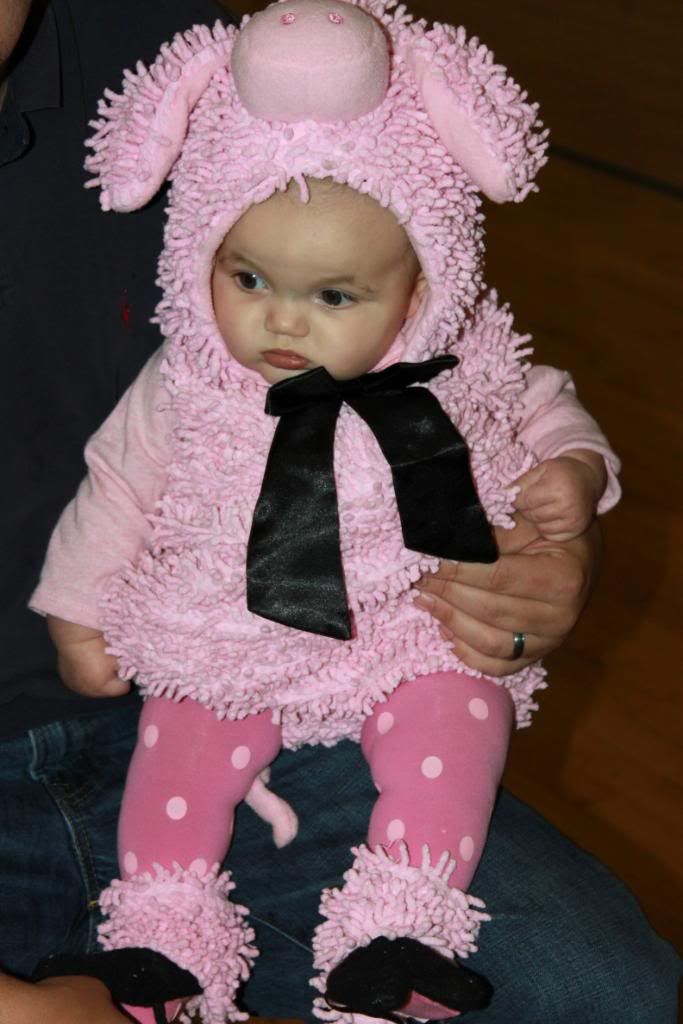 What a difference a year makes :)
We all enjoyed our FIRST time at the fall festival as a family of four. It is the same fall festival that I went to when I was a little girl. Only then we had cake walks and a "fun maze" (since southern baptist churches don't do haunted houses - ha!) Now they have bouncy houses and petting zoos. :)
On Libbi's FIRST Halloween, we stayed home because the weather was yucky and our baby was too little to take out. She sure did look cute in her FIRST little "costume" though.
Last year we went out trick-or treating for the FIRST time and Libbi loved it. We also had our FIRST neighborhood Halloween party and FIRST fall festival experience.
This year, Libbi considers "8,9,10" to equal a fairly large amount. So she frequently asked for "8,9,10 cannies" (candies) Bless her little candy lovin' heart. She's not the FIRST Tippins girl to have a sweet tooth :-)
On Laney's FIRST Halloween, we went to a "Trunk or Treat" at Libbi's school. It was a FIRST for all of us! Although Libbi enjoyed getting all the candy, I think her favorite part of the night was getting to eat with her little friend Davis before the festivities began. I'm pretty sure it was our FIRST (and only) dinner at a Mexican restaurant with a farmer, a pig, a dinosaur, and a doctor. :)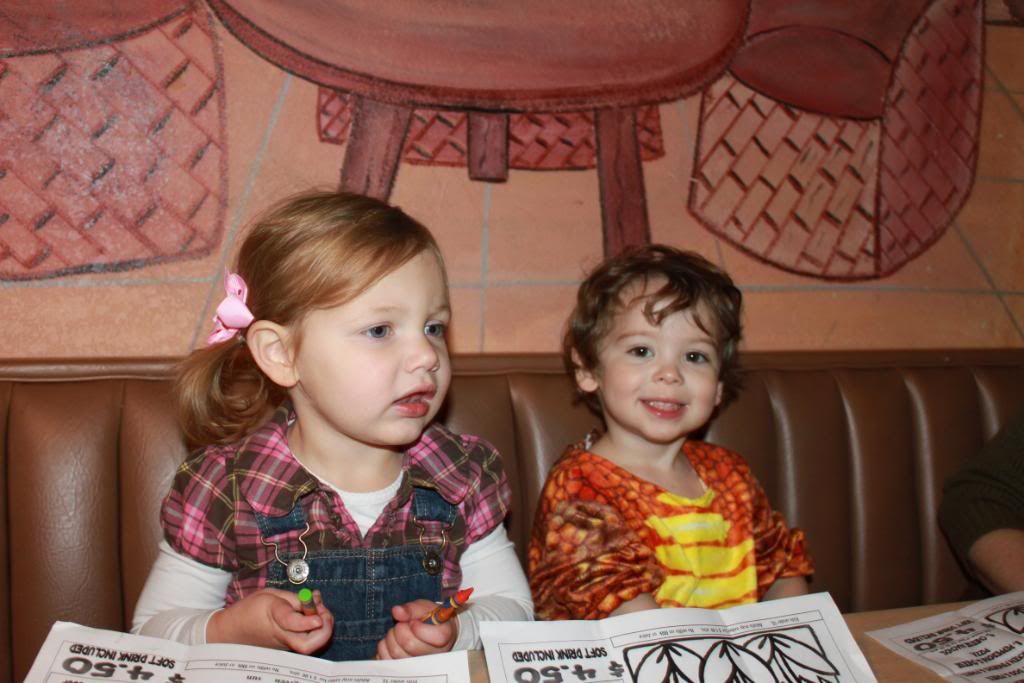 To see other memories of Firsts on the First, click HERE.
Happy FIRST of November!! :)