I have not blogged since last week! I think this is the longest I have ever gone without blogging. With Laney not sleeping, Jeffrey being out of town, Libbi going a mile a minute, and just the hustle and bustle of the Christmas season, I either haven't had time to write or I just haven't felt like it. By the time I have a spare minute, all I want to do is sit in the quiet. Many a night I just enjoy the silence after the girls have gone to bed. It doesn't usually last too long since Laney has been up just about every hour on the hour for the past few nights....
Anyway, a few confessions and this and that's to help me catch back up, get back into the swing of blogging, and just get a few things off my chest. :)
1. We went to a christmas tree farm last Saturday. It was the first time we have ever been as a family. We roasted marshmallows, made smores, and visited the petting zoo. We even saw some of our friends there!! After a few impromptu pictures and some sight seeing, we headed back home.....And after church on Sunday, we stopped by Lowe's to pick up a tree.
2. I had a doctor's appointment earlier this week. On my way OUT of the office, I realized my sweater was on inside out (at this point I had already been to Libbi's school, the bank, and the doctor's office). Even though it was a cardigan and I could have taken it off and put it back on the right way before leaving the dr's office, I just left it on inside out. I did try to strategically place my ponytail over the tag in the back, so at least I made some effort.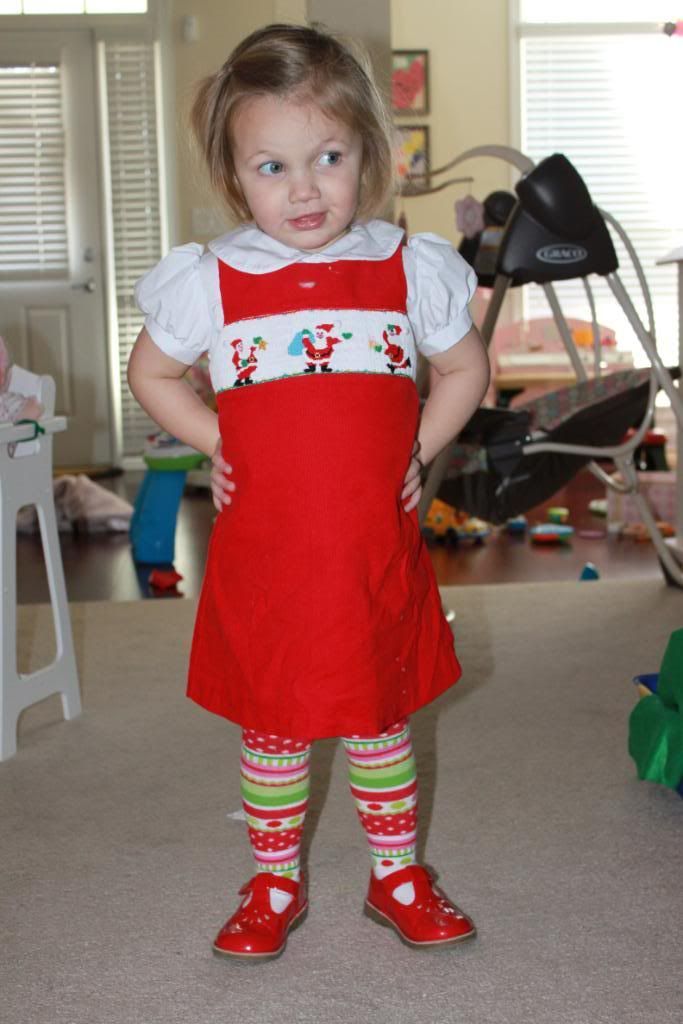 3. Jeffrey was out of town for the past 4 days and I didn't cook a meal or do a single load of laundry while he was gone. (In case you were wondering, we still ate and wore clean clothes, in spite of my lack of housekeeping!) ;-)
I did have to stop at chick-fil-a on the way to take Libbi to school on Thursday so I could buy a fruit cup and a juice box to add to her lunch. Our pickins' were slim as far as lunches were concerned.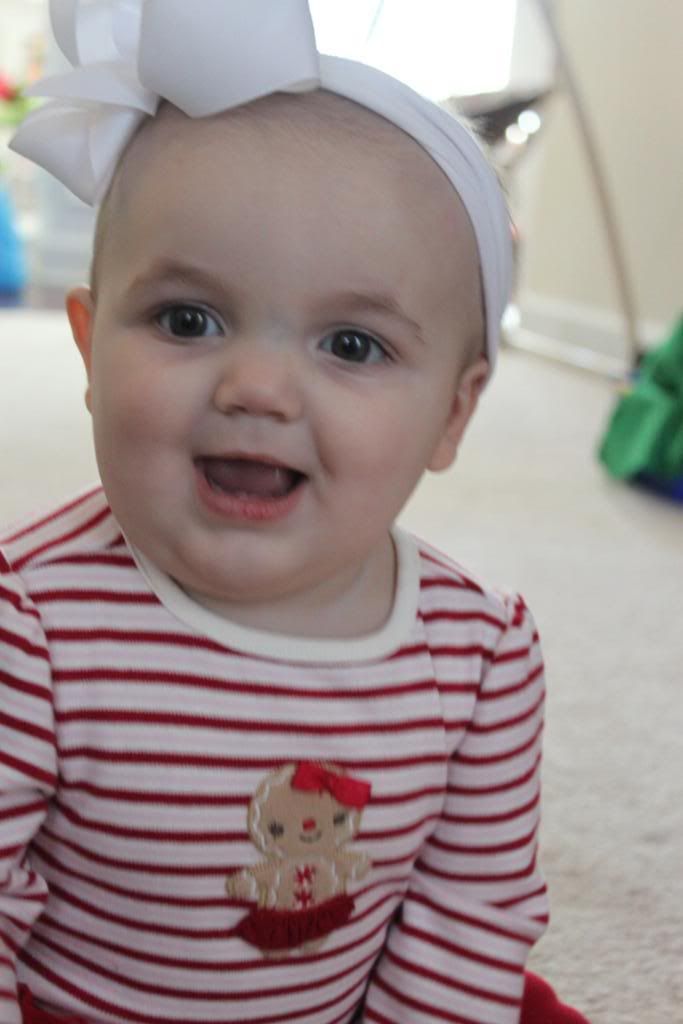 4. I downloaded a "talking santa" app on my phone for Libbi. I thought it would be similar to the "talking tom cat" app that she loves (and the talking giraffe, robot, dinosaur, etc, etc, etc). I guess I should have previewed it first. She was sitting next to me playing it and when she pushed a certain key, Santa turns around, drops his satiny red pants, and moons the world with his jolly old self. I think it says, "Merry Christmas" on his boxers (who knew santa wore boxers? not me. but I sure am thankful he doesn't go commando!). After I recovered from my initial shock, I figured out that I could change the text written across Santa's backside. I definitely made it say, "I love Daddy" and then told Libbi to go show Jeffrey her new game. ;)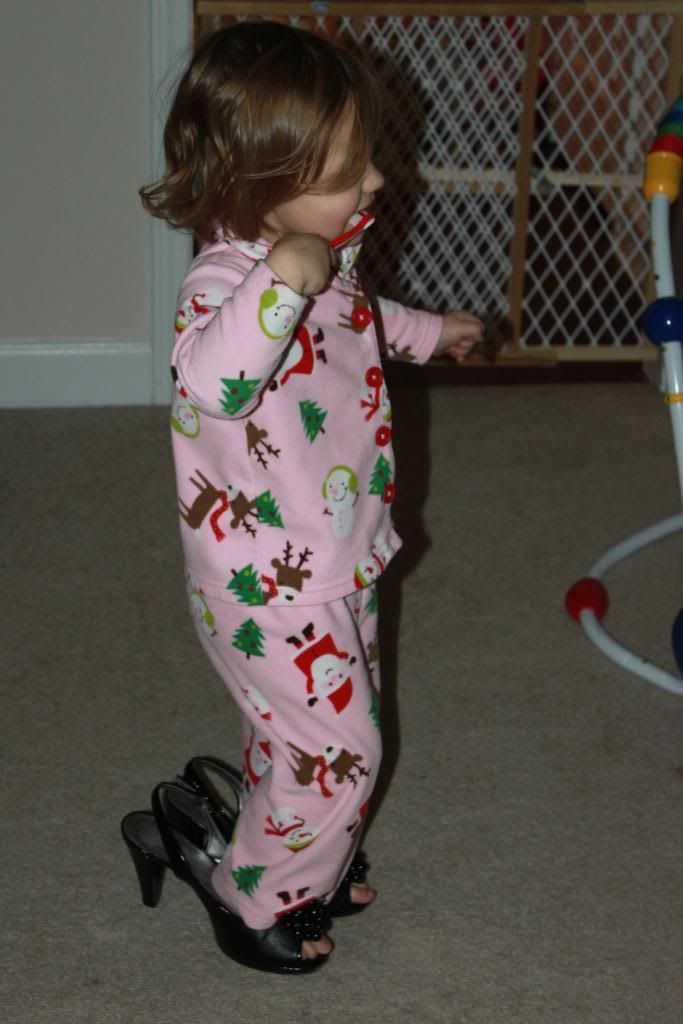 5. Poor Laney girl has a double ear infection. I was actually kind of hoping that's what it was so we could at least have an end in sight for the horrible, non-stop screaming that's been going on up in here. Sister has NOT been a happy camper.
6. For some reason, the doctor's office brings out the WORST in Libbi. Nothing can make that girl act the fool more than taking her to the doctor when Laney has an appointment. (and between Laney's six month visit, flu shot, sick visit, and a visit today, we've been there a lot the past month!) I have resorted to putting Libbi in time-out IN the exam room, because it really is that bad. I'm sure they love to see us coming. :)
7. We have an elf on the shelf, but don't really buy into the whole "magic" thing.... Obviously....since Libbi carries her around everywhere (her name is "cookie", by the way). I think the whole idea is cute and we do hide "cookie" around the house and let Libbi find her. But, I'm just not sure I like the idea of telling her she has to be good or else this little elf will report back to Santa and then she won't get any presents. We do "believe" in Santa and he brings presents, but I kind of feel the same way about him as I do the elf. It's a fun memory making tradition, but I don't want to bribe or coerce my children into behaving just so they can get more stuff. I want them to behave because it's what Jesus wants us to do....not Santa. :) Santa is not the "big guy" we're living for.
(but, let me say that we do have lots of friends that do the whole "Elf" thing and it's great. their kids love it. more power to them!) ;-)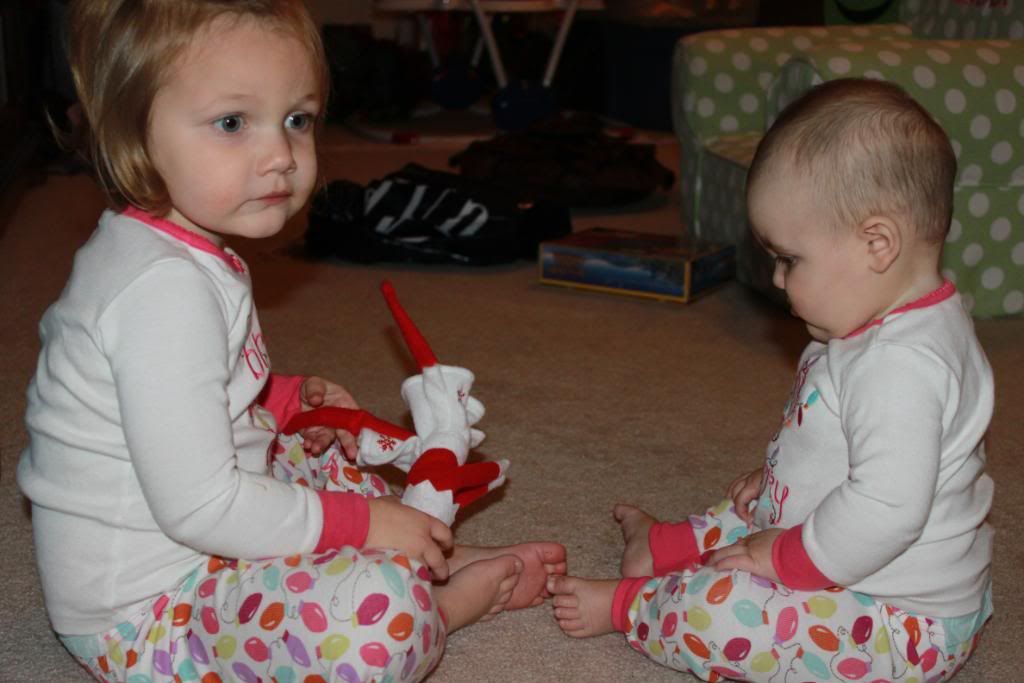 8. There was one day this week when Laney wore four different pair of pajamas. We never planned on leaving the house, so each time she had a blowout, I just put her in a different pair of jammies. See also # 3.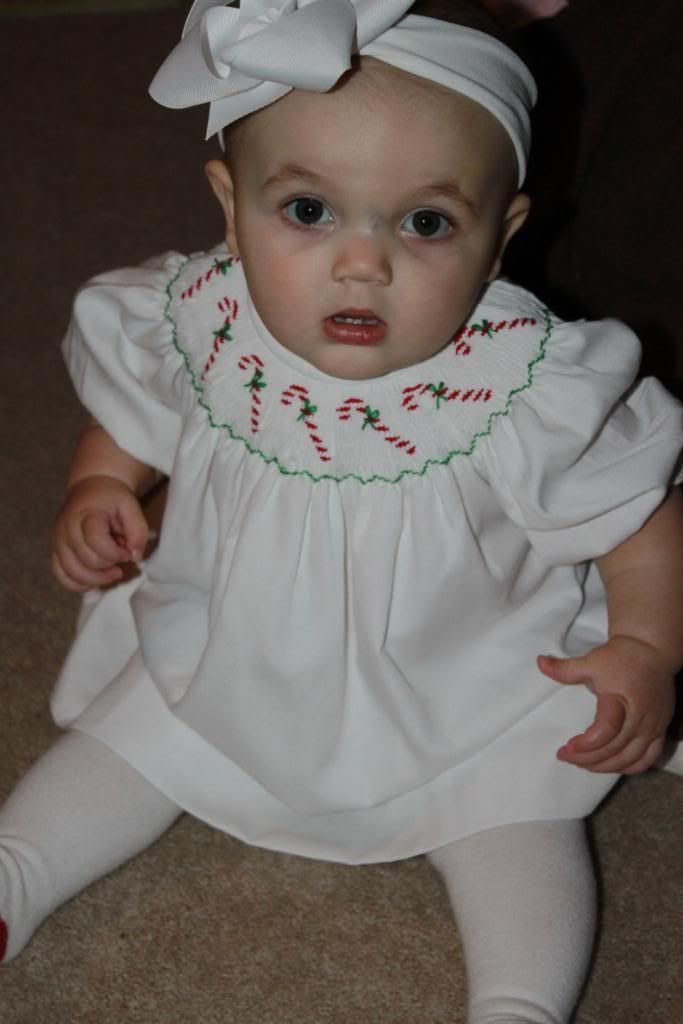 9. We made a gingerbread house this week. I got it at my ladies small group Christmas party. I've never made one before (unless you count a color/cut/glue kindergarten activity) and it's no joke, y'all! I put the roof on as the sides of the house. I put the doors on upside down. Maybe I'm just not cut out for making gingerbread houses, just for eating them :) Libbi enjoyed making her "cookie house" and of course enjoyed sampling bits and pieces of it, too.
10. We are doing the whole "25 books of Christmas" countdown. I've wrapped 25 Christmas books and Libbi gets to open one each night before bedtime. We then read it as one of her bedtime stories. It's fun and she enjoys opening a "prize" each night. But...here's my confession.....I didn't buy a single book. I just "shopped" my old kindergarten tubs that were stored in the garage and got the books out of there. I also took a few that were already in Libbi's collection and wrapped them up. She was just as excited to open them....again. :-)