for some unknown reason, libbi has loved sitting in boxes (and other tight spaces) since she was a baby. i have no idea why. it looks extrememly uncomfortable, yet she will squeeze herself into a box, basket, or tupperware container and "relax" right in the midst of an actual chair, recliner, or couch. what can i say?? she is her own person....and i love that about her!
it all started out innocently enough. she first learned to perch herself atop the book box in the living room....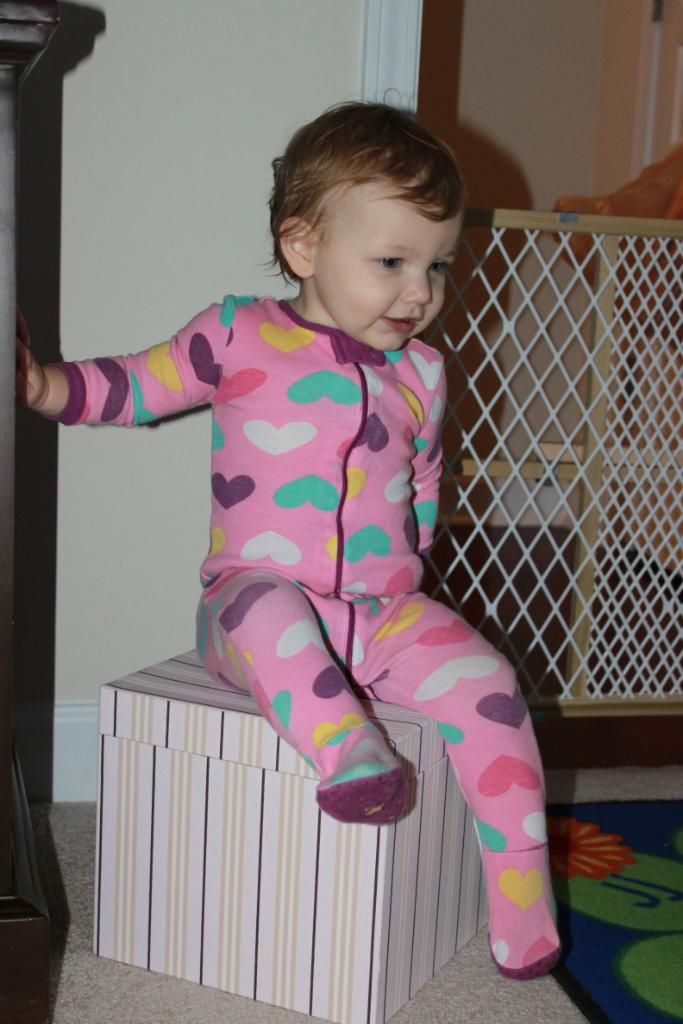 and soon realized that there just might be something more to it....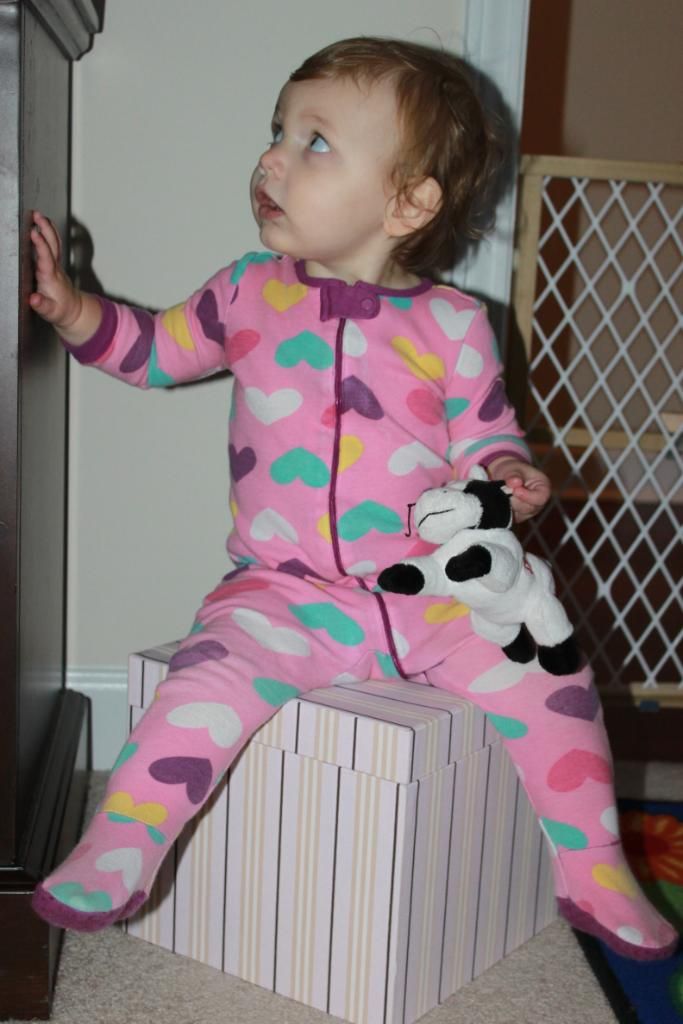 so she got a little adventurous and decided to get INTO the book box....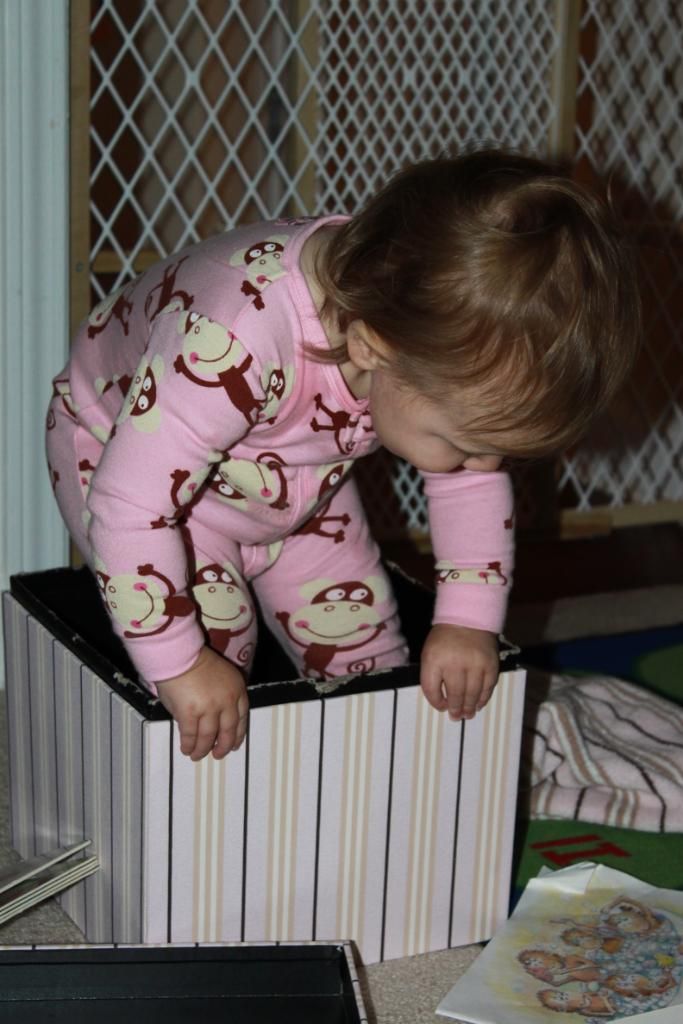 and it's safe to say, that there was no turning back.
from there, she began to experience with different venues....
a plastic container (which is obviously a perfect reading spot)
a tupperware bowl. (despite what it looks like, we did not need a crowbar to get her out of here)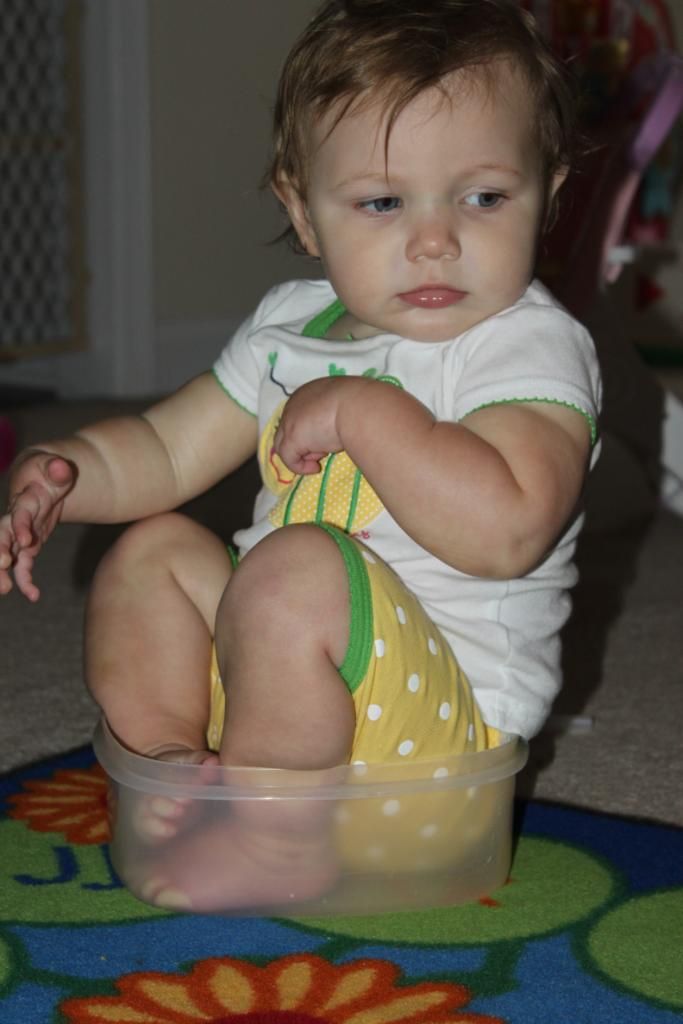 the laundry basket (both with and without laundry; though if you knew what's good for you, you'd empty it out before she did it for you!)
she even shared her passion for "compact sitting" with mawmaw and made herself at home in one of her trays.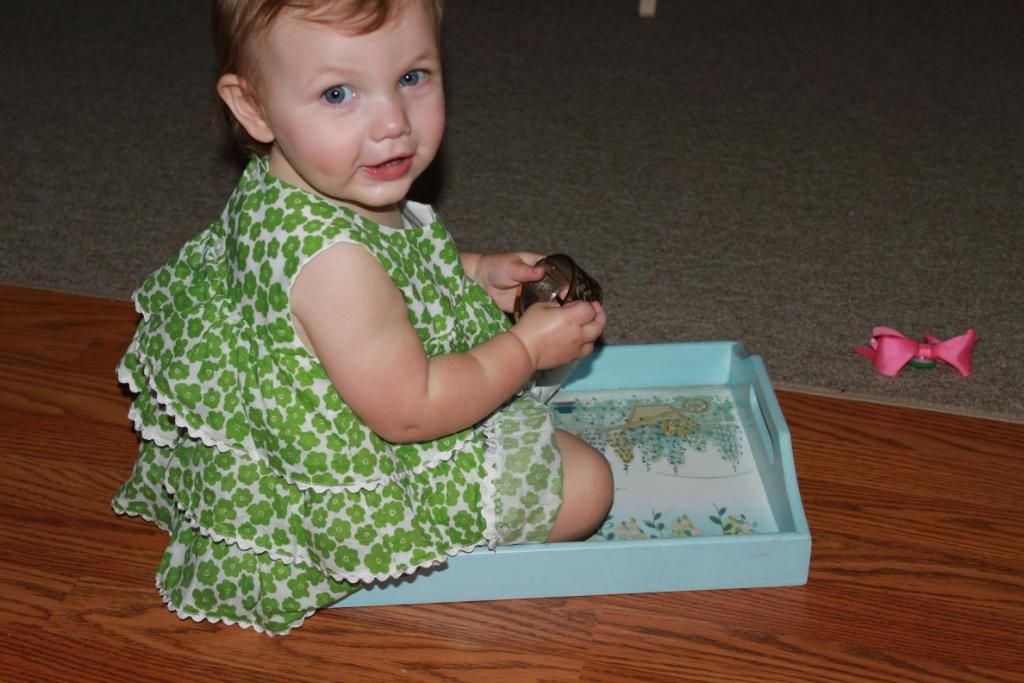 how could i have possibly known when i bought these polka dot boxes while pregnant with a sweet baby girl that they would be used for SO much more than just storage?!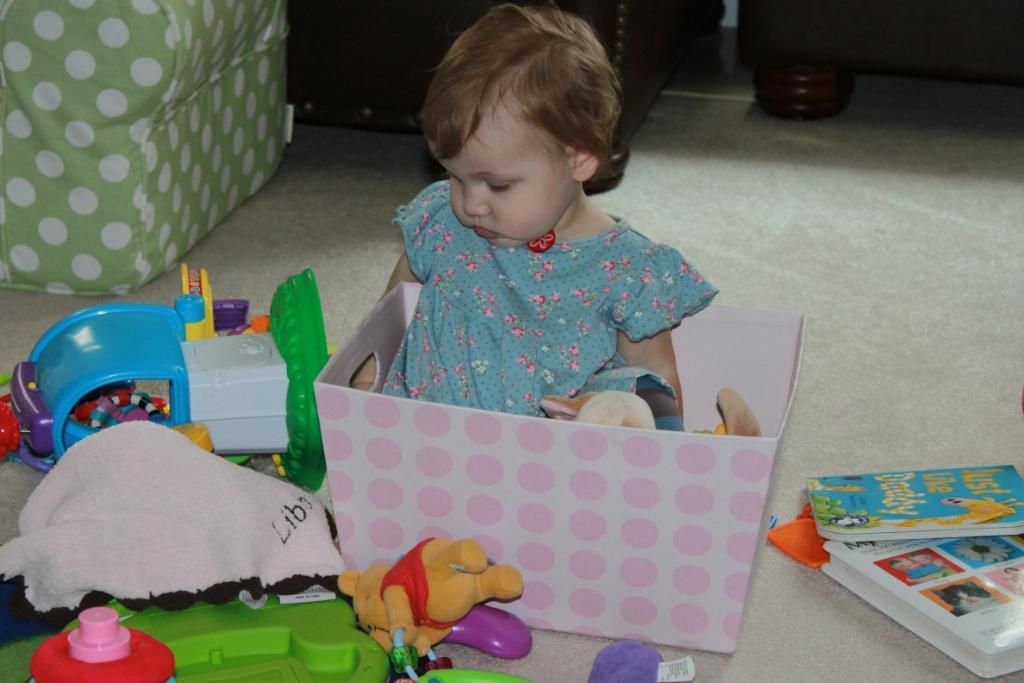 and a place to rest while staring at THE CHAIR that we bought!!!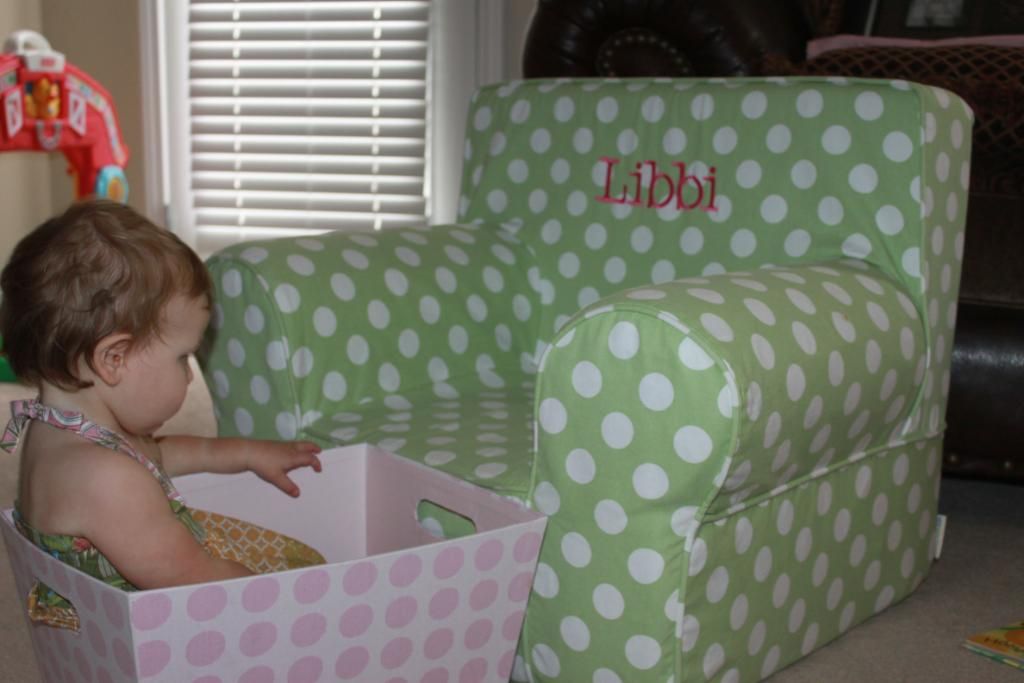 to this day, i can not get out any kind of box or tub without libbi inevitably ending up in it....
whether it be to eat a snack (while wearing 3-D glasses)
listening to a story being read...
or just straight up chillaxin' (while wearing an old christmas leg warmer)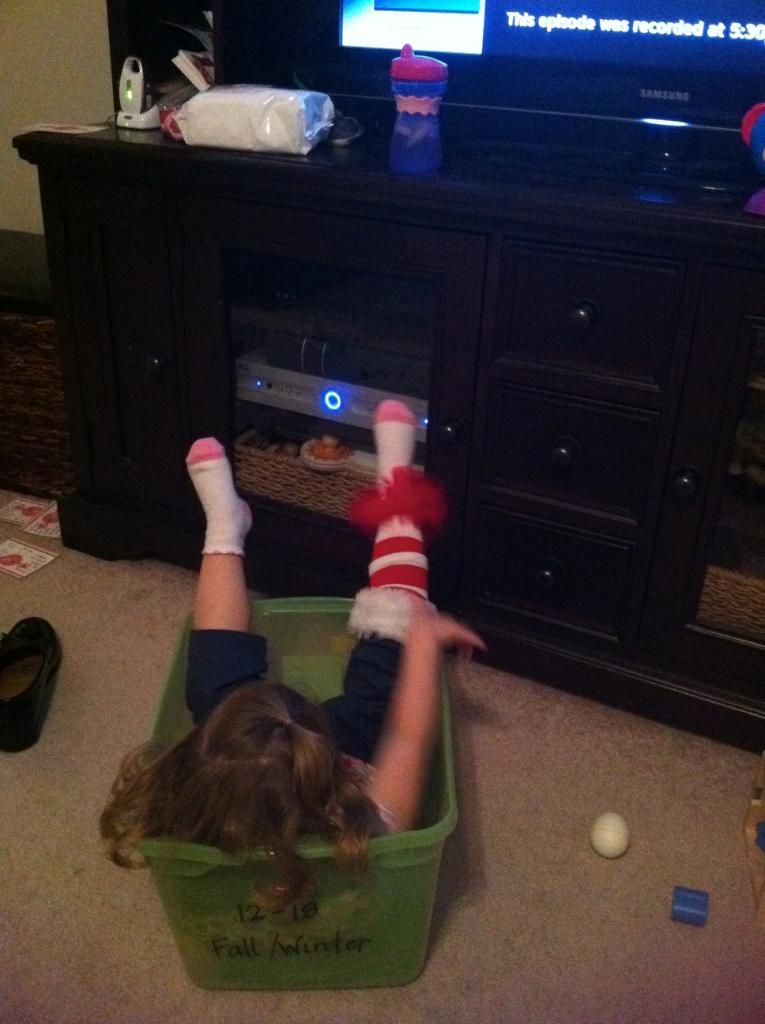 if there's an empty box, she's going to sit in it. and if it's not empty, she'll take care of it that, too.
although, i have to admit, it never ceases to freak me out when she pretends to be asleep in one...
i can't tell you how it thrills my heart to see her sitting in a box with her head propped up against THE CHAIR that we bought for her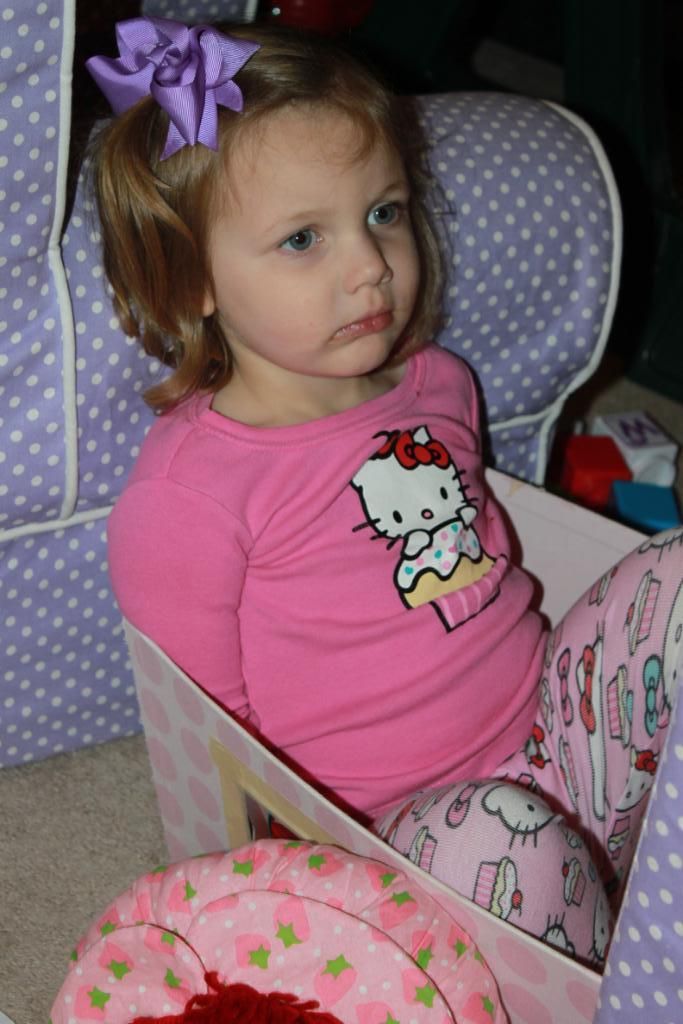 or better yet, watching TV while wedged in between TWO CHAIRS!!!! while choosing to sit in a box instead...
and i'm not really sure if i should be worried or proud, but it seems that she has decided to share her passion with her sister...