just a fun little post today...
i'm sure you've all heard of pinterest. i kind of go back and forth with being totally obsessed with "pinning" and then not even thinking twice about it for weeks. i've actually tried quite a few recipes that i've found on there...some successful, some not so much. :)
i've been in kind of a rut lately with snacks for libbi. i say, "i've" been in a rut, because there is no question in her mind what she would like for snack: gummies, cookies, candy. ha! i think i've said, "that's not a snack..." so many times to her requests that she now asks, "is a smoothie a snack, momma?" or "is grapes a snack, momma?"
today while she was napping, i decided to try this idea that i pinned the other day:
it was super easy! (please excuse my iphone photos...)
i just scooped the yogurt into a ziploc baggie and cut a little hole in the end.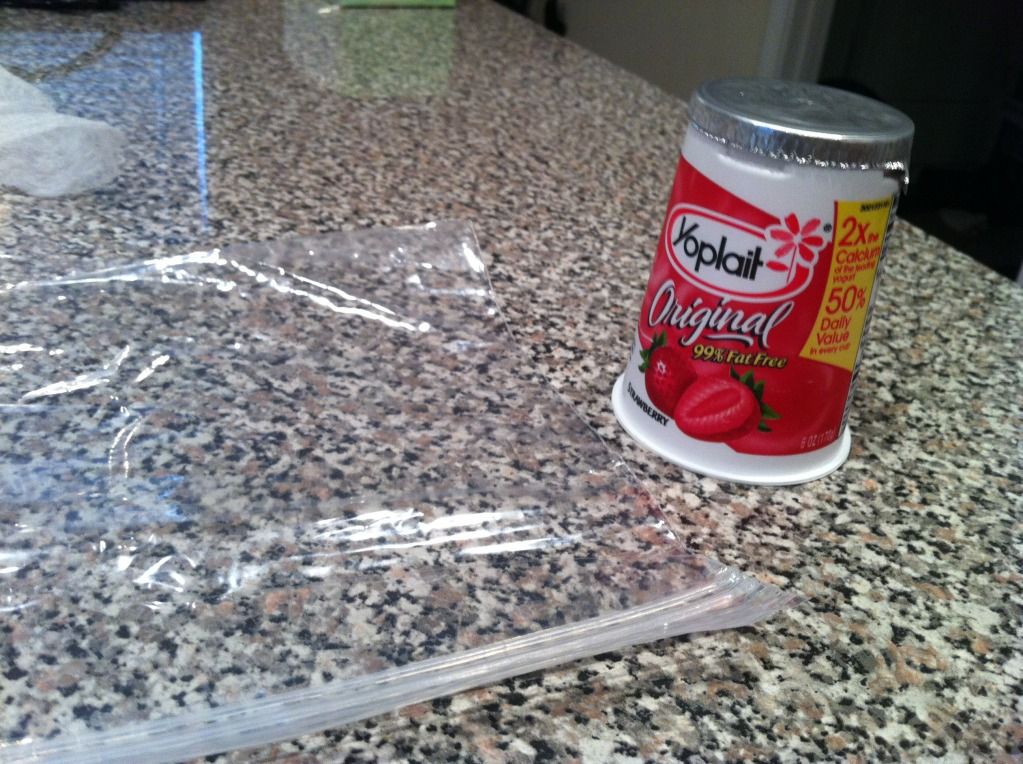 i then squeezed little drops of yogurt onto the cookie sheet lined with wax paper.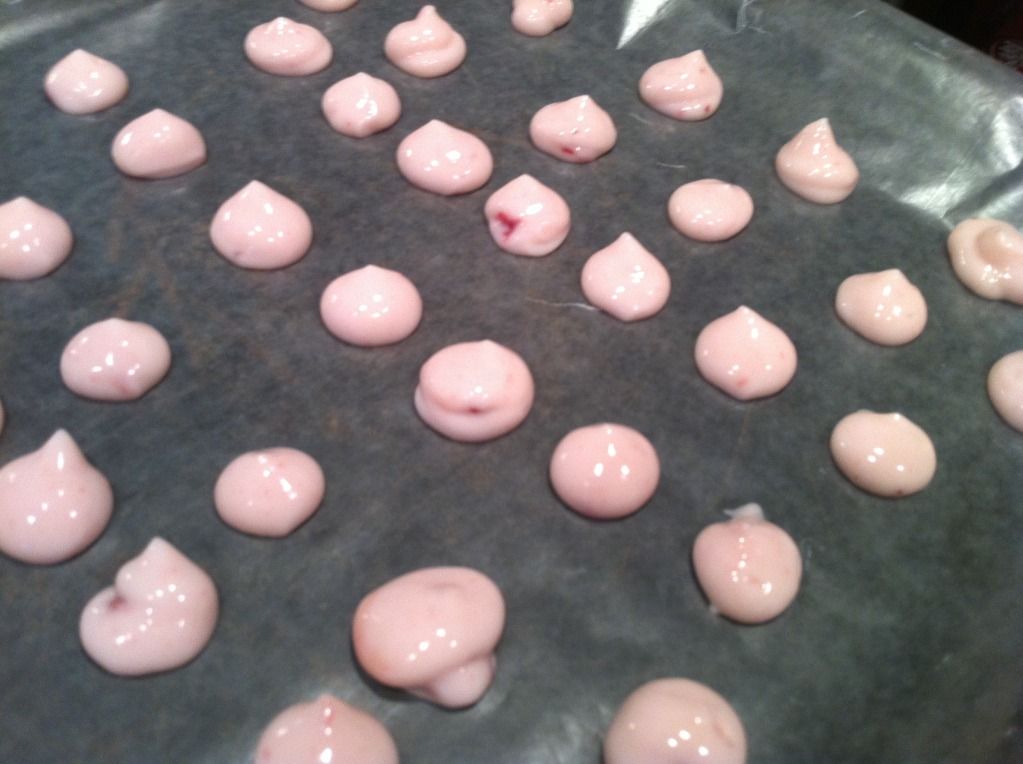 FYI: if your yogurt has "fruit bits" (like strawberries) in it, it might not come through the ziploc bag as "clean" as some of the others... no big deal, but sometimes the strawberries would get a little stuck :)
after i lined the cookie sheet with yogurt drops, i just put it in the freezer until libbi woke up. it was probably around an hour total, but would have been ready in about 30 minutes.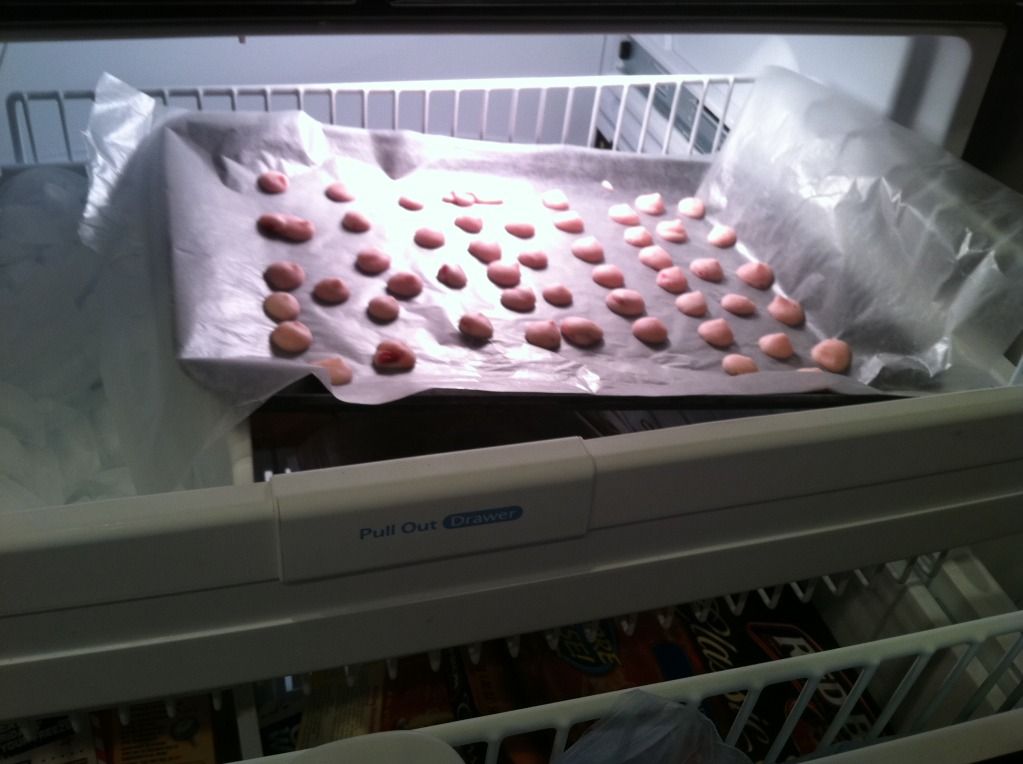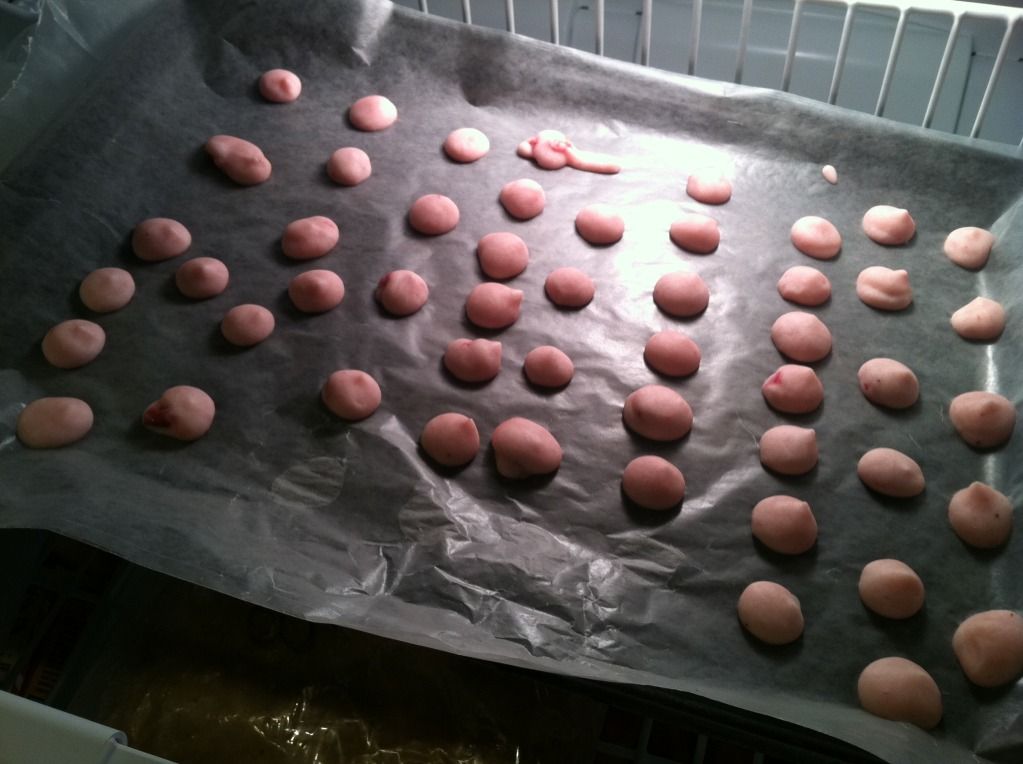 then came the true taste test: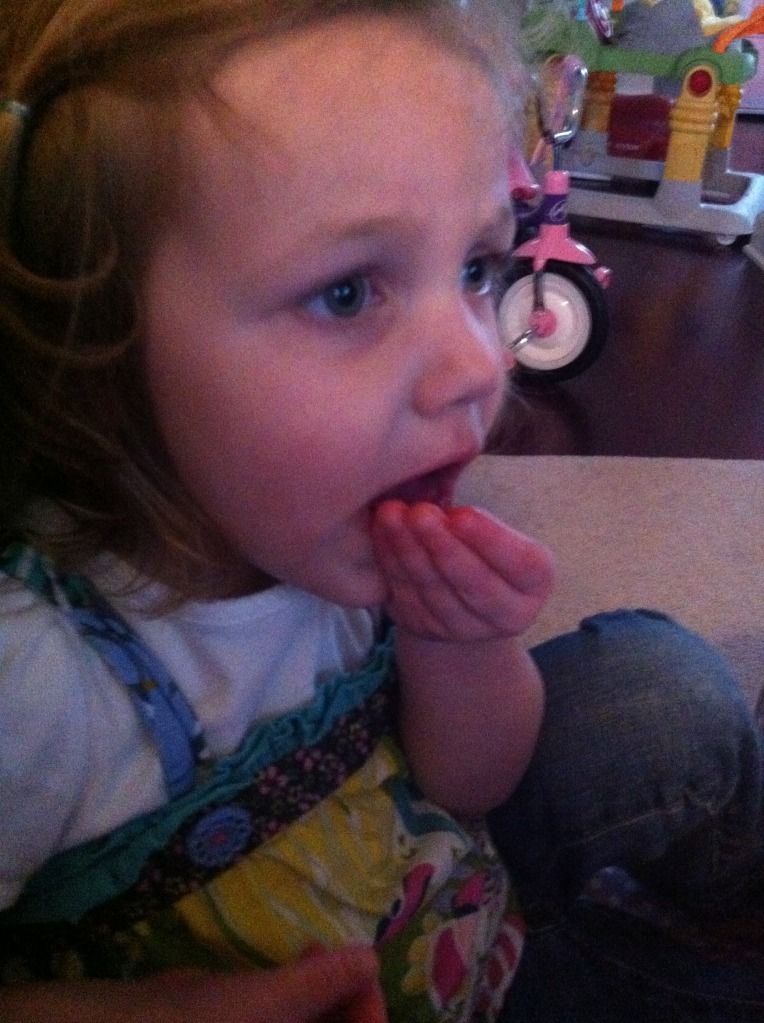 i put the rest in a (new) ziploc bag and put them back in the freezer to snack on later this evening. it was a nice, easy, and healthy little snack! i will say, that i am not even a fan of yogurt, but i really liked these! :) and next time we make them, i'll probably make some a little larger so laney can snack on them, too!