Okay.....I am having serious issues on which boy bedding is my favorite! I have my girl bedding picked out and pretty much the entire room planned, but for some reason, I just can't settle on which boy set I like best....
I put together my choices for you to see - the golf print in the middle of each set is the print that I am using in the nursery if the baby is a boy (it has another coordinating print that goes with it.....we will mount them and hang them in the baby's room).
So, do me a favor and help a girl out - which set is
your
favorite?????
1. Green polka dots and stripes
2. Chocolate, Khaki, and Red stripes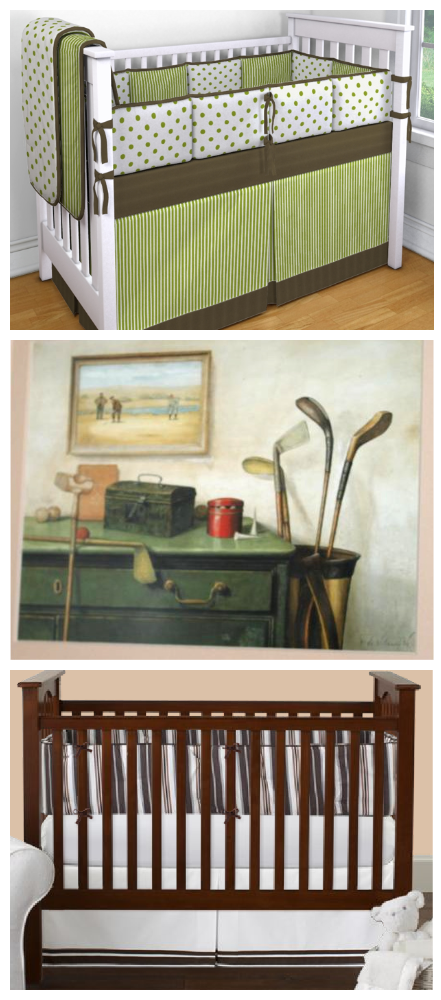 3. Green houndstooth and Navy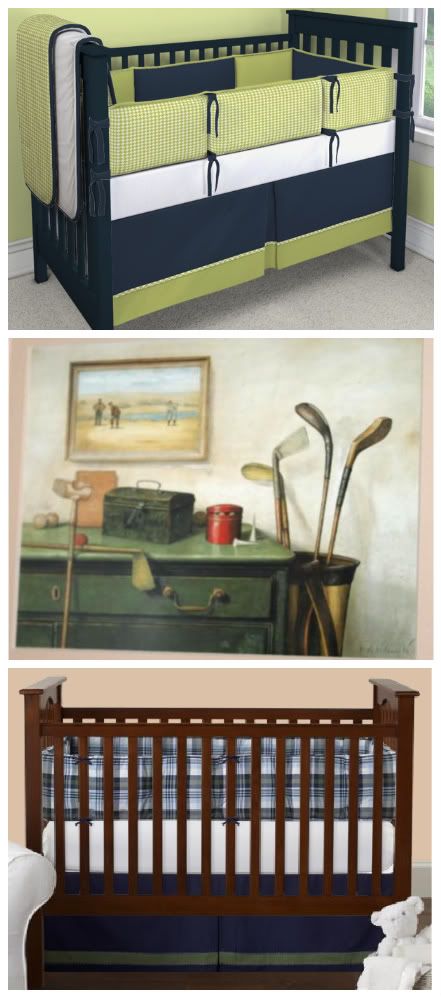 5. Khaki "mens-wear" inspired
Thanks for your input! :)
(and if you don't like any of them, just lie and tell me that you do - ha!)