First
Trip to Fripp Island....
Jeffrey and I went on our unofficial "baby-moon" before Libbi was born. Our trip was all about relaxing, spending time together, and relaxing - ha! I don't think we really did much of anything but eat and sleep :)
(and obviously, I wasn't as
obsessive
passionate about taking pictures before we had Libbi, because I couldn't find a single one from this trip!)
First
Trip to Fripp Island with a baby
(outside of the womb)
....
While our trip this particular year was a little "busier" it was still pretty relaxing. Libbi was crawling at that time, but still content being in one place. We ate out, went to fun activities (like an egg hunt), and again, slept a lot :)
looooooove those rolls!
why does she always have this face when in pictures with us?! ;)
First
Trip to Fripp Island with a toddler
(and another baby on the way)
....
March 2011
This year, we went with two of our couple friends and their kids. The kids ranged in ages from 5 down to 18 months.....need I say more? ;)
We spent a lot of time together, ate a lot, but the relaxing....???
not so much. :)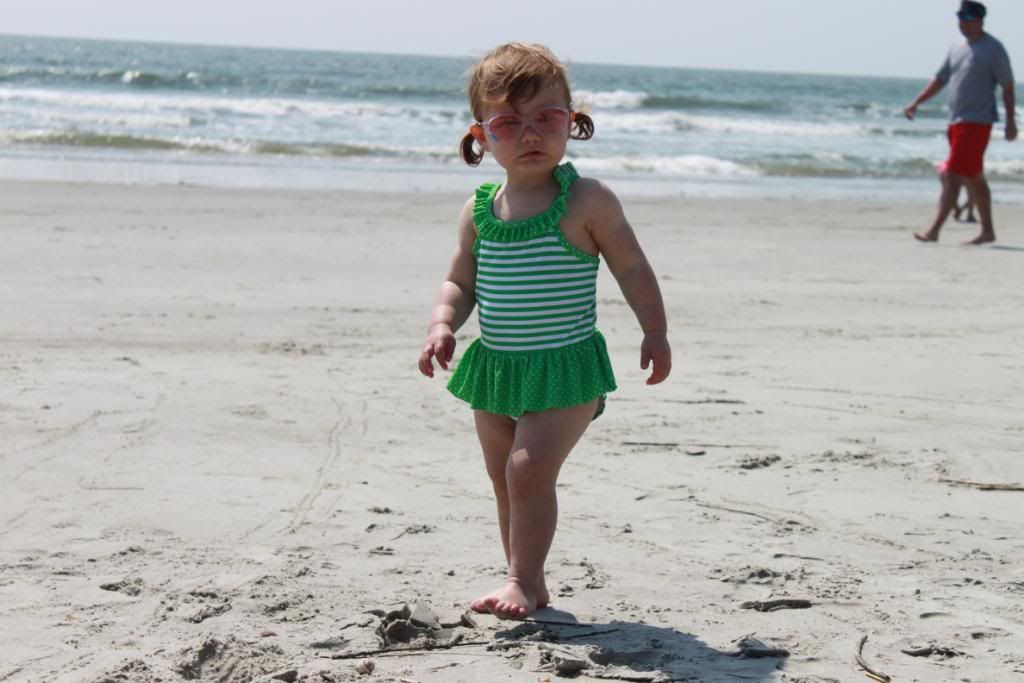 no family pics this year.... libbi was not feeling camera ready.
and at the risk of looking like we were borderline strangling her
in every single picture, we decided to just forgo them
and take "mental snapshots" instead ;)
in case you're wondering where the other two "party animals"
are in this picture (aka me and libbi)....
we were MIA, after we had to be chauffeured back home early
because "someone" was quickly turning into a pumpkin.
good times. good times.
For more memories of "firsts" on the first, click here.