I'm linking up with Jamie again this week for....
What I'm Loving Wednesday!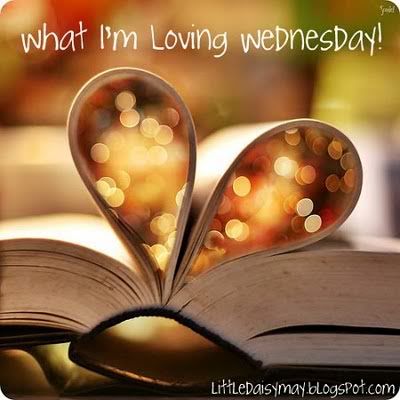 I'm loving
these precious sunsuits that I found on etsy! How cute are these ruffles?!?!
I am so sad that this may be Libbi's last summer of those precious chunky baby legs....
which is one reason why I wouldn't mind if Baby Tippins is a girl - there's just something about a Baby Girl in a bubble....especially when ruffles are involved.
(but of course, I will be thrilled with a boy, too....I'll just skip out on all the ruffles!) ;0)
I'm loving
that our family is all together under one roof! Jeffrey had to travel last week
for work
(on his birthday no less!) but,
I love
when he is home with us. :)
I'm loving
that everything looked good at my appointment on Monday. Baby Tippins will be considered "full term" in just three weeks - AAAAH!!
I'm loving
ebay. Lately, I have been addicted. Hopefully I'm not the only one that can browse forever on there! I find myself even "shopping" for other people.... is that weird? I'll see a cute little outfit monogrammed with the name "emma" (for example) and start thinking of all the people I know that have an emma and whether or not I should send them a link - or if they will think I have totally lost my mind- ha!
Well,
I'm loving
that IT'S HERE! and it looks even cuter than I could have imagined on my sweet girl!! My Mom got it for Libbi (she knows seersucker is one of our love languages - thanks, Mom!!:))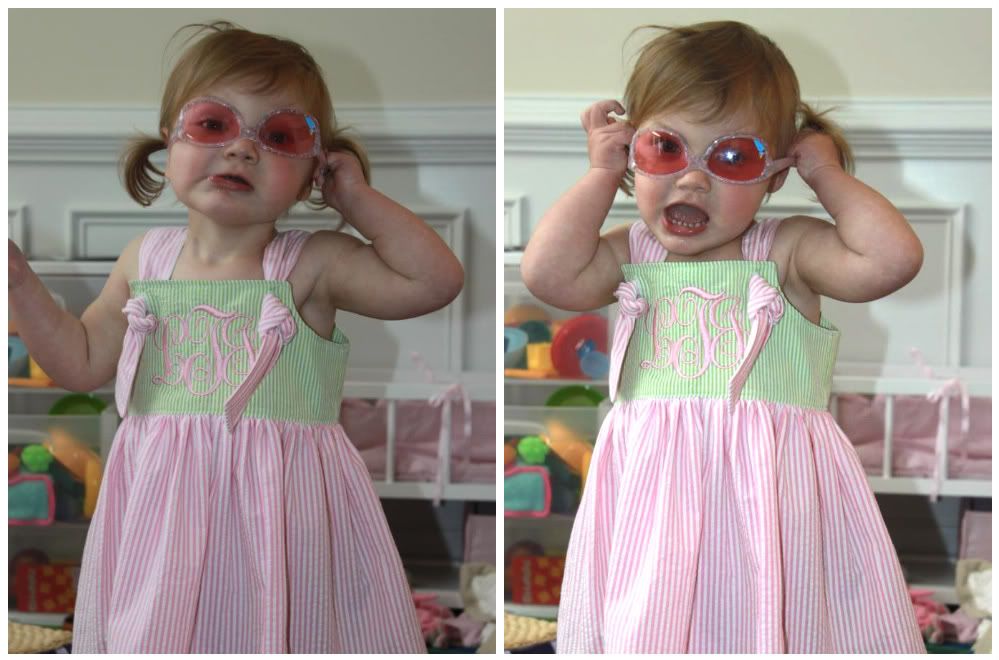 ...and fyi - we will NOT be accessorizing this dress with
bed head or upside down sunglasses :)
She also got her this precious outfit, too! I love everything about it..... (except for the number 2 that is on her cupcake - I refuse to believe the my BABY will be TWO!!!)
image via sheshemade.com


Finally,

I'm loving

the time that I get to spend with Libbi. I know that the moments of "just the two of us" will soon be few and far between, so

I'm loving

every second I have with her!
And, the fact that she makes me laugh all.the.time is just an added bonus :) The girl is hilarious.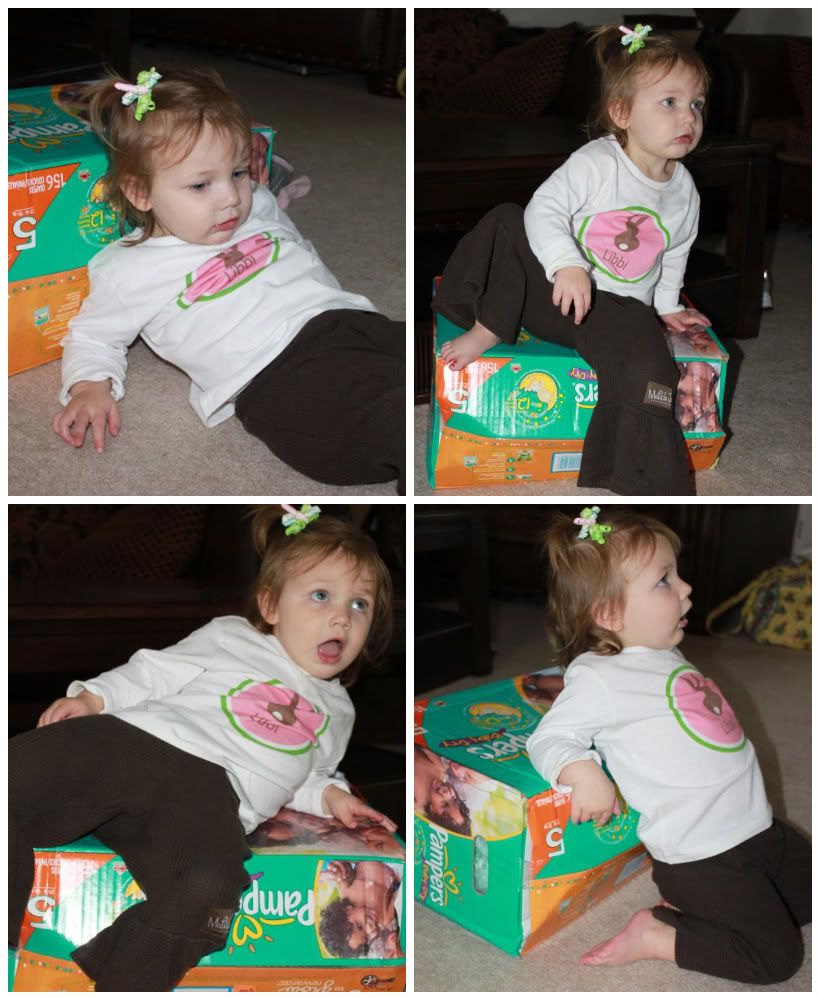 she's obviously as excited as I am about our diaper delivery :)
she just may be the next vanna white!
Don't forget to head over to "This Kind of Love" to see more What I'm Loving Wednesday posts and to link up with your own!
Or you can click here to see my What I'm Loving Wednesday posts from the past :)
Happy Wednesday Friends!