our weekend was low key. and a little bit shameful....I'll get to that part in a minute.....
Friday we went to the mall. We were in the market for some new shoes and some new pajamas (both for Libbi) - but we didn't find either. It was okay though, because Libbi LOVES going to the mall. Since it has been so hot here we go to the mall at least once, sometimes twice a week. It's a nice cool place where she can walk around (or run like crazy) and there are lots of free/cheap things for her to do. She loves the merry-go-round, but she is content to just look at it (Free!). She loves to see the dog in Old Navy (Free!) and to play on the little rides that are out in the mall (Free...because she doesn't want them to move - she just wants to climb in and out of them, so I don't have to pay a dime). We usually get a cookie and sometimes a balloon and our trip is complete.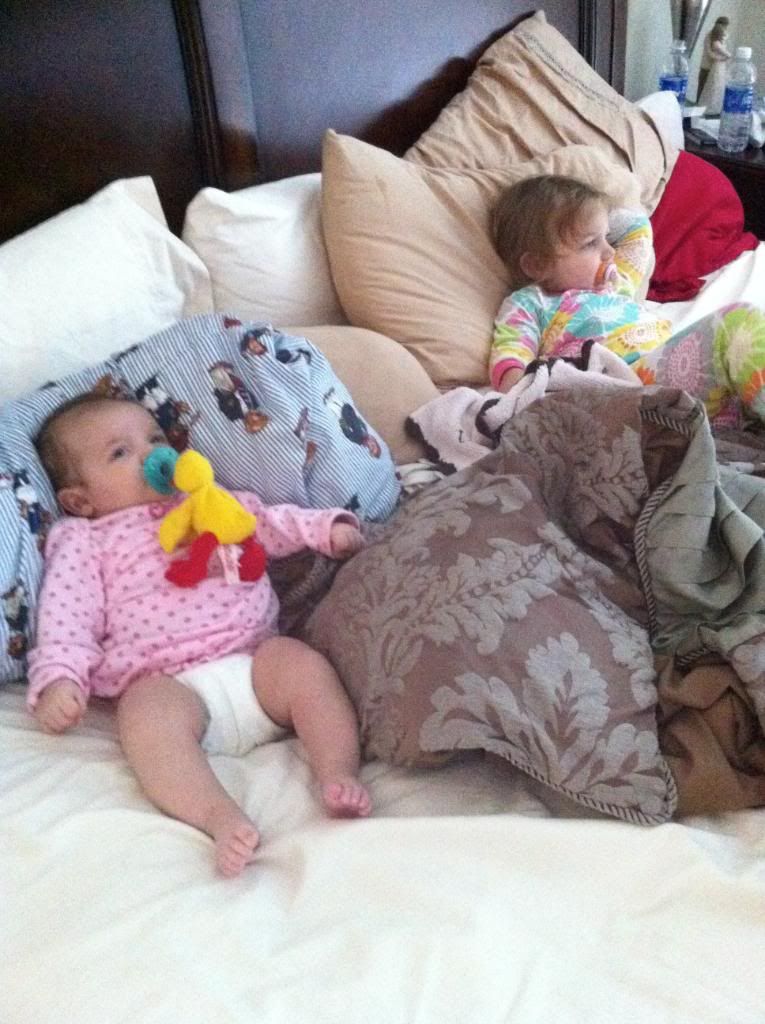 this is how our morning started out....
Libbi and her extended family. :)
I love that I have to basically break her wrist to get her to hold my hand, yet she willing holds the hand of a random mannequin.....
When we got home, it was time for naps. I told Libbi that Mimzy was coming to pick her up after nap, so she went right to sleep without a peep. Like a kid going to bed at dusk on Christmas Eve so Santa would hurry up and get here, she was down in her bed in a flash! She woke up from her nap right after Jeffrey got home from work and as soon as he walked into her room to get her she said, "Mimzy's House!" I swear that she has the memory of an elephant. You tell her something once and she remembers it forever! It's almost scary (and sometimes annoying - ha!) because she literally remembers everything you tell her! She spent the night with my mom and dad while Jeffrey, Laney, and I went to Longhorn's for supper - so good!!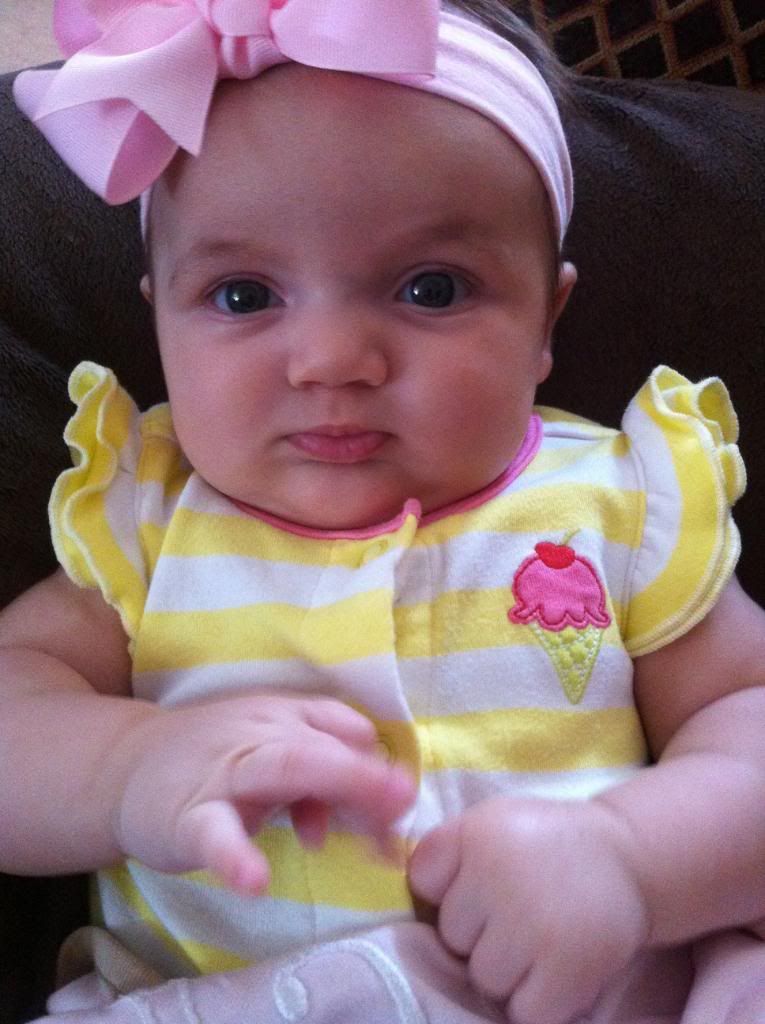 sweet baby laney
Saturday, Libbi came back from my mom and dad's around lunchtime and went down for her nap shortly after. When she woke up, I was bored and a little stir crazy. I was really wanting to get out of the house. So I suggested that we go up to the Town Center. Now, here's the shameful part of our weekend. Yes, we went to town center, and yes, they were hosting a special event, and yes, it just so happened to be.... "Beerfest." I'm ashamed to admit that I knew about this beforehand and I still packed up my two babies and took them to Beerfest at the Park. Now, in my defense, when we drove by they had lots of bounce houses set up. bounce houses, y'all!! So of course I thought that it would be child friendly. A lot of times the park hosts events, but they are family events. I thought that this might be one of them. I know that it was called Beerfest and any normal person might think otherwise, but those darn bounce houses just totally threw me off!
little sister was shocked!
So Jeffrey and I walked our two innocent babies through the park to the bounce houses (which were outside of the barricaded beer area, mind you). Should I have been surprised that Libbi was the ONLY child at these bounce houses? She had a great time :)
After Libbi got stuck and Jeffrey had to retrieve her, we decided to head over to the cupcake shop. On the way there we may or may not have passed at least two people throwing up, one person having water poured on his head, and still another completely laid out on the sidewalk surrounded by cups. I was mortified. Once inside the cupcake shop, we ordered our cupcakes (to go) but not before some guy came in carrying a bag of sand that he dumped on the floor much to his friends dismay. I'm not sure what I expected from Beerfest, but it was definitely not this. Luckily, Libbi was oblivious. I was so embarrassed. It's all those stupid bouncy houses' fault! They totally made me believe that this was going to be kid-friendly. I mean, seriously - why would you have inflatables if you don't want CHILDREN to jump in them?!?!
After that humbling experience, we went home and ordered pizza so I wouldn't have to show my face around town - ha! Oh well, at least we got a cupcake out of it! :)
hopefully she's not still mad at me.... ;-)
Sunday morning we went to church (so I could pray for forgiveness for Saturday's fiasco - ha!) I left Laney in the nursery for the first time and also got paged to come get her for the first time. :) She was fine, just hungry; so I fed her in the nursing suite during the end of the service and then met Jeffrey and Libbi on the playground. The Lord was gracious to us on this day and Libbi left the playground without any tantrums - thank you, Jesus! Jeffrey cooked out when we got home and we had a nice Sunday lunch together. We all napped and when Laney and I woke up, we went to the store and Jeffrey and Libbi went to the pool. After supper and baths, it was time for bed. Our weekend was a memorable one, but hopefully no one was permanently scarred! ;-)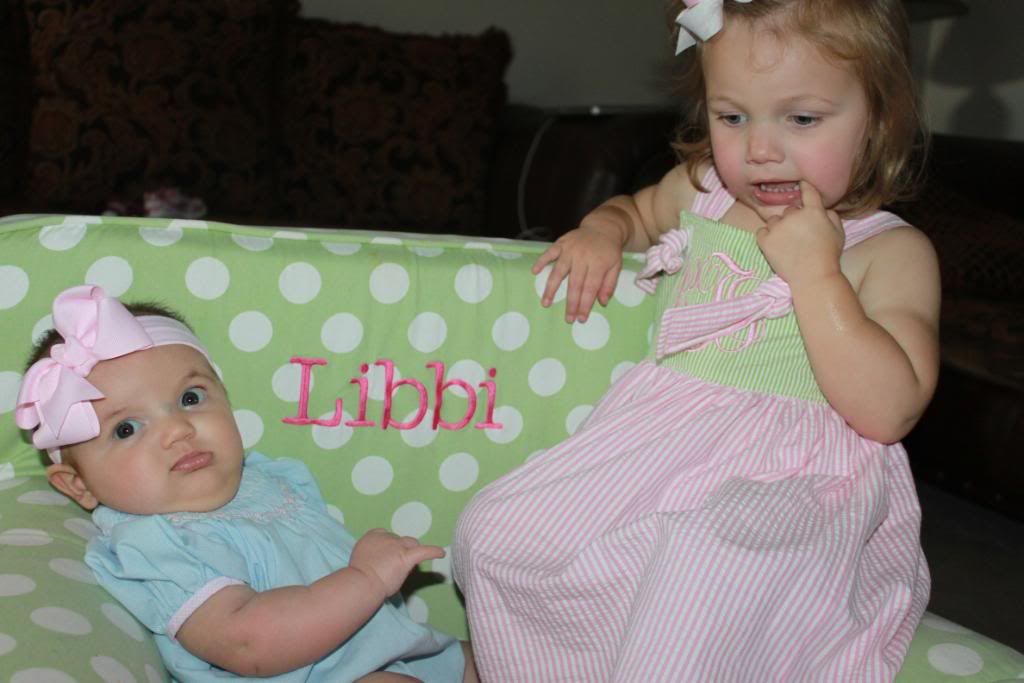 trying unsuccessfully to get a picture together....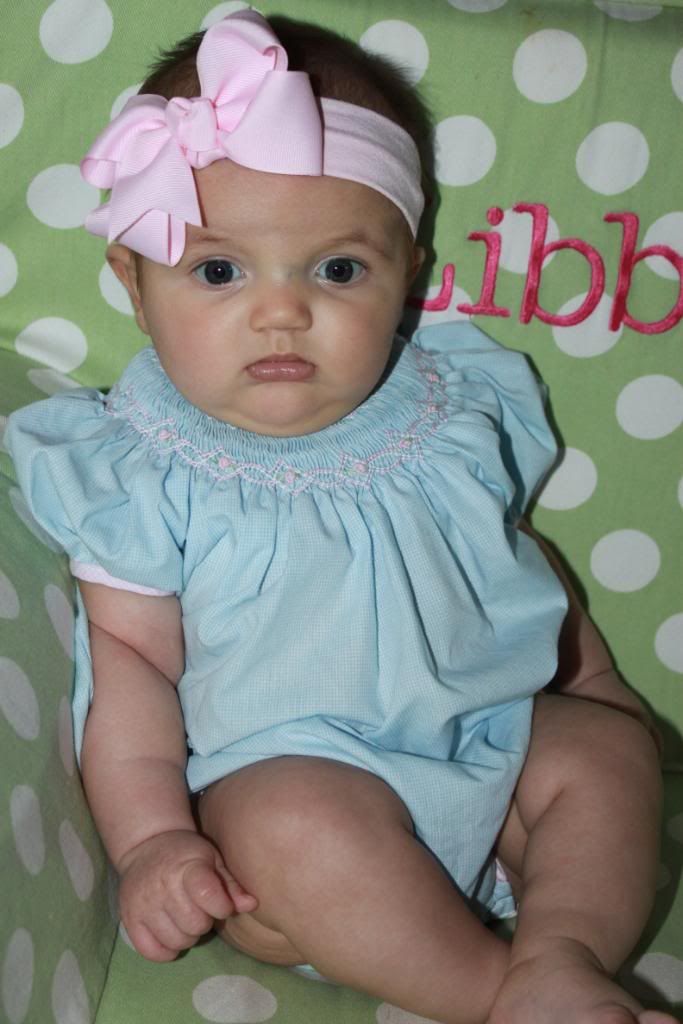 solo shot before church :)
cheeese!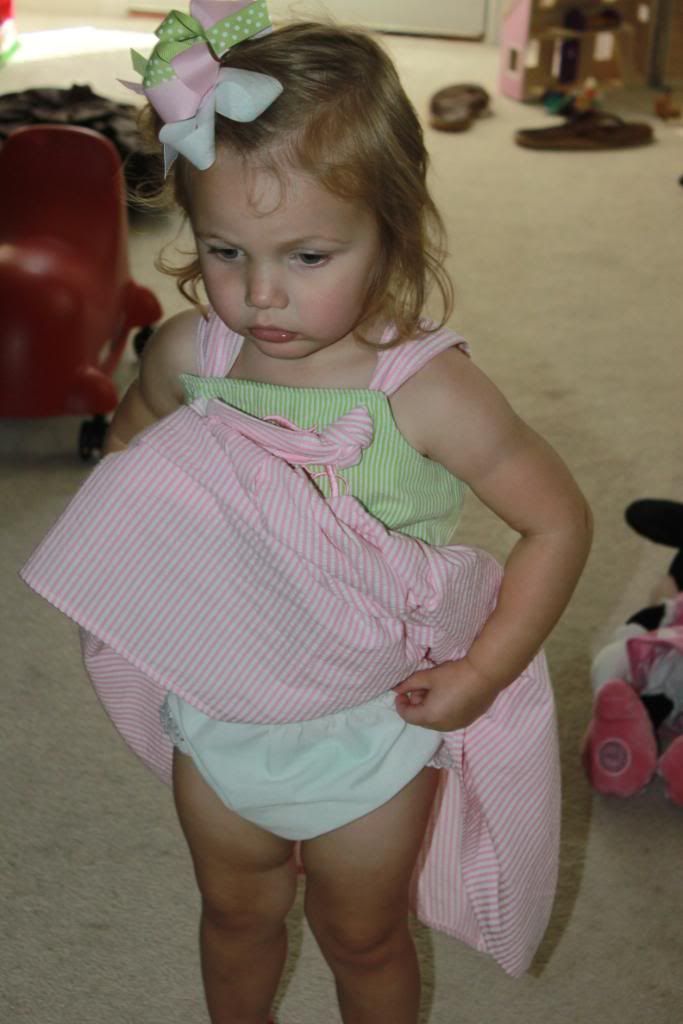 our little lady :)
And finally, if you haven't already - you have to check out
The Plum Distric
t
for the latest deal on Erin Condren products!! You can get $50 worth of products for only $25 (and if you enter the code: inwithnew you can get an extra 20% off!!!)
Click HERE for the deal
. The
Life Planners
and
Gift Labels
are my faves!!! ;-)