I recently participated in Meredith's annual Scarf Swap. I was paired up with the sweet Lauren from The Drapp Family. Lauren is currently pregnant with her first little girl. I'm a little partial, but I do think little girls are pretty sweet ;-)
I sent Lauren this scarf....
And this is actually a duplicate of the one I sent her. I had a slight panic attack when the scarf had not arrived after a week(!) and I started to worry that it was lost in space somewhere, so I went and bought another one and prepared to ship it again (this time with tracking...duh!) Luckily, the original showed up right before I mailed out it's twin replacement. So....I'm thinking I might just keep this one for myself now and Lauren and I can be scarf twinkies. ;)
Lauren sent me this beautiful scarf....I love it!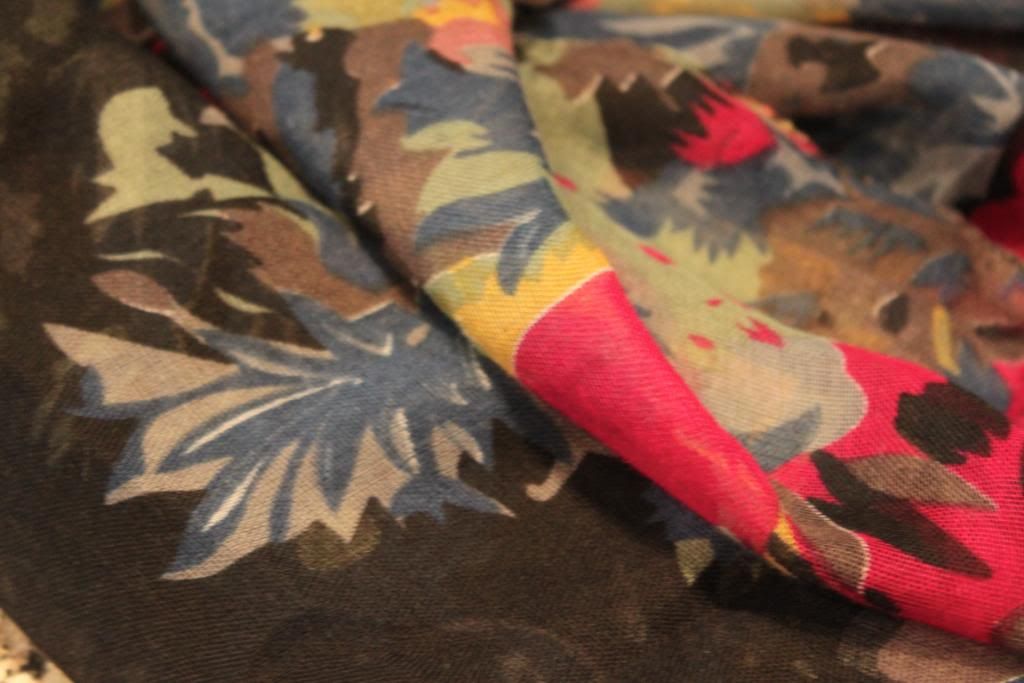 Since I was looking less than presentable at the time of these pictures, I had a little model stand in for me. I don't know about you, but I think she's a natural. :-)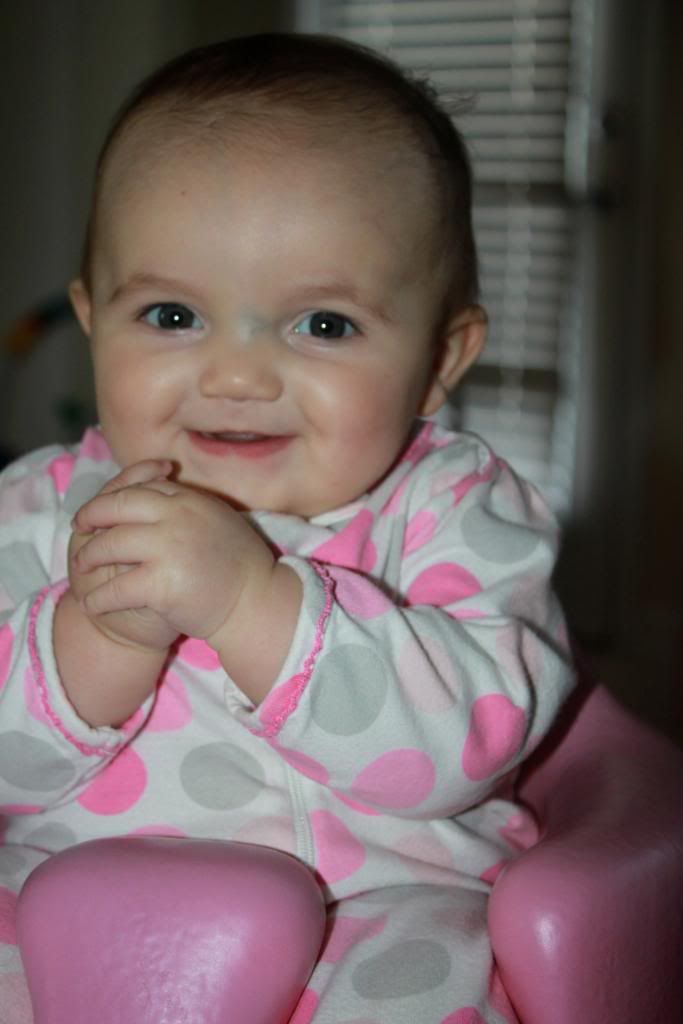 Laney was thrilled to find out she'd booked the modeling job
I didn't tell her it was mostly because sister was a little...."preoccupied"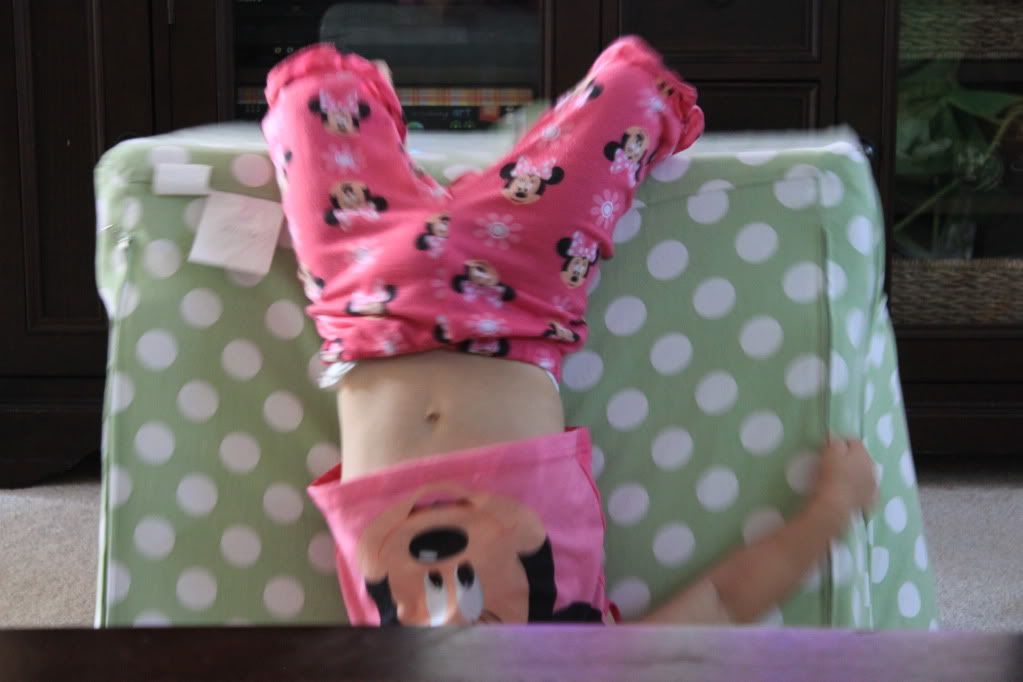 Laney and I both agree that the colors in the scarf are PERFECT for fall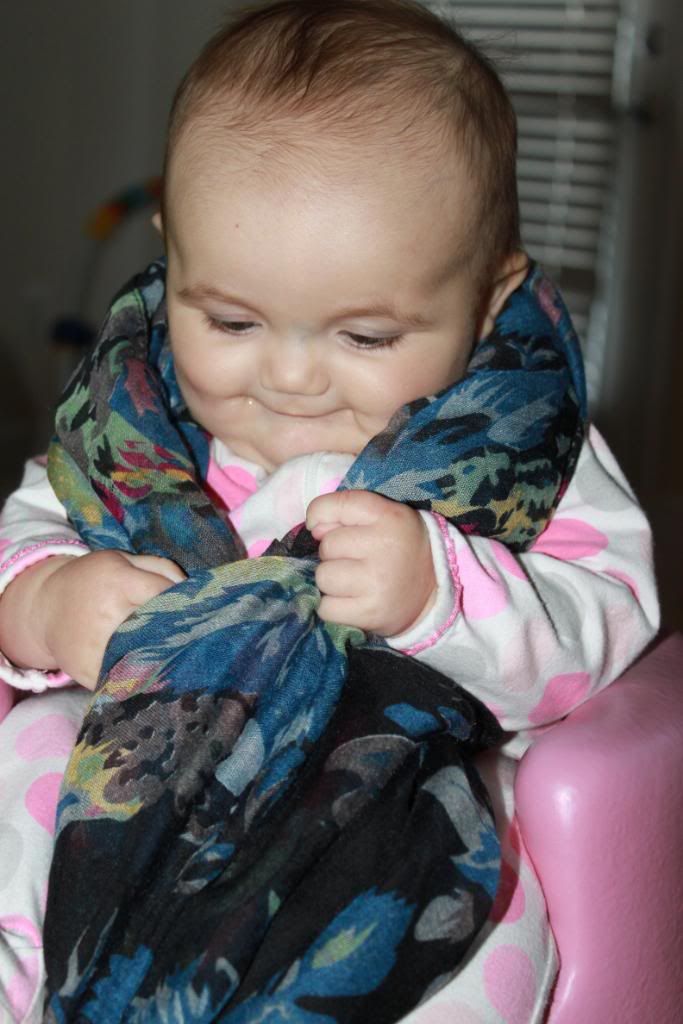 it's almost edible....almost. :-)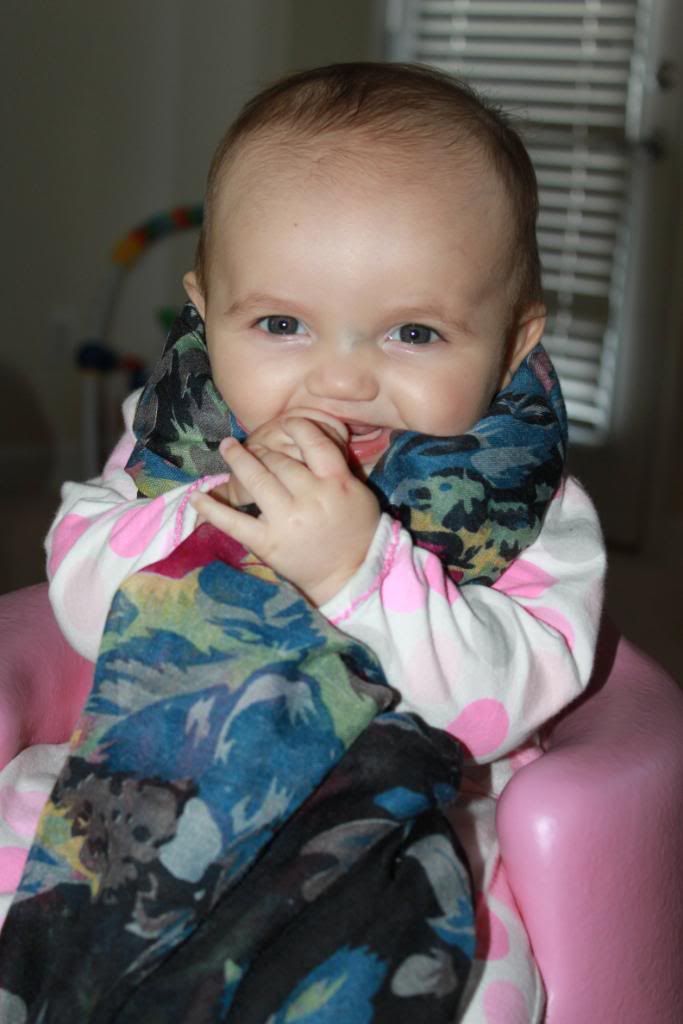 Thanks again Lauren for such a lovely scarf - I can't wait for the weather to cool off so I can wear it!
And thank you to Meredith for hosting such a fun swap!! :)