Libbi had her costume parade at school on Tuesday. She was so excited to be dressed up as a farmer, but one might have assumed she was a "gold digger" instead. can you guess why?!?!?!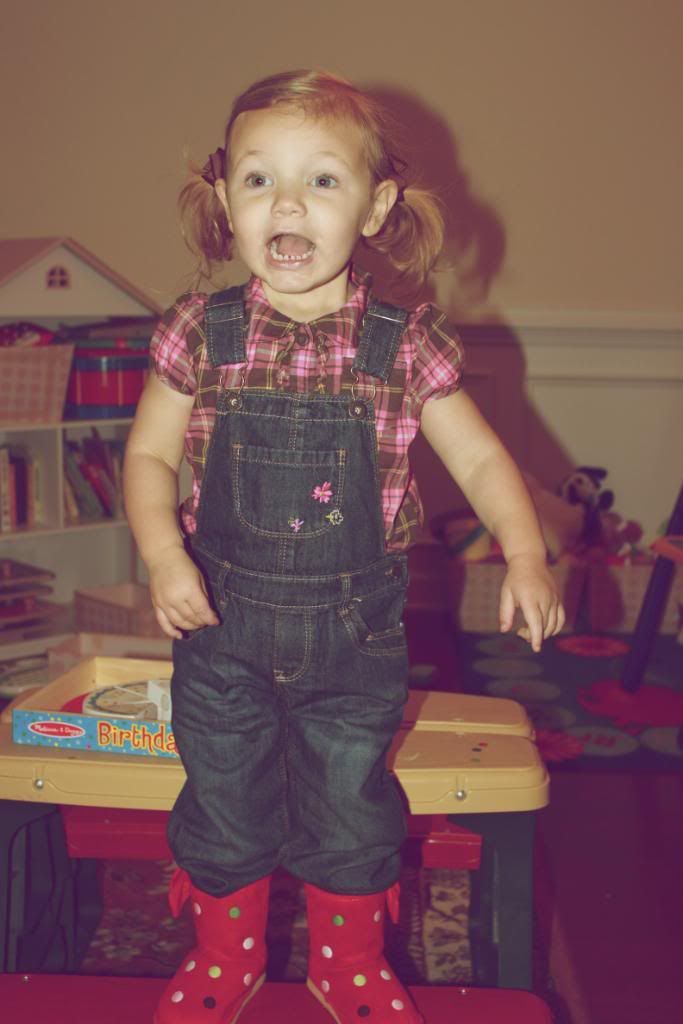 The parade marched around three times and we took at least 500 pictures while she made the rounds. It would be safe to say that she is "digging for gold" in 99% of our pictures.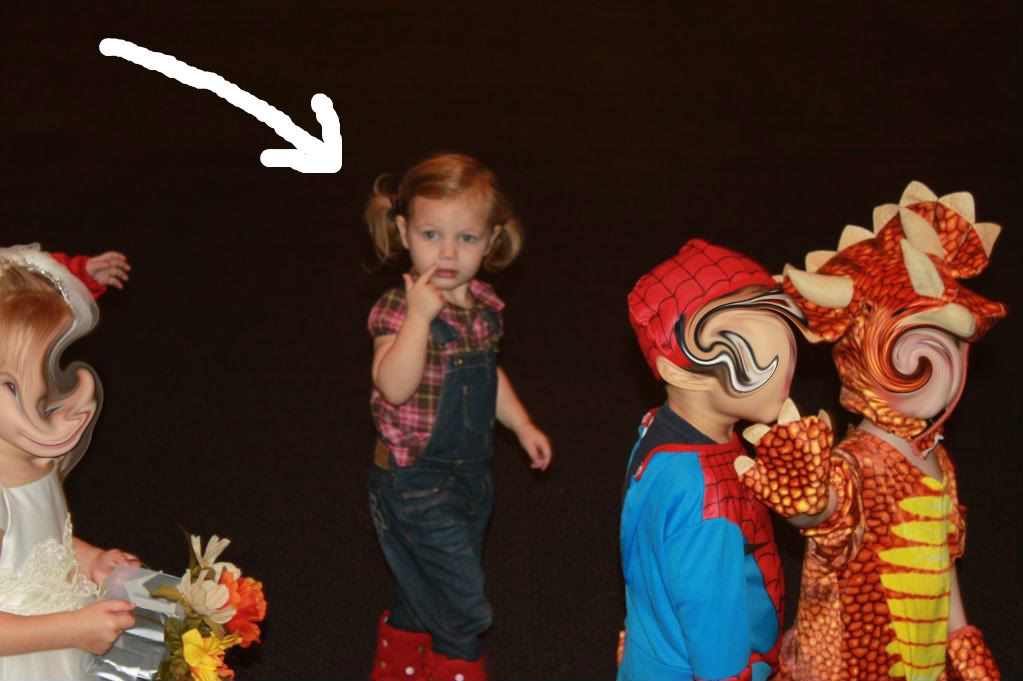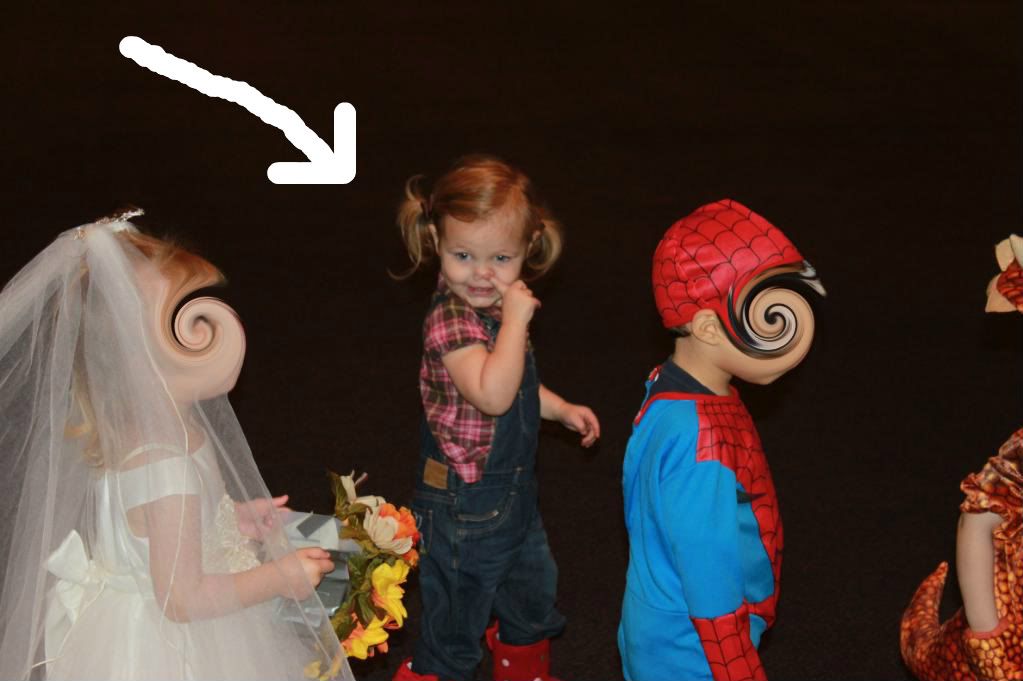 I guess I should have tied a handkerchief around her neck???? or at least sent her with a pack of kleenex for her pocket.
it didn't matter if she was walking in the parade...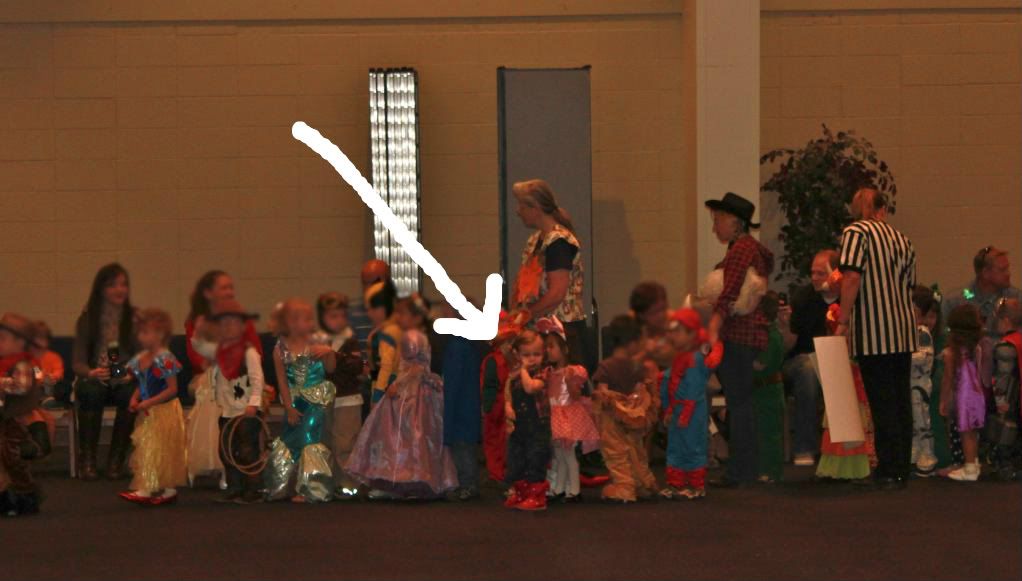 or taking a picture with her momma...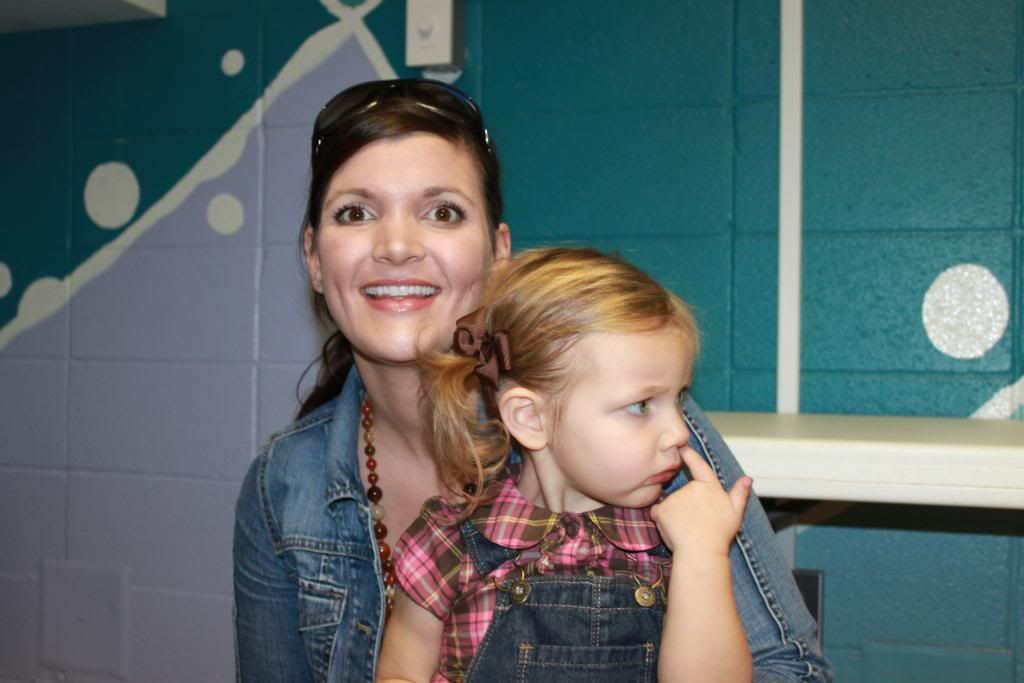 that finger was firmly planted in her nose.
some of the only pictures we have where she is NOT showing off her (not so) hidden talent are the ones where she is otherwise occupied.